The Gonohe Meat Guide
The three special types of meat of Gonohe are Horse Meat, Aomori Shomorock Chicken, and Kuraishi Beef. Below is an easy-to-read guide (in Japanese only) that has all the best restaurants and bars to try these three types of meat while in Gonohe. Don't miss out on some of the best meat in the prefecture!
For more information about Gonohe's 3 Types of meat, click the link below.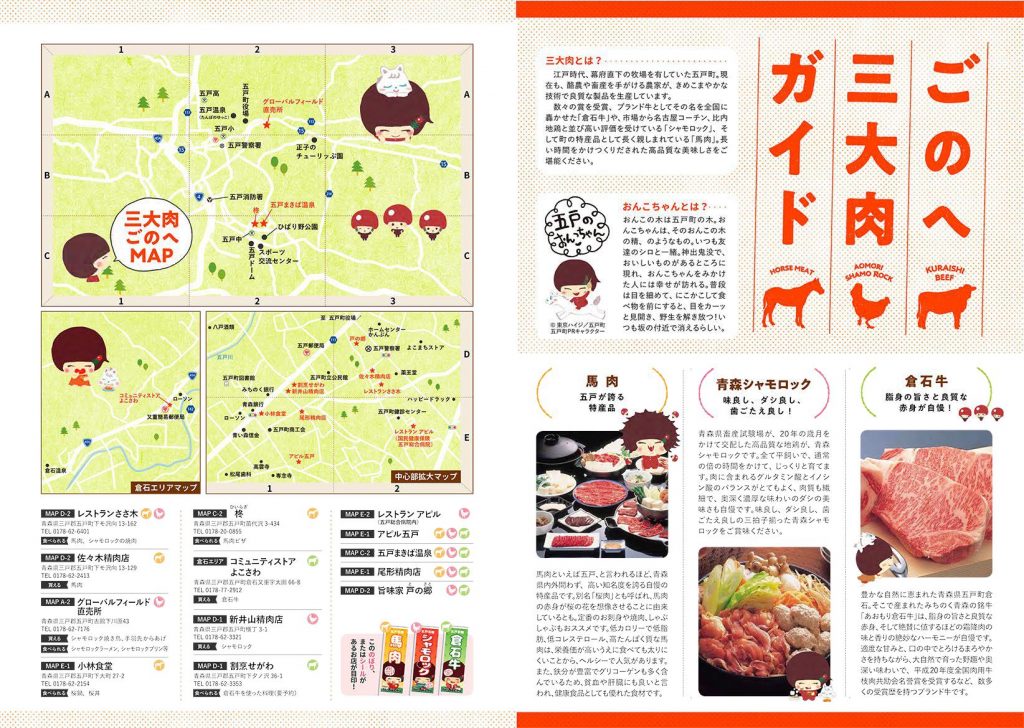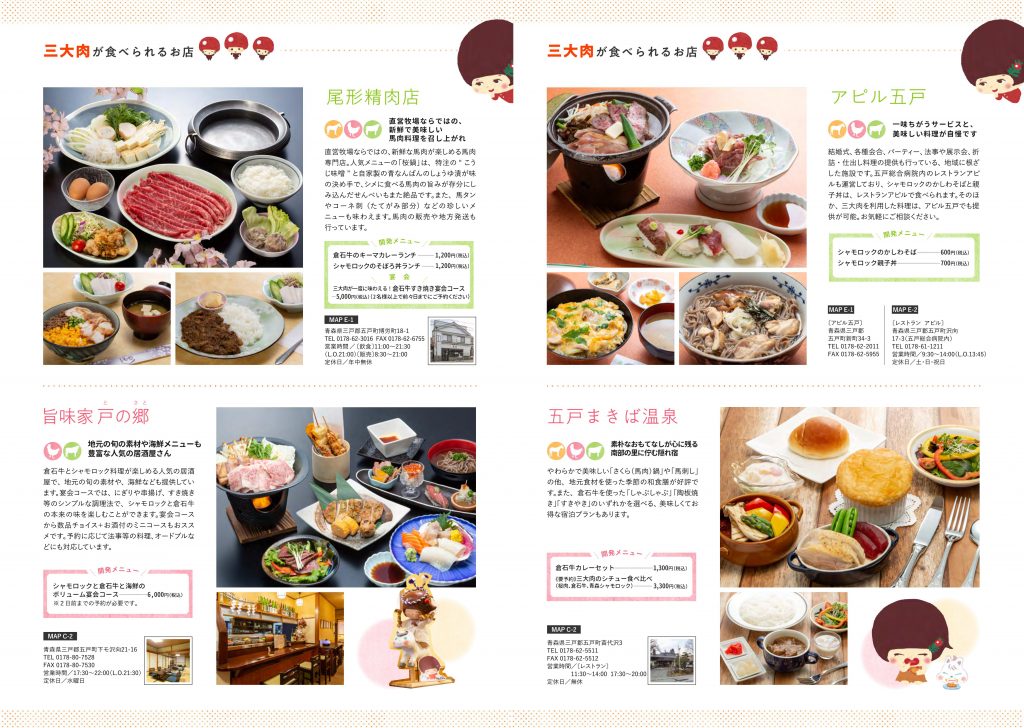 Gonohe Meat Guide (Front) (PDF)
abroad in Japan