Welcome to the Hachinohe Area!
This itinerary was designed to show around special guests from abroad who were visiting the Hachinohe Area. Designed to pack in as much culture, food, scenery and history as possible, this four-piece itinerary is the one to use if you want to see as much as possible of the Hachinohe Area. Below is Day 3of 4!
Day 3
Depart from the Shin-Mutsu Ryokan
Drive 10 min
The Sunday Morning Market at Tatehana Wharf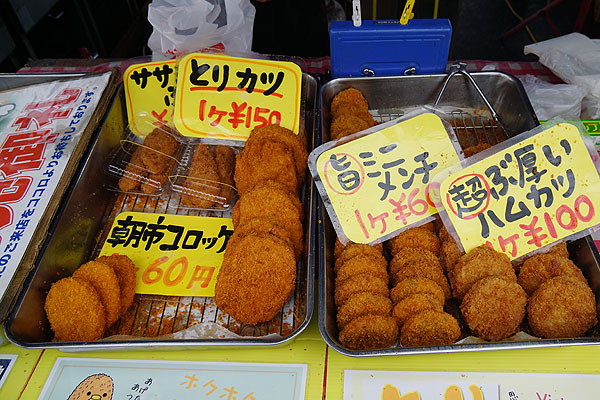 A must go when in the Hachinohe area, this market only takes place on Sunday morning and over 300 stalls participate.
Spot:

Time Required:

60~90 min

Details:

Walk the biggest morning market in Japan (The Hachinohe Sanpo Maister Organization also provides tours of the market, and are highly recommended)
Dirve 70 min
Miyamu~ Garlic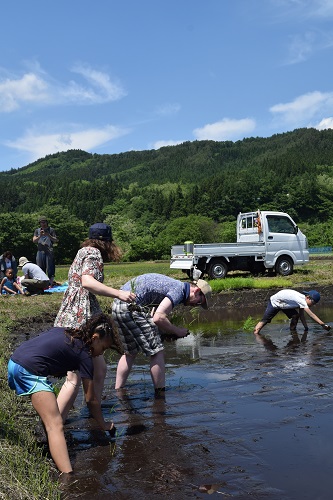 Have an amazing experience by planting rice with the locals.
Spot:

Required Time:

120 minutes

Details:

Rice Planting (Actual activity depends on the season and what is available)
Drive 20 min
Japanese Kappo Style Restaurant Shirayama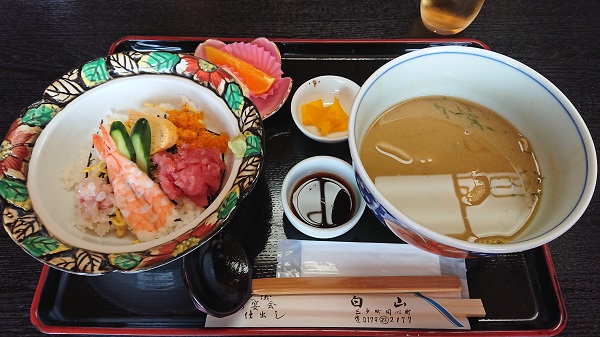 This kappo style restaurant is famous for its river crab soup and dumplings, and it seafood bowl is not to be missed!
Drive 20 min
The Hoko Temple
This temple 19 on the Nukanobu 33 temple pilgrimage route, and is dedicated to the thousand-armed Kannon.
Visitors are welcome to tour the beautiful grounds of the temple and a seated meditation (za-zen) session can also be arranged.
Spot:

Required Time:

60 min

Details:

View the temple and its grounds, experience zazen or seated meditation (reservation required).
Drive 50 min
Drive 5 min
Stay the Night at Shin-Mutsu Ryokan