Freshly-baked Nanbu crackers
 Enjoy freshly-baked Nanbu crackers at home. 
 The baking molds are made of Nanbu tekki ironware and the cracker mix is a blend of flour used by a long-established rice cracker shop in Hachinohe. The blended mix is of commercial-grade and the crackers can be easily made on your gas stove.
 You can enjoy two kinds of rice crackers: chewy tenpo rice crackers and crunchy cookie-like peanut crackers. Tenpo rice crackers can also be added to Hachinohe Senbei-Jiru (rice cracker soup).
※The Nanbu crackers sold in this set won't produce the usual crisp texture. Please watch the video for detailed baking instructions.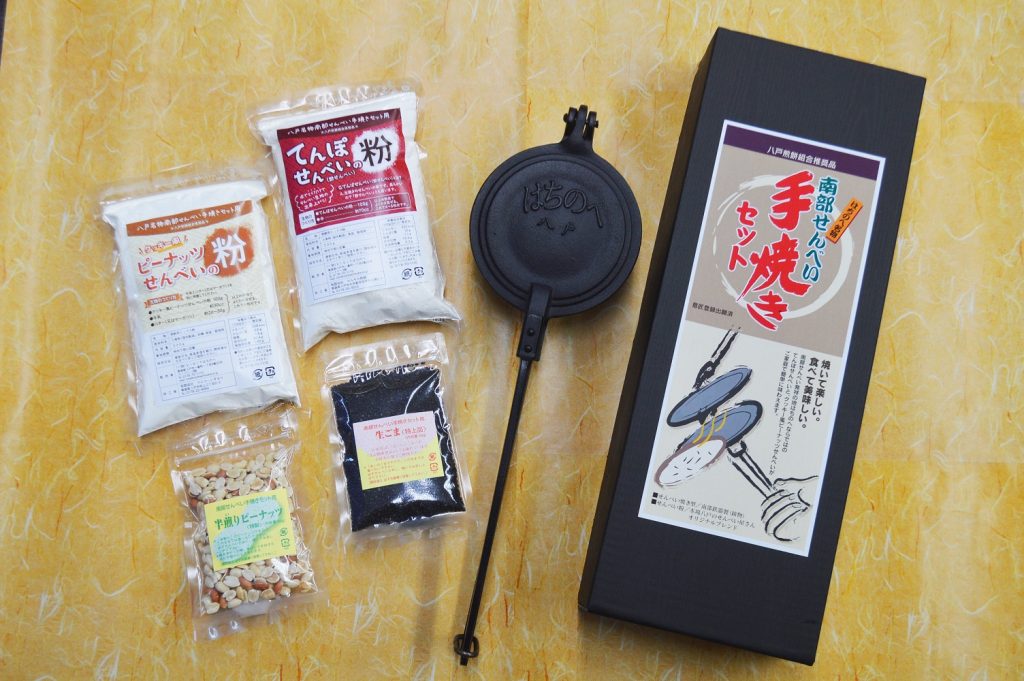 Price

7,150 yen(including tax)

Inquiry

0178-70-1111
How to Cook chewy tenpo rice crackers
How to Cook crunchy cookie-like peanut crackers