A Winter Guide to Cuisine, Culture & Clean Fun in the Hachinohe Area
One of the great benefits of Eastern Aomori is the little snowfall during the winter, which makes it possible to roam freely and soak up the food, culture, and hot springs (quite literally!).
1. Enburi Festival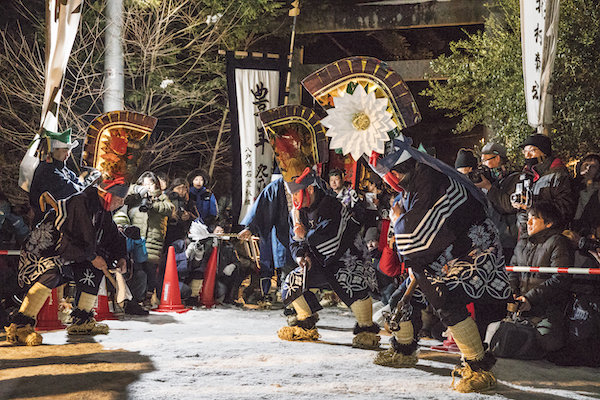 Hachinohe's famous Enburi Festival happens the third week of February each year. The festival is filled with dancing and singing in the cold weather to mark the end of winter. As soon as the clock strikes midnight, "Fudatori" marks the start of Enburi, which then leads to offerings to Gods in the form of dances, called the "Hono-Zuri," around 7:00 AM.
The festival continues throughout the day, showcasing stories, offerings, dances, and singing. You can see more information on what the Enburi festival has to offer here, as well as be able to see other styles of Enburi that happen throughout Eastern Aomori here.
2. Winter Cuisine 
Cuisine during the Winter tends to be filled with hearty stews and soups, and the Hachinohe area does it exceptionally well with their Bouillabaisse competition and their well-known Senbei-Jiru soup. You can also enjoy delicious Ruby apples and local yogurt drinks. 
Hachinohe Bouillabaisse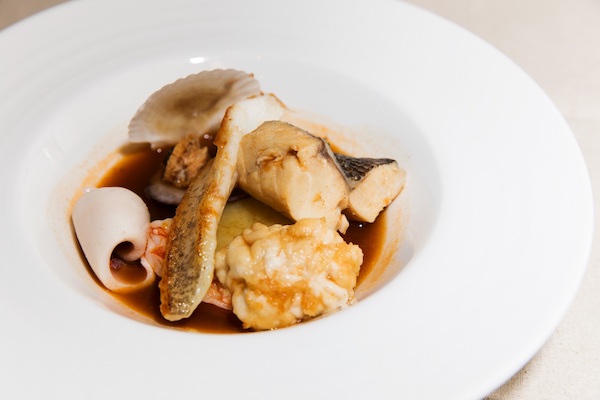 The Bouillabaisse festival is a relatively new tradition, beginning after the 2011 Great East Japan Earthquake & Tsunami to promote the local fishing industry. Various restaurants throughout the Hachinohe Area invent exquisite dishes that range from Japanese to French cuisine. The rules are simple: restaurants must use at least four types of seafood from the Port of Hachinohe; they must use locally grown vegetables; and they must prepare a side dish that complements the bouillabaisse. You can also purchase Bouillabaisse in a can and create your own masterpiece. 
Hachinohe's Senbei Soup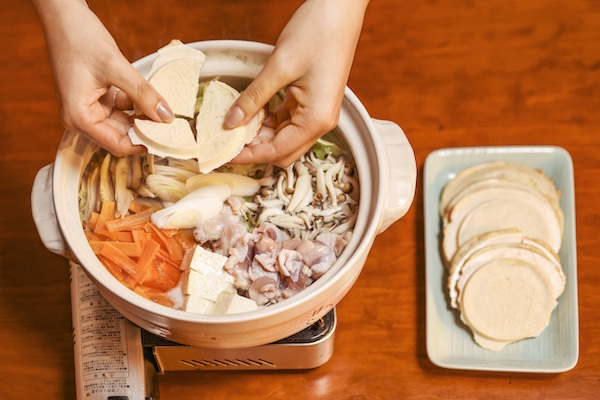 Hachinohe Senbei Soup is the city's soul food, eaten throughout winter. It consists of Hachinohe(s famous wheat cracker called senbei. Senbei is popular throughout the country, and every prefecture has its own take. Flavors in Aomori range from sesame to nuts, squid, and more, and Hachinohe, too, has its own way of making this savory wafer.
Its distinct variety, called "Nanbu Senbei," has a delicious firm chewiness in a hotpot of fish stock and vegetables that no regular senbei could ever withstand. This hearty stew is a must-try for any winter traveler to Hachinohe.
Book a restaurant in Hachinohe here.
Ruby Apples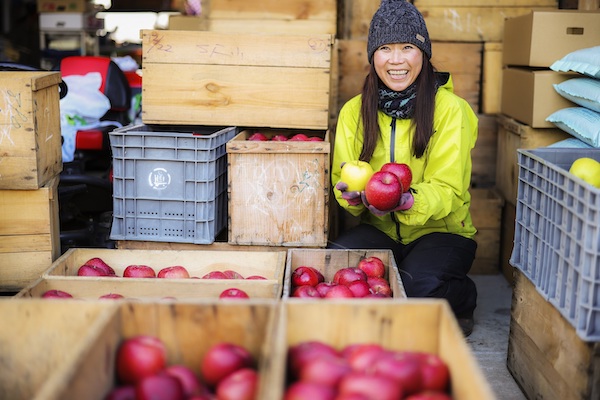 One of the hallmarks of Aomori prefecture is, of course, its apples. With over 2,000 varieties of apples and Aomori alone producing over 60% of Japan's apples, we recommend you try the delicious Ruby Apples from Gonohe Town. If you have a little more time in the early winter, you may even be able to go apple picking in nearby orchards for the full experience.
Yogurt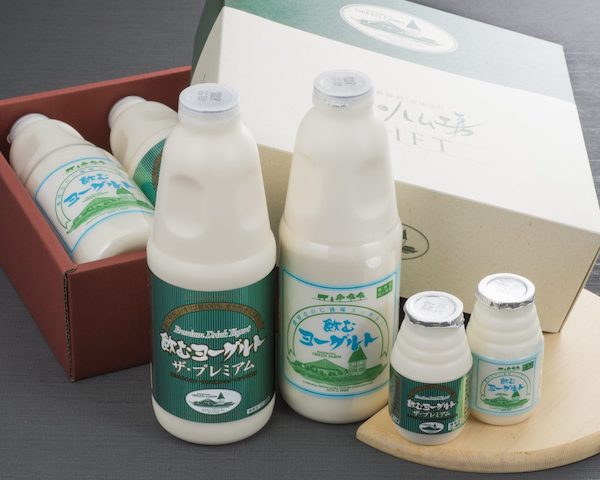 An ongoing project by the Japanese government in the Shingo village has created Shingo's famous drinking yogurt. Located in Makinotai Green Park, a pasture where 90% of the land is woodland forest, the cattle can roam as they please, providing enough space and comfort to give the world the best dairy.
The current population of Shingo village is 5,000 and half as many cattle. If you are looking for top-quality yogurt, make sure to stop by a local shop in the Hachinohe area and grab yourself a delicious Shingo Drinking Yogurt! 
To buy local products online, click here. 
3. Winter Activities 
Winter activities in the Hachinohe area provide a more culturally relaxed part to your visit to Eastern Aomori with its many hot springs, prehistoric world heritage sites, and plenty of nightlife. 
Hot Springs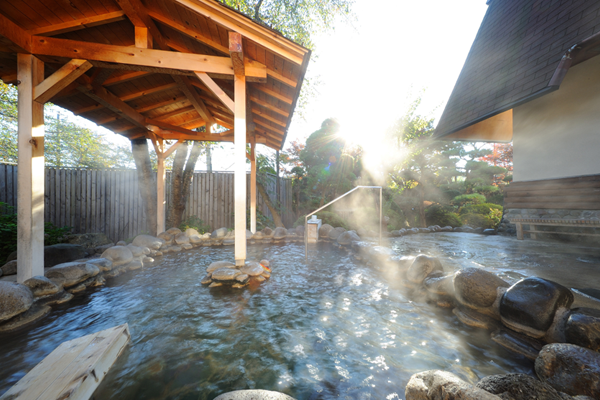 Although abundant in all of Aomori, you don't have to travel very far when visiting the Hachinohe area to experience traditional hot springs. Hot springs are a great way to relax the whole body through geothermal waters and scenic views of the local landscape. It's also a great way to get to know the locals and learn more about the area. 
Skate in Japan's "City of Ice"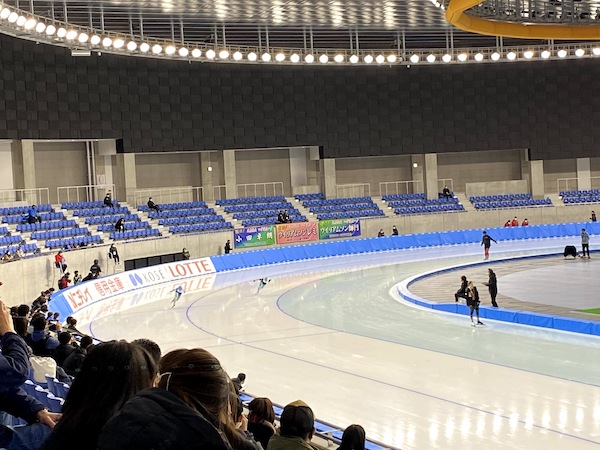 Hachinohe is known as the 'city of ice' due to the great love its people have for ice skating and ice hockey. The YS Arena opened on Sep 29, 2019, and is a symbol of the city's continued passion for ice sports. This state-of-the-art facility is one of only three in Japan made to international standards and boasts a 400-meter indoor speed skating rink.
For more activities in the Hachinohe area, click here.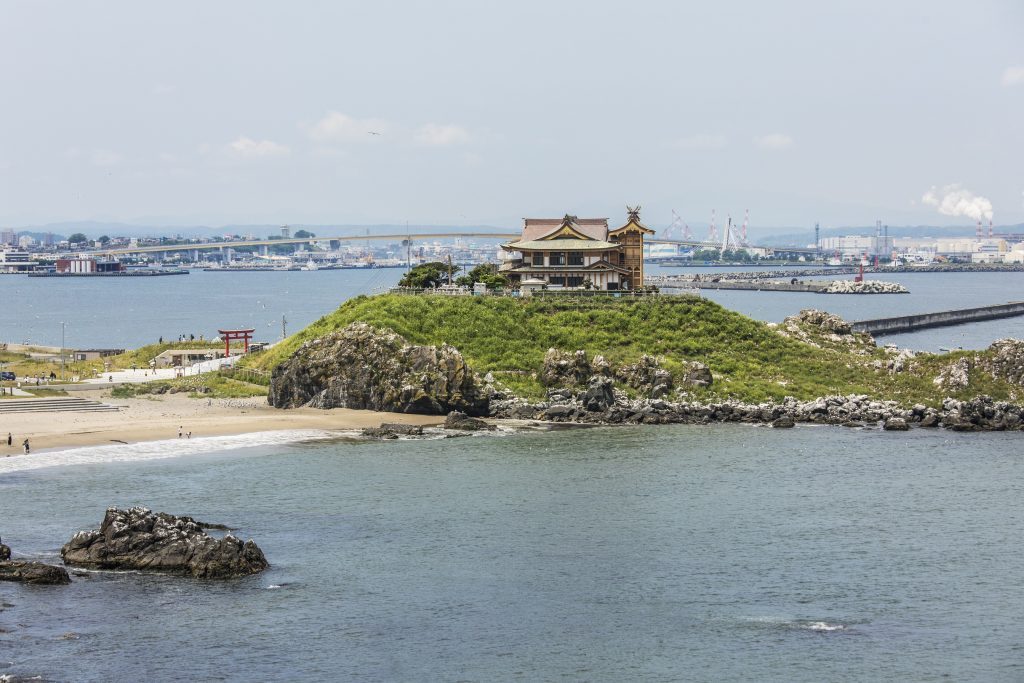 If this is your first time in Hachinohe, then hop over to our crash course in everything Hachinohe here: The Hachinohe Area: Where to Begin.
Or find 8 more ways to enjoy Hachinohe here.