The Hachinohe City Minato Experience & Learning Center Minacchi is a wonderful facility that explores the history of Hachinohe's past, taking a particular look at how disasters have affected the community. From earthquakes and tsunamis to fires and famines, the facility offers an array of interesting and engaging information on disasters and how to better prepare for them in the future.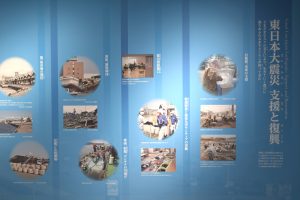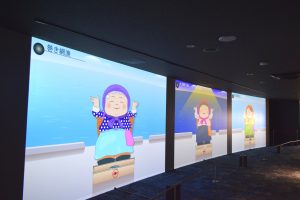 Although almost all of the information is in Japanese, the interactive videos and exhibits still offer some insight and engagement to visitors who don't understand Japanese. The facility has an interesting café that serves food based using emergency rations and has drink options that include soft drinks, coffee/tea, and alcoholic beverages like draft beer and local sake. There is a sitting and picnic area located on the roof of the facility allowing one to relax and enjoy your food and drink outside while enjoying the view.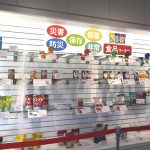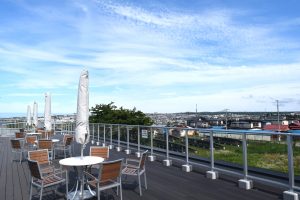 Additionally, the facility is located in the Tatehana Park, which itself is worth a visit as it is home to Hachinohe's 'Guretto Tower', an observation tower that overlooks the port area of the city, and a great display of beautiful blue hydrangeas that bloom in the summer.