Kakko No Mori Echo Land
The Kakko No Mori Echo Land is a sports and exercise complex. It features an indoor pool complete with jacuzzi and water slide, a lighted baseball field, general athletic fields, tennis courts, and more! The facility also has its own special Japanese tea house called Keishouan. It is used for Japanese tea ceremonies and is one of the best spots in Hachinohe for autumn foliage viewing.
At the end of every July the outdoors Echo Stadium hosts the Nango Summer Jazz Festival. Top Jazz artists and fans from around the country gather at this popular event to listen to Jazz as they sit and enjoy the lush beauty of the Japanese countryside in summer.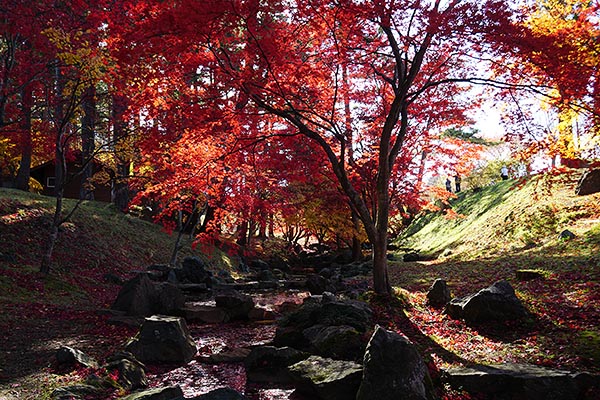 Address:

Takamura-5-5 Nango Oaza Nakano, Hachinohe, Aomori


Phone:

(For the indoor gym, athletic field, & tennis courts:)
0178-82-3303
(For the Gymnasium, Baseball Fields, Bungalows & Tea House:)
0178-82-2008
(For the Pool:)
0178-82-3310

Open:

Depends on the Facility

Closed:

Depends on the Facility

Entrance Fees:

Depends on the Facility

Access:

By Car: 3 min from the Nango IC exit
30 min from downtown
30 min from Hachinohe Station
Closest Bus Station: 'Michi no Eki Nango'

Parking:

Available

Website:
The Nango Jazz Hall
The Nango Jazz Hall is a wonderful café in the picturesque Nango Area of Hachinohe. The hall has an amazing audio system and a variety of memorabilia and decorations relating to Jazz.  The cafe also has over 6,000 CDs making it a great place to kick back, relax, and listen to some good music. 

From 11:00~15:00 the café serves lunch. During lunch, relaxing Jazz is played as background music. When the clock strikes 15:00, though, the mood begins to change. The music's volume is turned up; Jazz takes the center stage. Come and immerse yourself in the world of Jazz at the Nango Jazz Hall!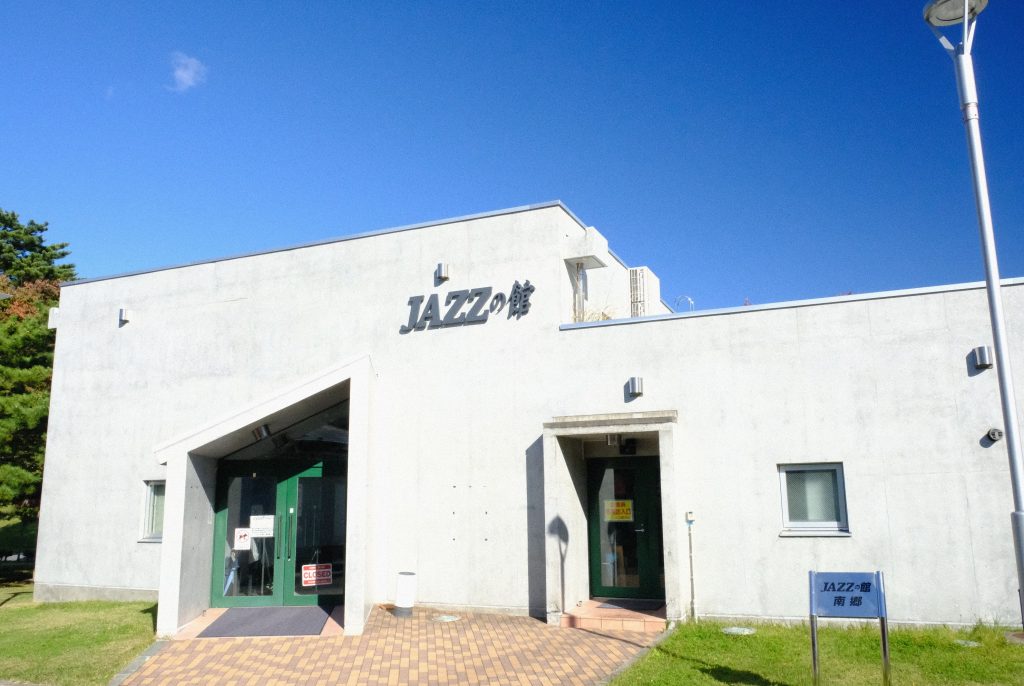 Address: 

Tateno-4-4 Nango Oaza Nakano, Hachinohe, Aomori


Phone:

0178-82-2902

Open:

April to October 11:00〜19:00
November to March 11:00〜18:00

Closed: 

Monday (if Monday is a holiday the Hall will remain open and close the next day)
the New Year Holiday Period

Access: 

By Car: 3 min from the Nango IC exit
30 min from downtown
40 min from Hachinohe Station
Closest Bus Station: 'Michi no Eki Nango'

Parking:

Available

Website: