Summer in the Hachinohe Area
Summers in Hachinohe are great for going out to explore the unknown. Whether it is picking delicious fruits or enjoying a festival, there is something for everyone to experience. Here are five ways to enjoy the Hachinohe Area in summer.
1. Hachinohe Sansha Taisai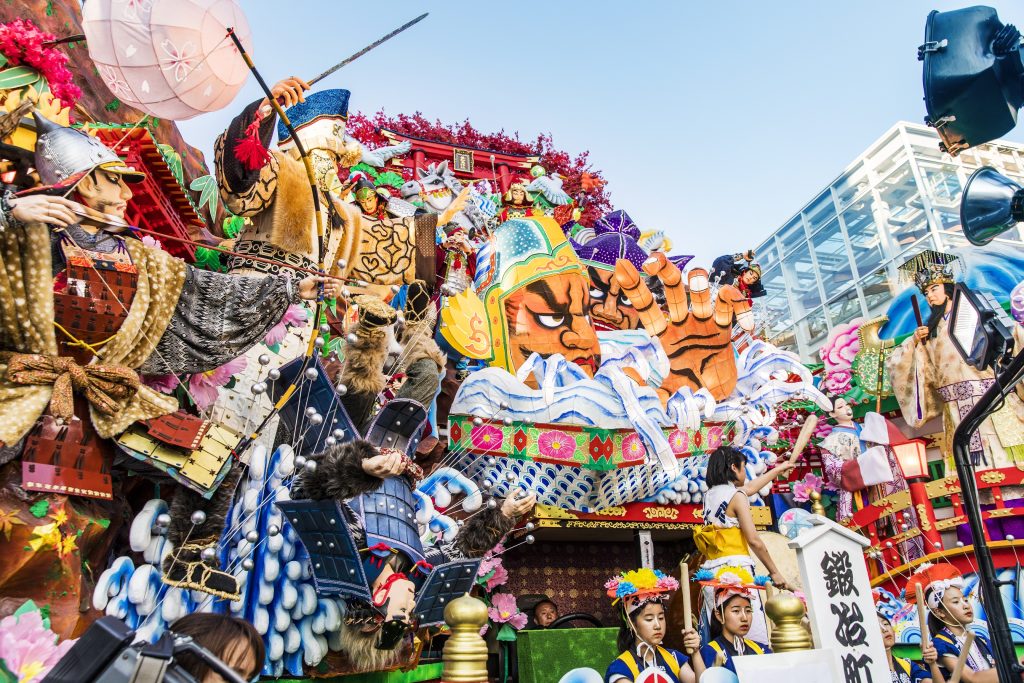 You can't say you have visited Hachinohe in summer if you haven't been to the Sansha Taisai Festival. Every year, the festival takes place for five days, from July 31 to August 4. With over one million spectators per year, this nearly three-century-old event cannot be missed. More than two dozen floats are made by local float makers, who compete for bragging rights and the ultimate grand prize, the Governor's award.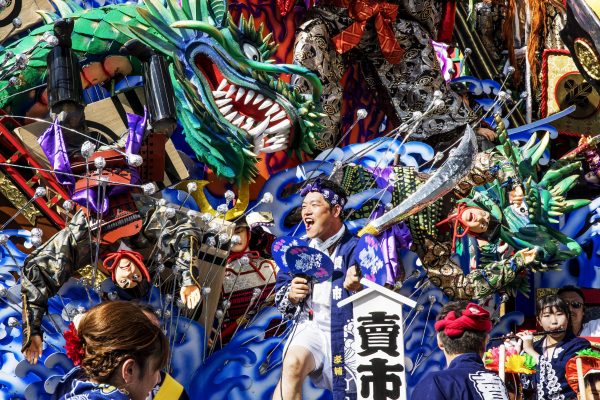 At night, these groups give it their all to impress the judges and visitors with their illuminated floats, called dashi, which can reach up to 10m in height and 8m in width. The town transforms into a whimsical atmosphere of people cheering as mythical creatures and kabuki characters on these dashi are paraded around the city. The festival starts earlier than other summer festivals, so it's a perfect kick start to the many parades that Aomori has to offer. For more information on what to expect, read more here!  
2. Camping Activities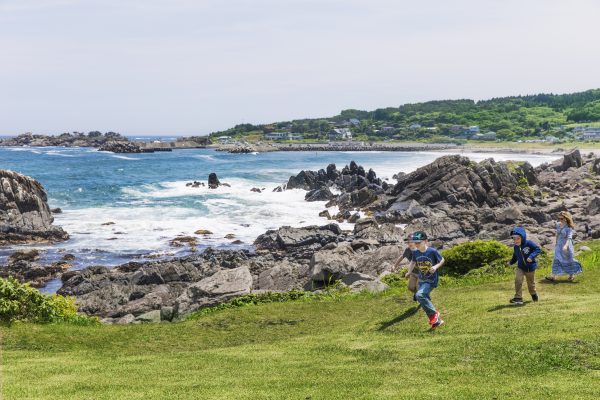 After cheering on your favorite float, make your way outdoors and enjoy camping on the Tanesashi natural lawn. This spacious lawn overlooks a beautiful blue ocean, whisking you away to a haven of relaxation. 
Don't have your own tent? No problem! You can rent a tent and other supplies such as blankets and bbq sets for a reasonable price, perfect for outings with family or friends. For those feeling a little more adventurous, try the 5.2-kilometer walking trail that leads to the Ashigezaki Scenic Overlook for more breathtaking scenery. 
Venture out of Hachinohe and make your way to the Nanbu Town tree houses for a stay in tree-like cabins. There is plenty of space for relaxing and cooking with your loved ones. There is also a park, tennis courts, and a 33-meter tall athletic tower that goes by the name of 'Dragon Tower.' 
Reserve similar activities in the Hachinohe area here! 
3. Hiking Trails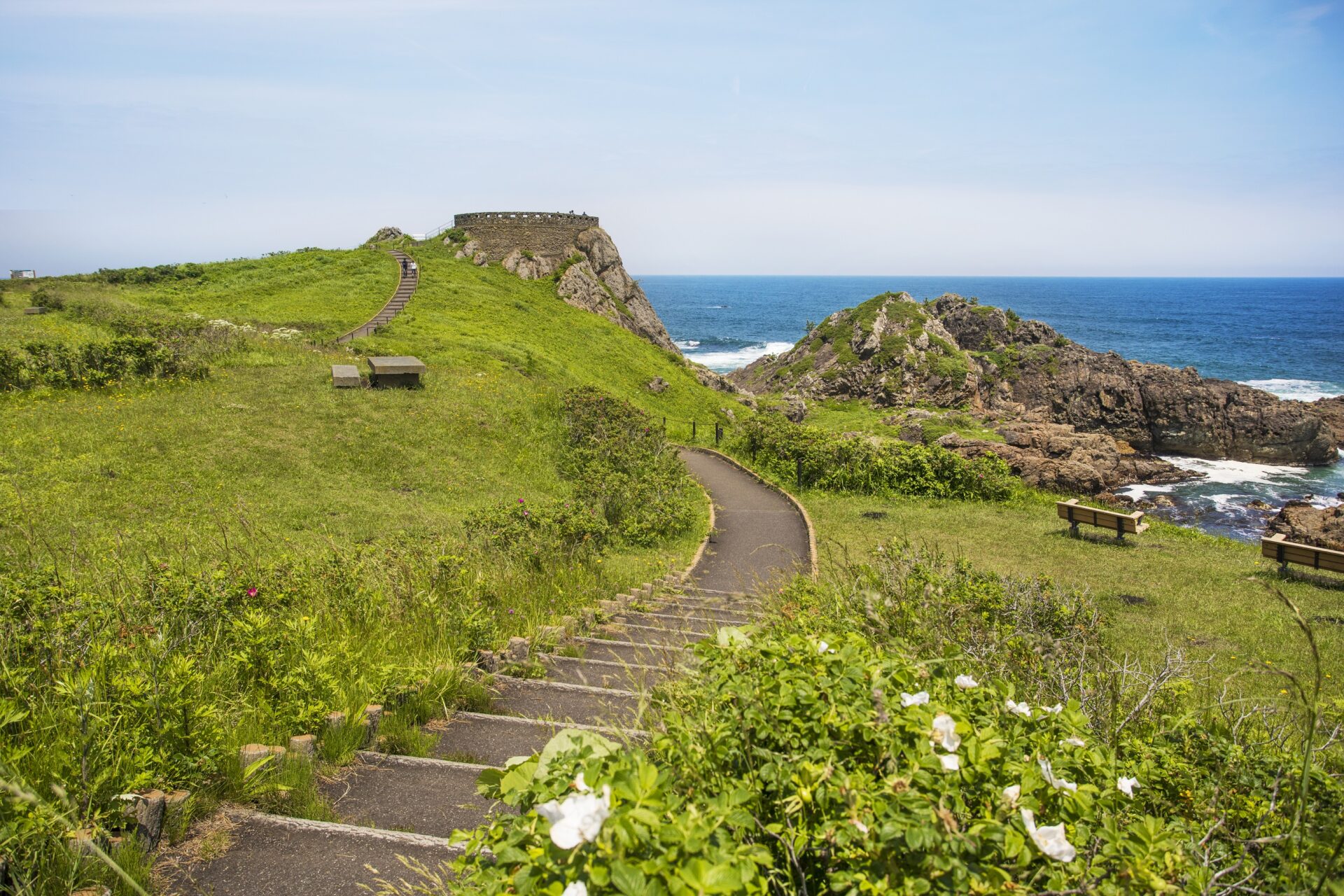 If you enjoy beautiful scenery and hiking, you need to try the Michinoku Coastal Trail, which runs 700km along the eastern coast of Japan. Want a shorter hiking experience? Then, try Mt. Nakui. This 615m mountain is the perfect day hike. The best part is once you reach the top, you are gifted with a 360-degree view of the surrounding area. With multiple trails to choose from, we recommend the Kamoshika trail, which takes roughly an hour to complete.
4. Cherry Picking Experience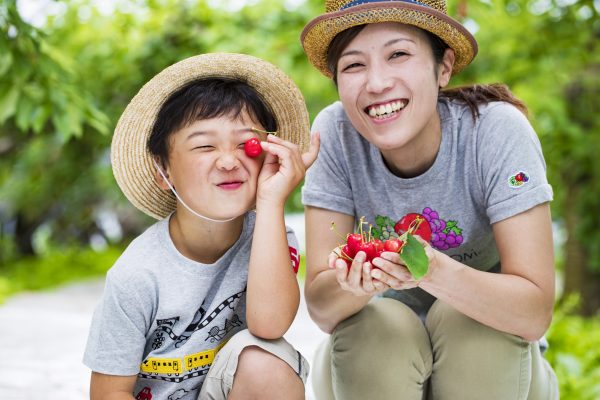 The excellent summer weather gives way for cherry-picking experiences in the Hachinohe area. While you can also pick other fruits like blueberries and apples, cherries are a real treat in summer. For only 1,000 yen (children 300–700yen), you can eat as many cherries as your heart desires, or in this case, your stomach can hold, over a 40-minute period. For reservations, contact the Nagawa Agricultural Tourism Information Center to make a reservation, or simply click here for more information. If you still want to try the cherries but don't have time to pick them up, order from here.
5. UNI, UNI, UNI!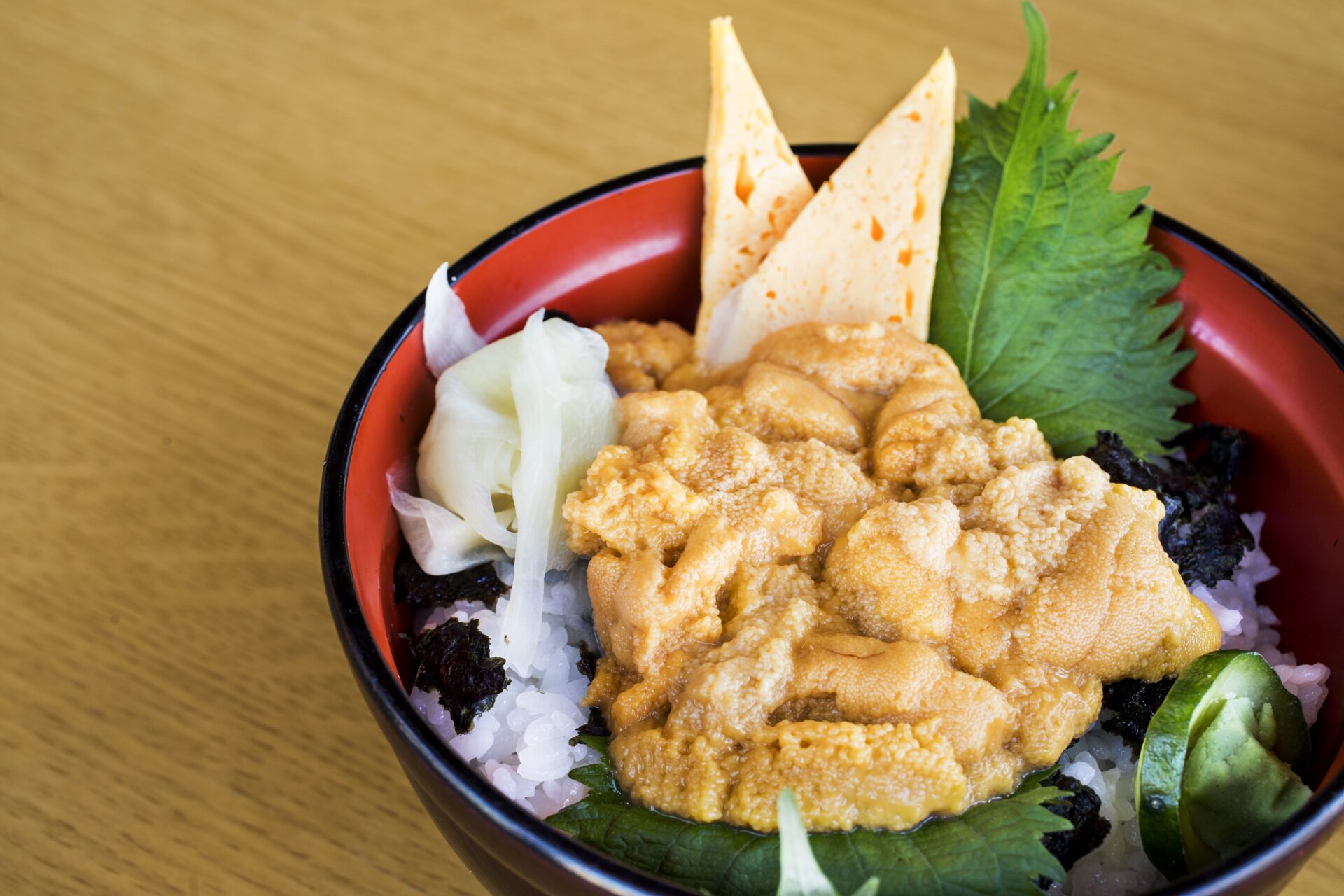 The Hachinohe Area is full of uni, the Japanese word for sea urchin, to the delight of many seafood lovers. This sought-out sea delicacy is found abundantly in the Hachinohe area. You can eat it raw, have it decorated in a seafood platter along with other delicious fish caught locally, or even try it in a local soup! There are plenty of places in Hachinohe to try uni, so be prepared to be taken to seafood heaven.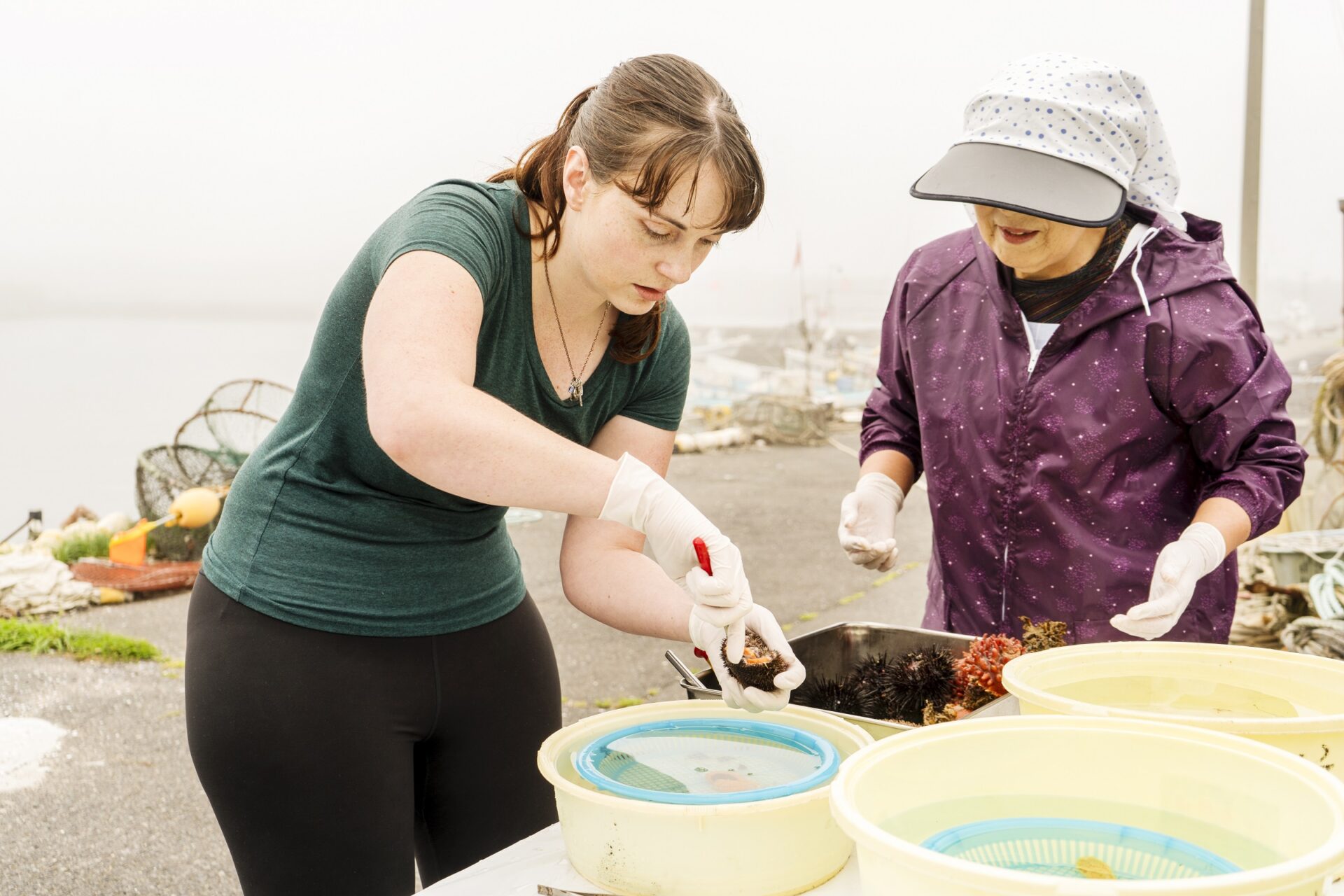 A great starting point is the morning fish market at Mutsuminato, where you can heap fresh seafood onto a bed of steamed rice from a variety of locally sourced fish.
Reserve a seat at some of Hachinohe's best restaurants here.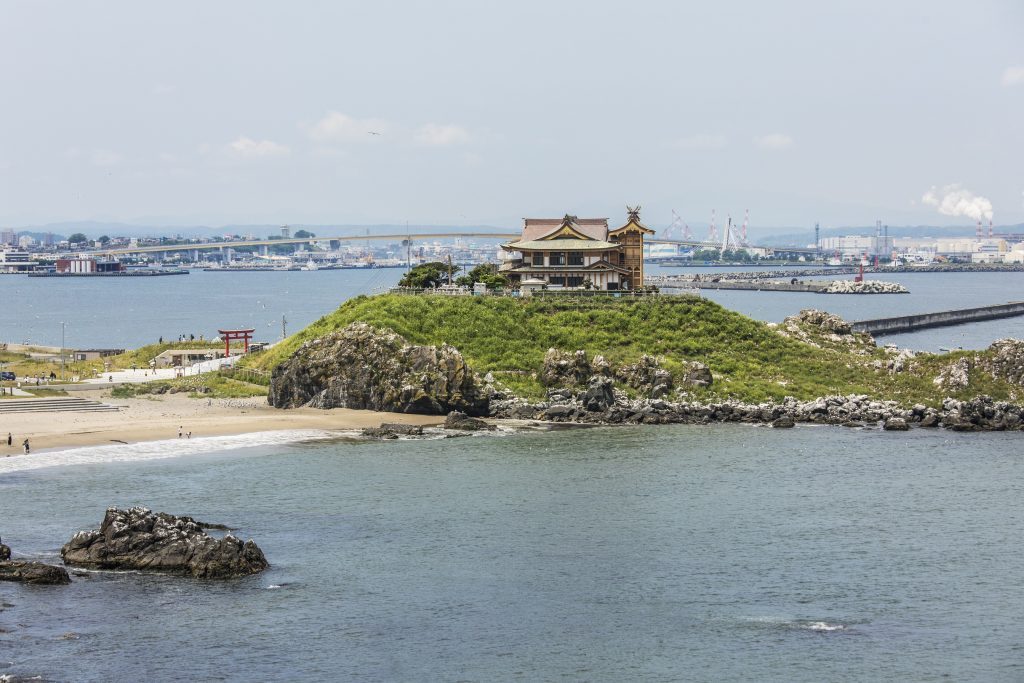 If this is your first time in Hachinohe, then hop over to our crash course in everything Hachinohe here: The Hachinohe Area: Where to Begin.
Or find 8 more ways to enjoy Hachinohe here.