One of the best things about the Hachinohe Area is that one can experience the breathtaking scenery and atmosphere of both the coast and the mountains. Peer into the lives of both the farmers and fishermen of the area with this course. A two-day adventure, the course is sure to provide a range of new and unforgettable experiences as you travel among the area's most dynamic and exciting scenery. 
To the Mountains
Day 1
Hachinohe City
Arrive at Hachinohe Station
Details:

Rent a Car
Drive 40 min
Nanbu Town
The Cherry House in Nanbu
Details:

The Northern Fruit Palor (Fruit Picking / Parfait Making Class)

Time Required:

90 min
One of the most popular activities at Nanbu's Cherry house is making your own fruit parfait at the Northern Fruit Parlor. After picking fresh fruit straight off the trees, make your very own fruit parfait with a variety of toppings. What could be more fun than making a dessert out of the very fruit you picked yourself!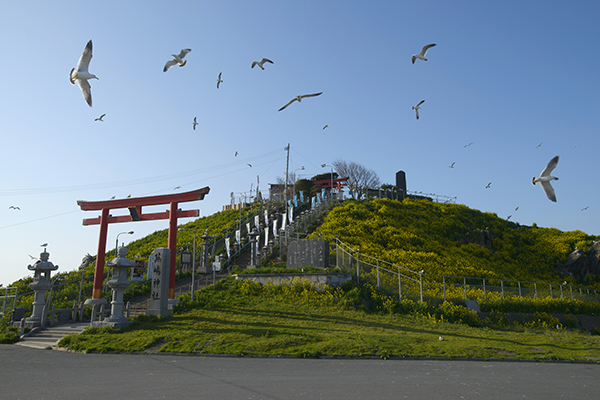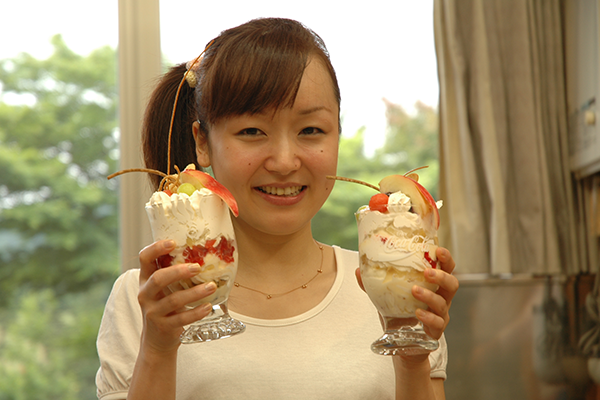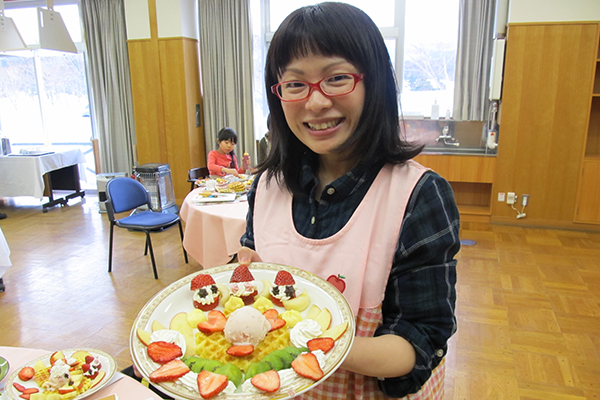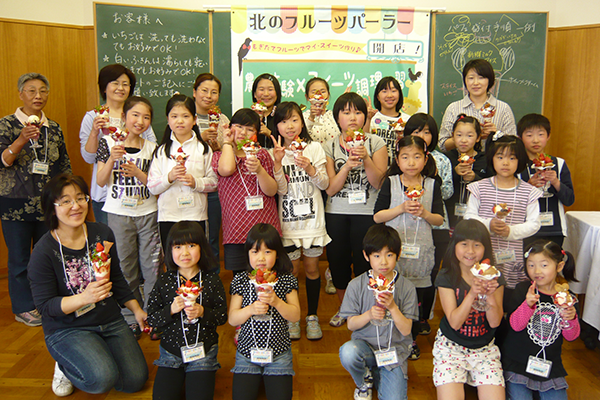 Drive 15 min
Nagawa Cherry Center
Details: 

Shopping 

Time Required:

30 mins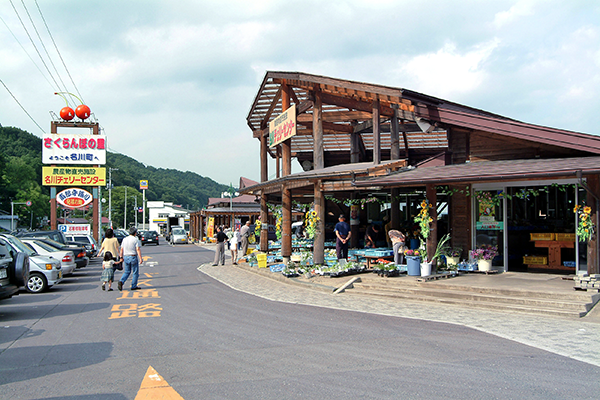 Inside this building modeled off of a log house, you can find all of the season's best local vegetables, fruits, flowers, and over 100 types of local products. Particularly popular is the locally produced apple juice and jam.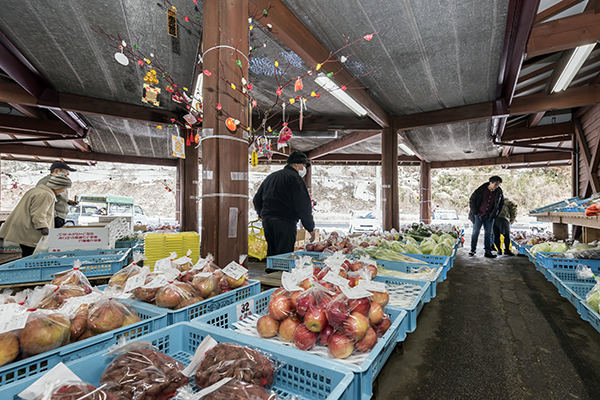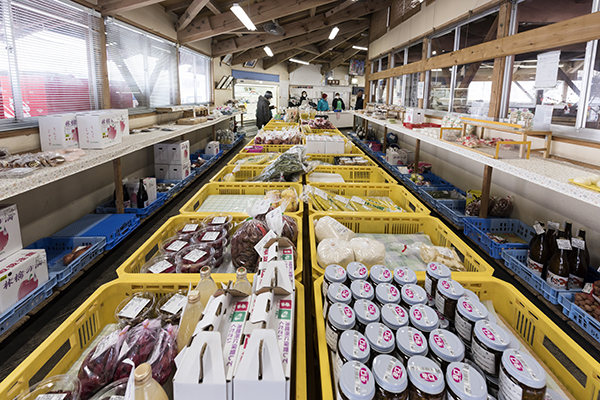 Drive 15 min
Sannohe
The Oyamada Senbei store
Details:

Watch/ Taste/ Buy
The Oyamada Senbei store is a store in Sannohe that has been making Nanbu senbei for over 100 years. With a variety of flavors and styles to choose from this store has been a favorite of the people for generations. Just watching the staff work the cast-iron molds and dough to produce Nanbu senbei with speed and precision is worth trip out to see itself.

 Time Required:

30 mins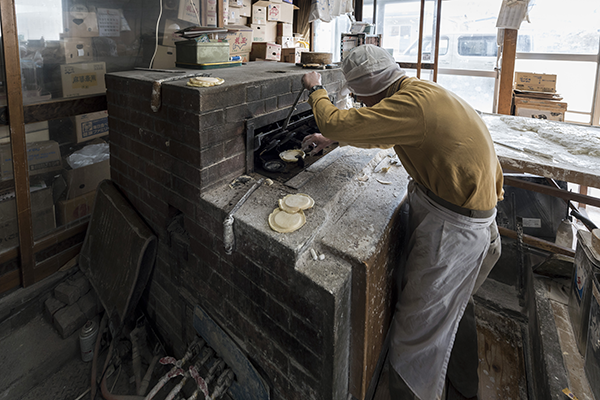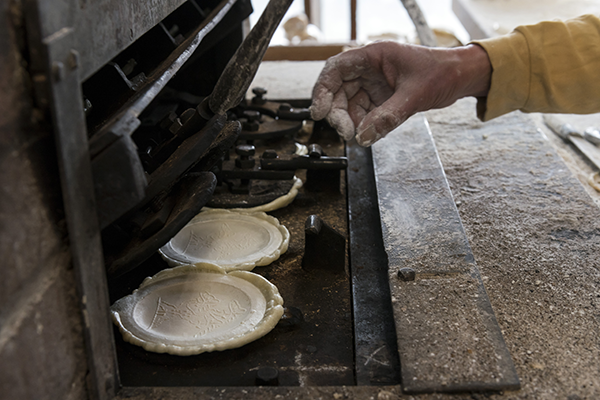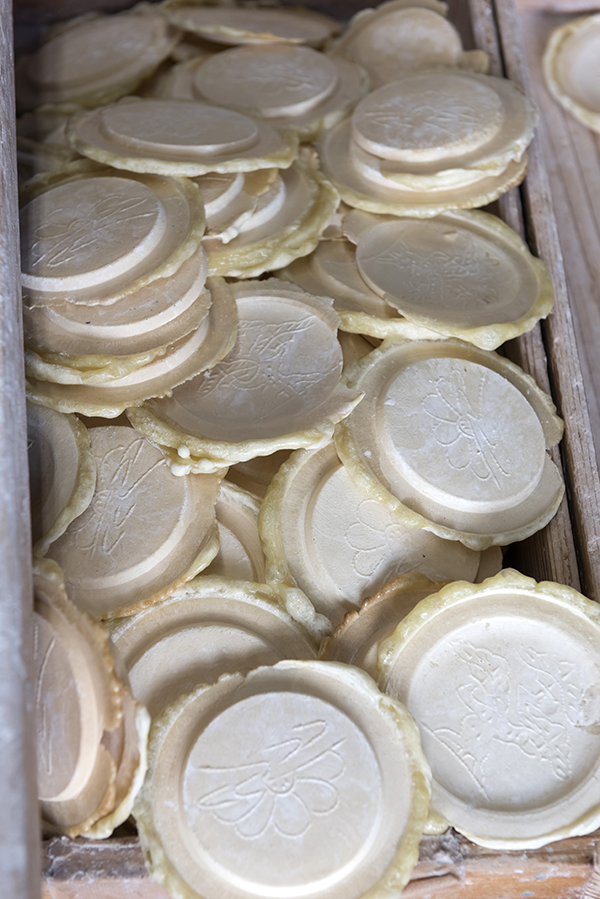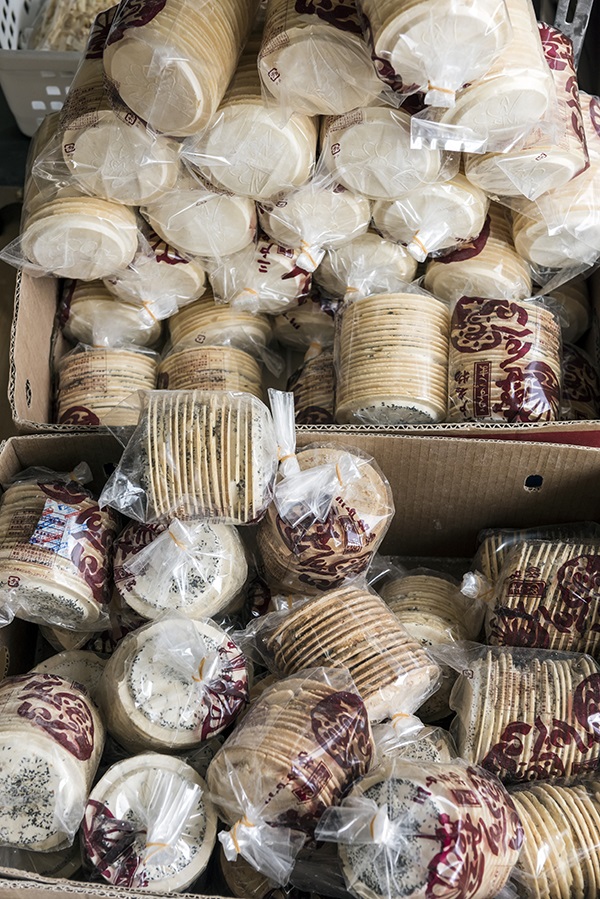 Drive 15 min
Takko
Takko Town's Garlic Center
Details:

Lunch / Shopping

Time Required:

60 mins
The restaurant inside the garlic center is one of the places you can eat Takko's famous "Garlic Steak & Rice". The facility also has a dazzling array of garlic related products, a small exhibit room about garlic, and is highly recommended to anyone who likes garlic even in the slightest.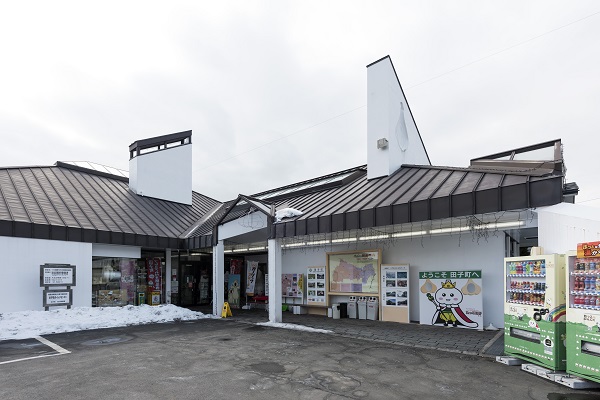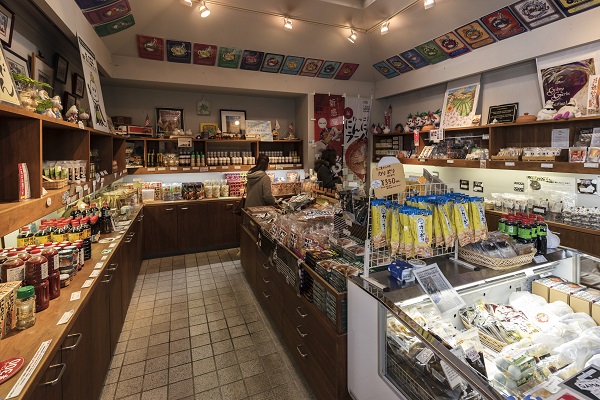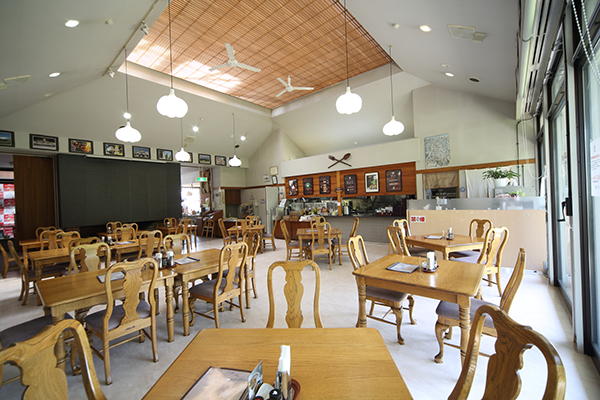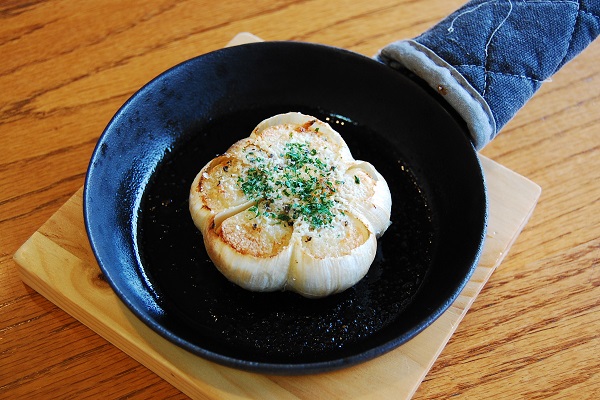 Drive 15 min
Tapukopu Village
Details:

 Making your own Nanbu Senbei

Time Required:

60 mins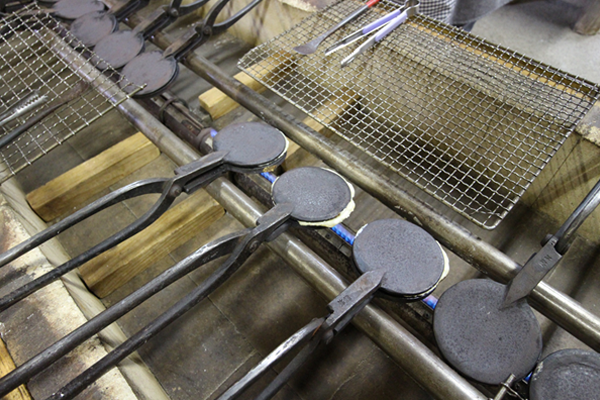 The Tapukopu Village is an area composed of several centaury old farmhouses that were gathered together, renovated, and turned into a community activity space. In one of these old farmhouses, you can try your hand at making your very own mochi-senbei, or a soft version of the Nanbu Senbei. After picking your topics and hand grilling your Nanbu senbei, you get to eat it!
Drive 80 min 
Hachinohe
Hotel in Downtown Hachinohe
Details:

 Check-in
Walk
Dinner at Miroku Yokocho
Time:

 Free
A Fisherman's Life
Day 2
Hachinohe
Leave Hotel
Walk & Bus
The Morning Market
Time Required:

90 min

Details:

The Mutsuminato Station Morning Market or the Sunday Morning Market, breakfast and walk
The Sunday Morning Market at Tatehana Wharf
The Sunday Morning Market (at Tatehana Wharf) only takes place on Sunday and is Japan's biggest. Around 800 meters in length, with over 300 stalls participating, this market is full of traditional and seasonal food from the Hachinohe Area (as well as some great international food as well)! Come early and hungry!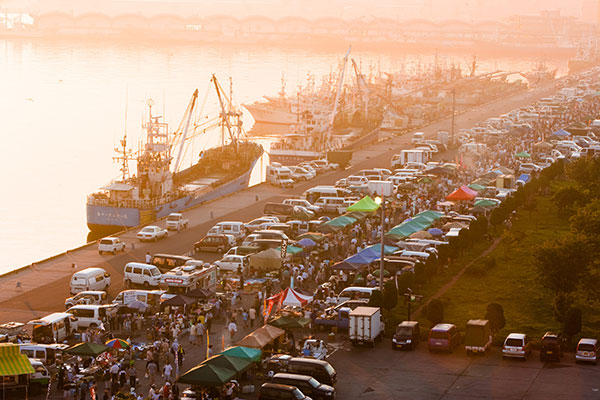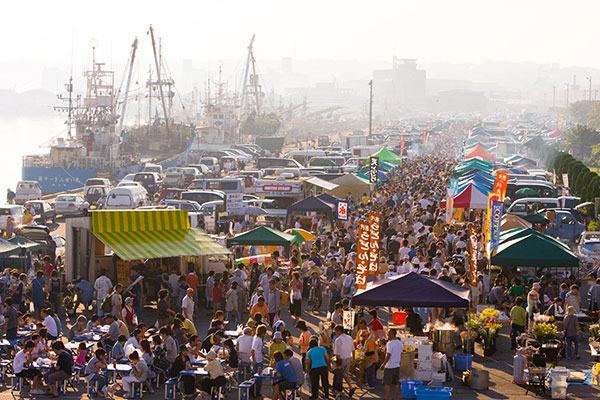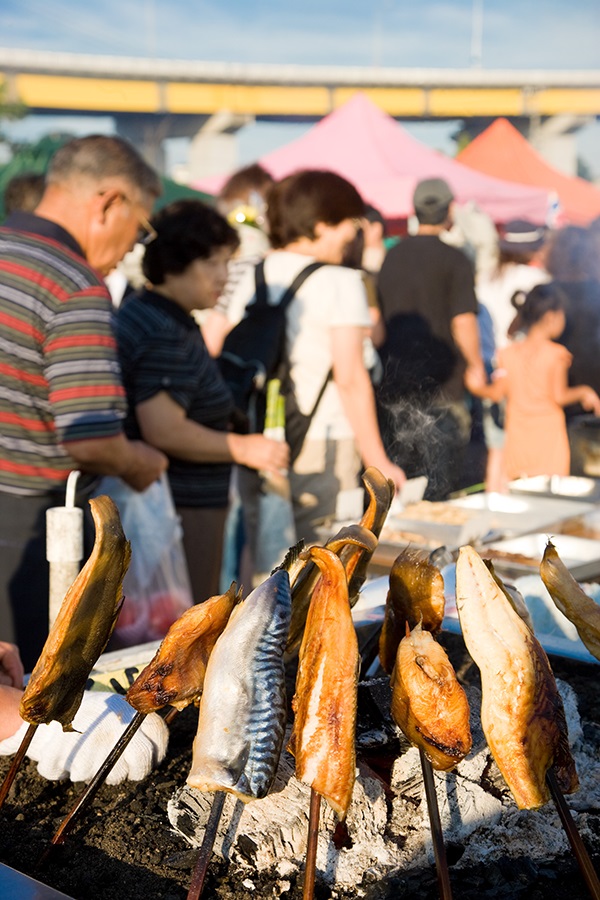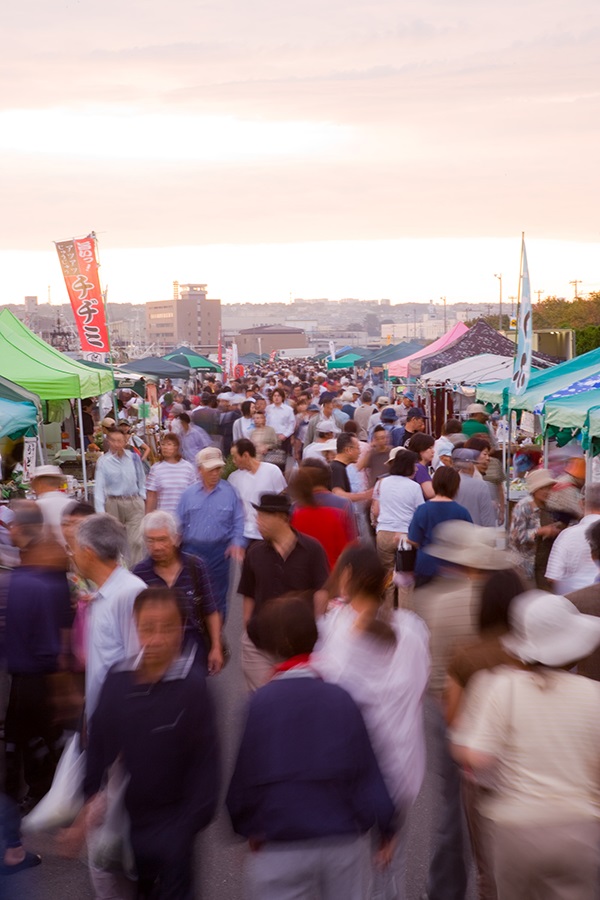 Drive 10 min
Kabushima / Ashigezaki / Tanesashi Natural Lawn
Time Required:

90 min(Including Trans. Time)

Details:

 Watch the Umineko, visit the Kabushima Shrine, rest area, and Tanesashi Info center, walk along the coast
The Tanesashi Coast
The Tanesashi Coast is part of the Sanriku Fukko National park. Starting from the famous Tanesashi Natural Lawn and traveling north, visitors can high along this dynamic and beautiful coastline following a 5.2 Km footpath. Popular spots along the trail include the Ashigezaki Overlook which also has a great ice cream shop next to it. The coast is a great place to walk, bike and even drive!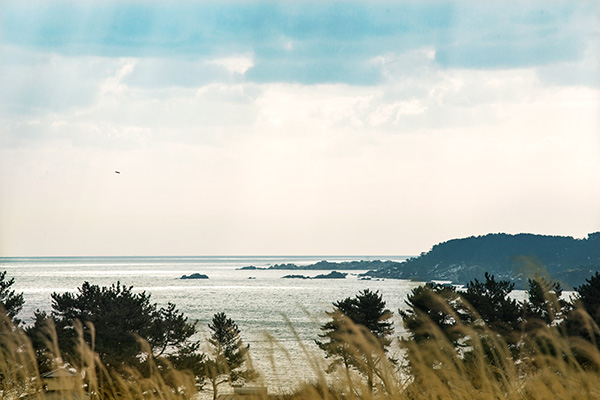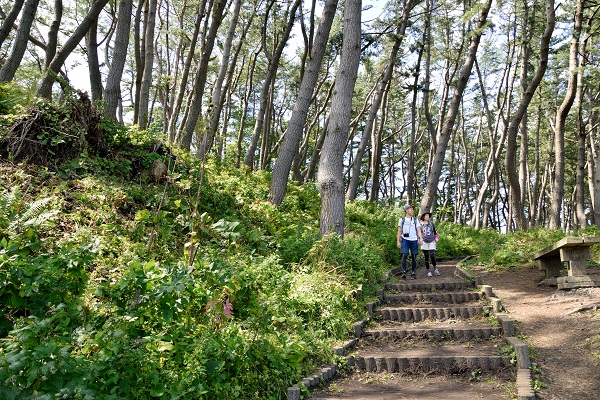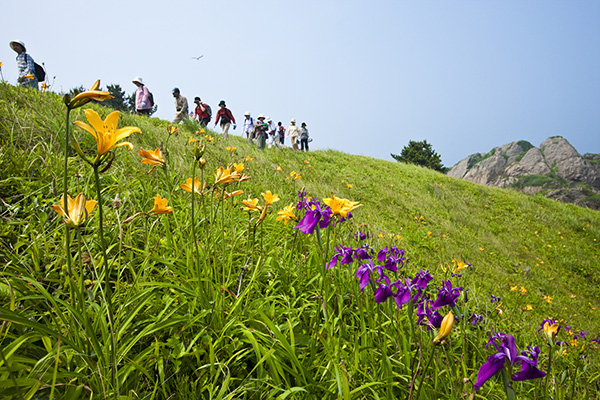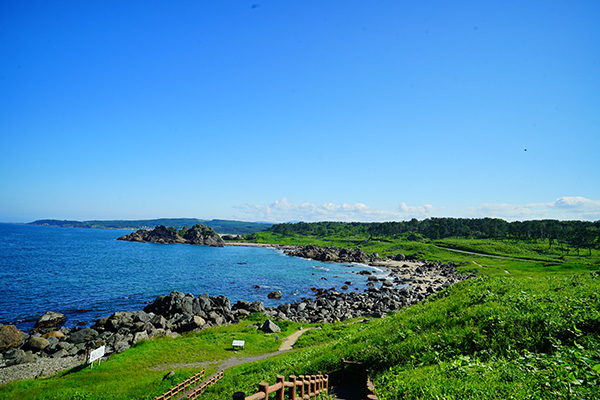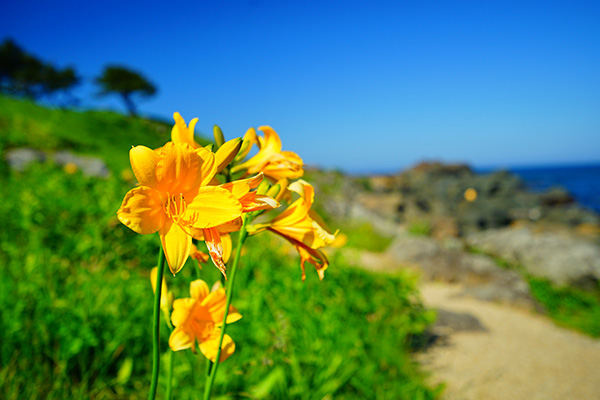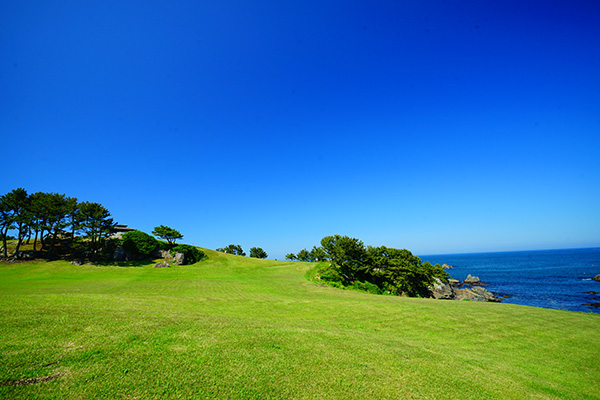 Drive 10 min
Hashikami
The Hashikami Coastal Station Aldiva
Time Required:

40 min

Details:

 Enjoy the facility with its seaside views, shop, walk the coast
The Hashikami Coastal Station Aldiva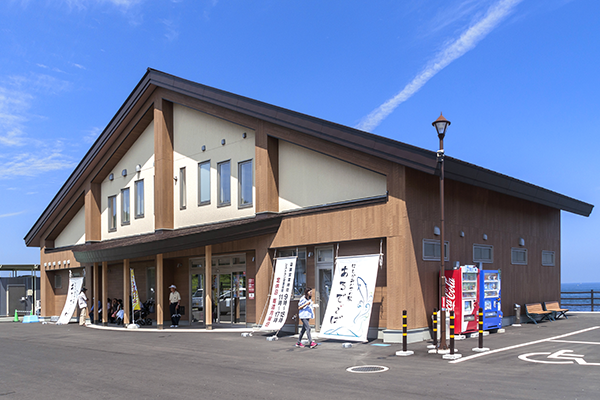 This facility has an assortment of fresh fish and local products for sale, and also contains a delicious seafood restaurant. It also has an assortment of interesting flavored desserts like funori (a type of red algae) donuts and Wakame (a type of seaweed) and Salt flavored ice-cream.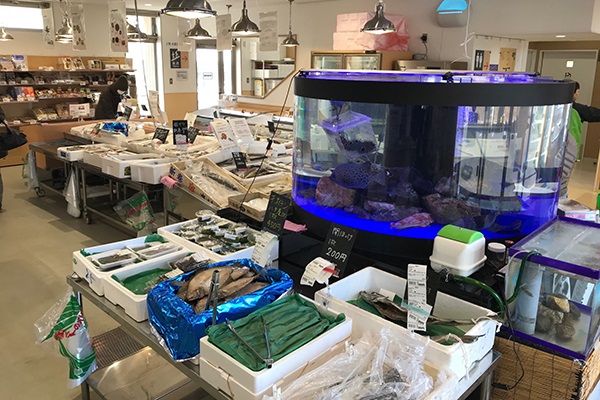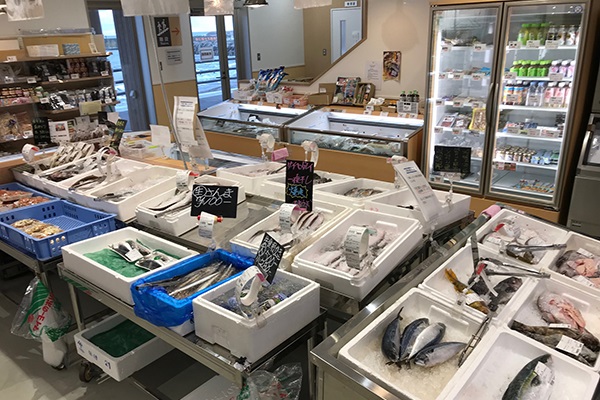 Drive 15 min
Terashita Kannon Temple and Shrine
Time Required:

30 min

Details:

Walk and Enjoy Temple/Shrine Grounds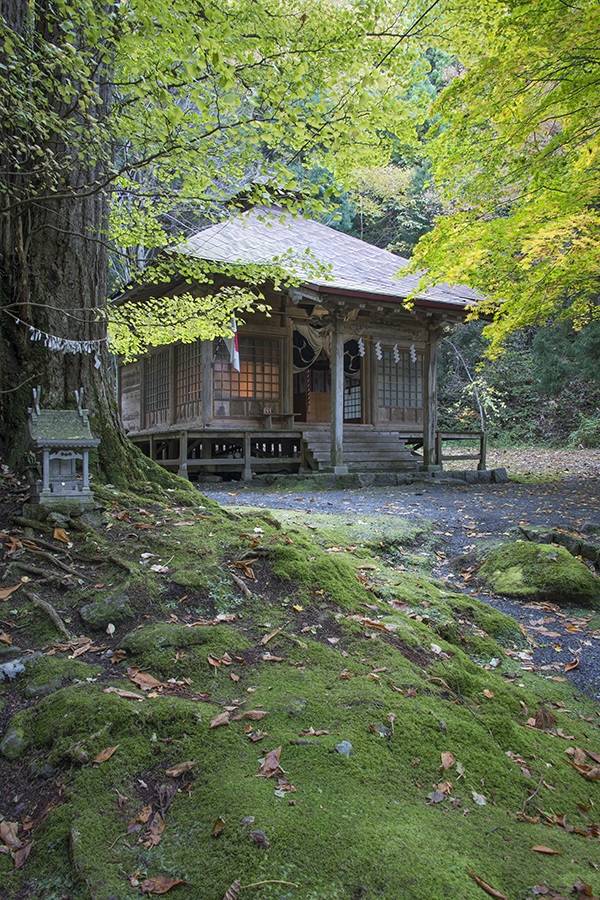 The Terashita Kannon Temple and Shrine is the first temple of the Oshu-Nanbu-Nukabu 33 temple pilgrimage. Its main hall resides a statue of Kannon which was said to have been placed there by Gyoki (a famous Japanese monk) over a thousand years ago. This ancient temple and supposed 'power spot' is tucked away, surrounded by the greenery of the surrounding forest and a serene atmosphere.
Drive 40 min
Hachinohe
The Hasshoku Center
Time Required:

120 min

Details:

Lunch, Souvenir & Gift Shopping
The main attraction of the Hasshoku Center is the fish market where visitors can see the enormous variety of fish caught in and around the Hachinohe area. But with 60 stalls and stores in total, there is so much at the center besides fish. Dry goods, vegetables, fruits, meat, and local sake the food and drink available is endless. The center is also home to a large selection of souvenir stores so it is a great place to pick up some last-minute gifts.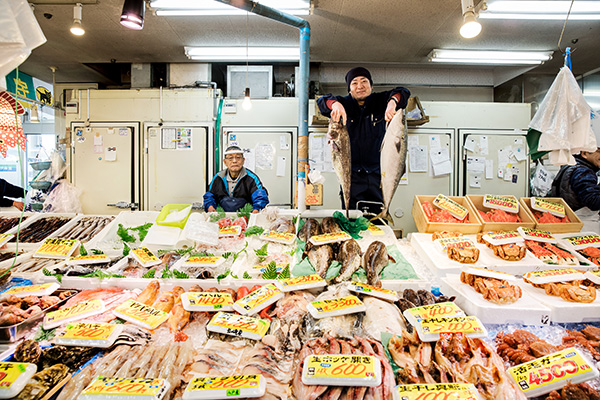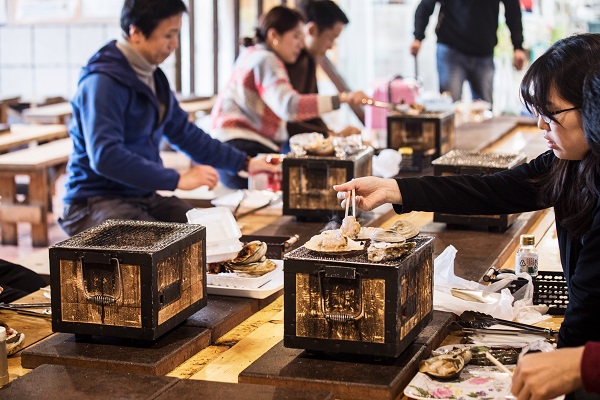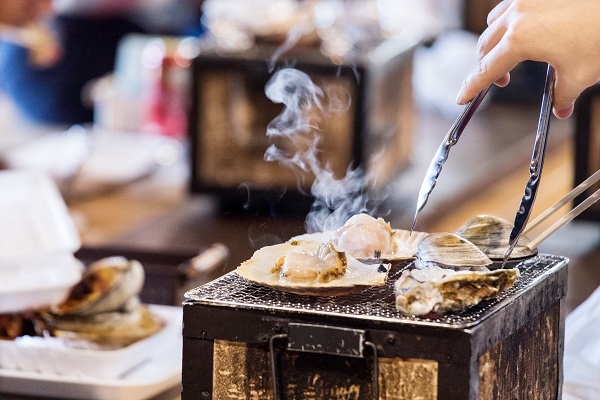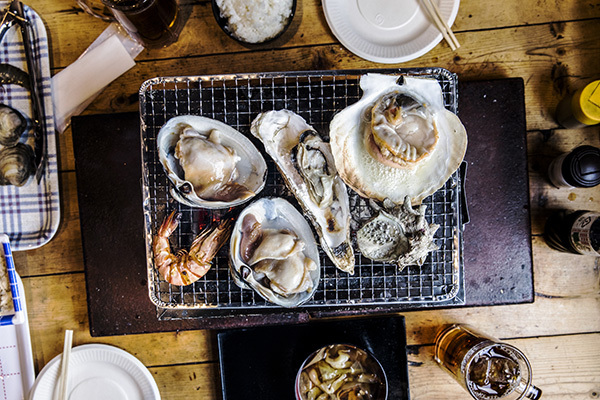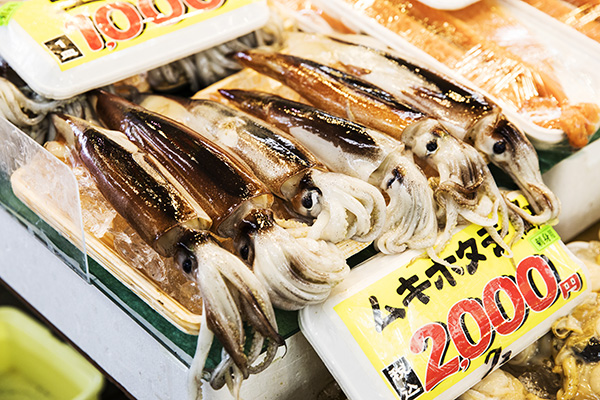 Drive 15 min
Hachinohe Station
Details

Return Rental Car