There are three national treasures in the prefecture of Aomori.
They are all located within the city of Hachinohe.
We recommend the following itinerary for history buffs, treasure hunters, or anyone with a sense for the aesthetically pleasing and interesting. The national treasures are most easily accessed by car, but for those using public transportation, they can be reached by bus from the downtown area.
Course Details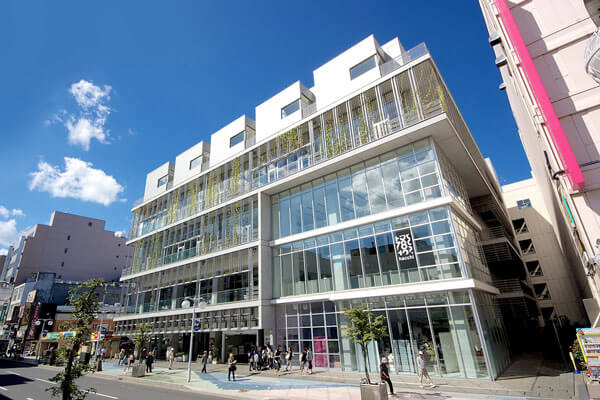 Estimated Time Required (ETR): 30~60 min
Prepare for the tour at this base of Hachinohe tourism where the appeal of the region is condensed and introduced.
Walk 1 Minute
Ride a Local City bus from the Hachinohe Downtown Terminal 'Chuo Dori' Bus Stop
Catch the Nanbu bus J42 or J112, or catch the RuRuppu Hachinohe (counterclockwise) Bus and ride for around 20 min
Get off at the Korekawa Jomon-Kan Bus Stop
Short Walk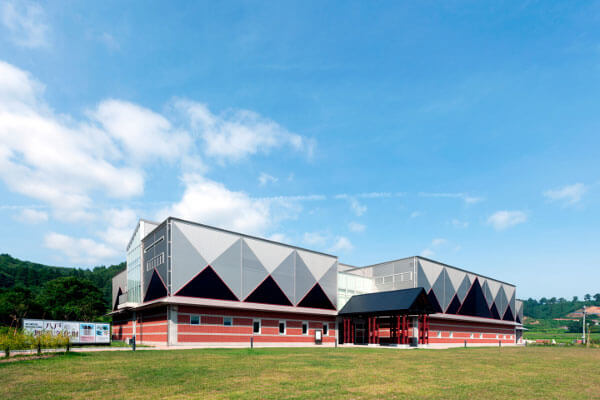 Around: 60 min
See the national treasure "Gassho Dogu" which is a clay figure with its hands pressed together in prayer. The pose creates a unique presence for the figure
Short Walk
Korekawa Jomon-Kan Bus Stop
Take the Nanbu Bus P8 or the Ruruppu Hachinohe (clockwise)": Approximately 20 minutes
Hachinohe Downtown Terminal (Mikkamachi) Bus Stop
Short walk
Hachinohe Downtown Terminal (Muikamachi) Bus Stop
Nanbu Bus (T72/T170/T131/T132): Approximately 20 minutes
Kushihiki Hachimangu-Mae Bus Stop
Short Walk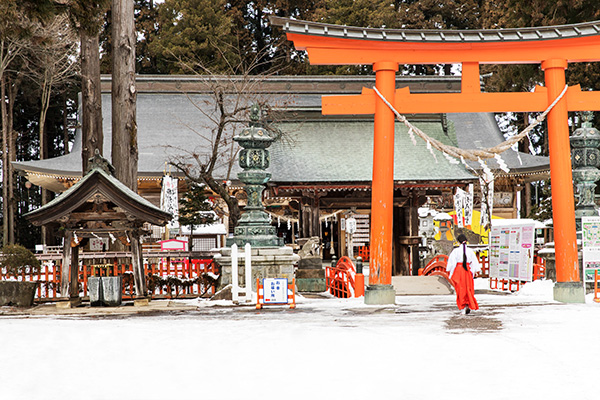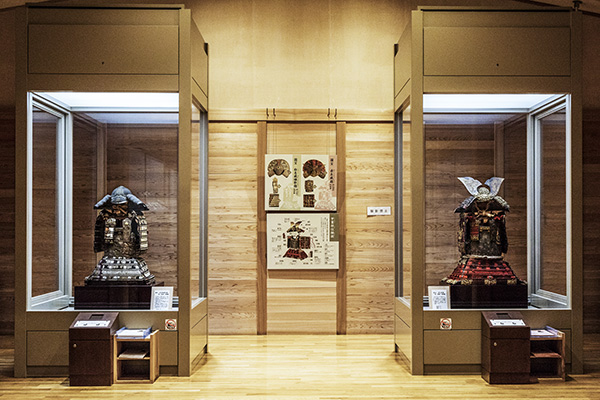 ETR: 30-60 minutes
See two national treasures here: the "akaito odoshi yoroi" armor of the Kamakura era, also popularly known as the Kiku-ichimonji armor, and the "shiroito odoshi tsumadori yoroi" armor characteristic of the Nanboku-Cho era.
Short Walk
The Kushihiki Hachiman Shrine
Nanbu Bus (P8/C5): Approximately 20 minutes
Hachinohe Downtown Terminal (Mikkamachi) Bus Stop
Walk
Downtown Hachinohe
Remarks
◎You can also dress up in armor and priestess' attire, as well as walk around the grounds, at Kushihiki Hachimangu (at a fee). Enjoy the shrine from a different outlook.
◎Tsuruko Manju buns, a famous delicacy of Hachinohe, are available for purchase at the traditional Japanese confection store beside Kushihiki Hachimangu Shrine.