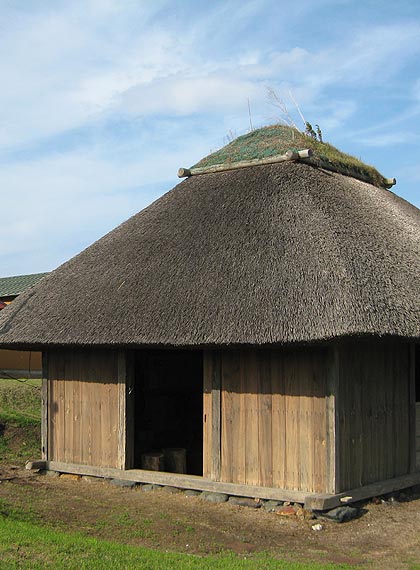 This article is #4 of 4 exploring the different areas of the Tanesashi Coast. It covers the area from the Takaiwa Lookout to the Okuki Itsukushima Shrine. 
Tanesashi's Highest Lookout Point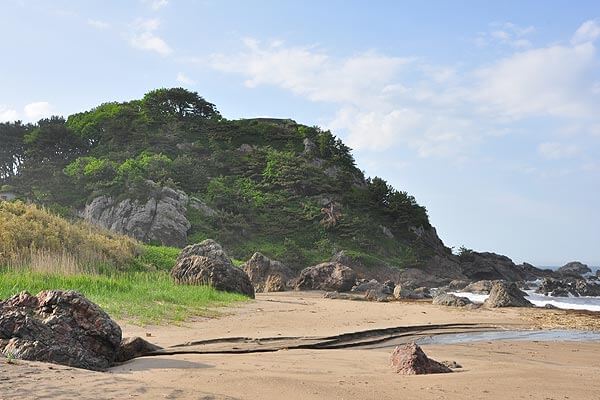 Head south from Tanesashi's natural grass area to the secluded "Takaiwa Lookout", located at the highest point on the Tanesashi Coast. The lookout point is off the beaten path, without a parking area. However, in addition to views of the magnificent Pacific Ocean, you can see Tanesashi's natural grass plain in the distance and the fishing port and village nearby, and get a feeling for the lifestyle of the people who live close to nature along the beach.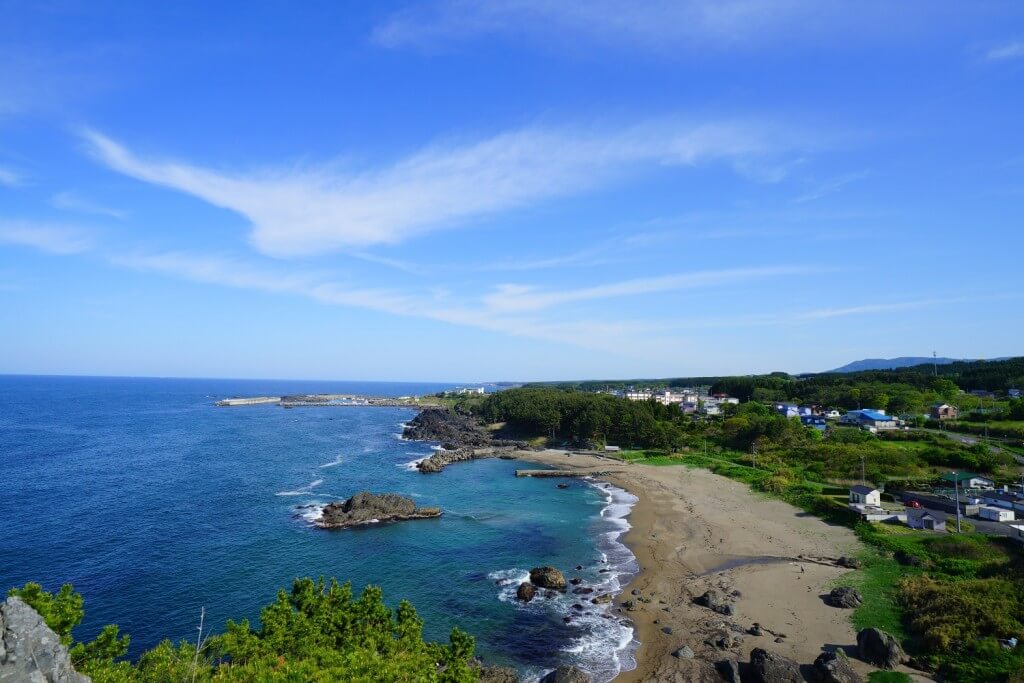 Beach huts and the lives of fishermen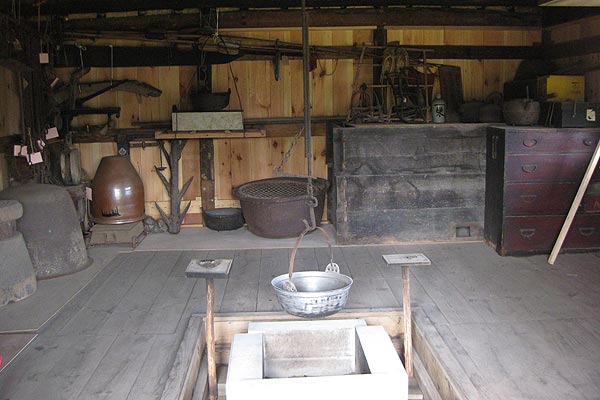 Cross the slightly elevated Takaiwa Observation Deck and the landscape changes completely to one of the fishing villages. In the middle of a quiet residential area, the thatched roofs of the hamagoya, or fisherman huts, stand out. These huts were built between the late Edo era and the early Meiji era and were used for work and for storing fishing tools. Providing valuable information about the lives of the fishermen of those days, they have been designated as National Important Tangible Folk Cultural Properties.
Itsukushima Shrine of Benten Island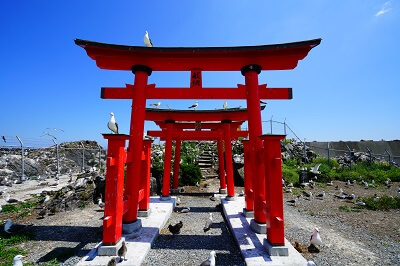 Itsukushima Shrine of Benten Island stands alone and deserted in the middle of the Okuki fishing port. Now connected to the mainland, Benten is also a breeding ground for black-tailed gulls.
Itsukushima Shrine's torii gate was washed away by the tsunami of the 2011 Tohoku earthquake disaster and drifted about 7,000 km to Oregon on the west coast of the United States. The torii was returned to the village about four and a half years later due to the efforts of residents and officials.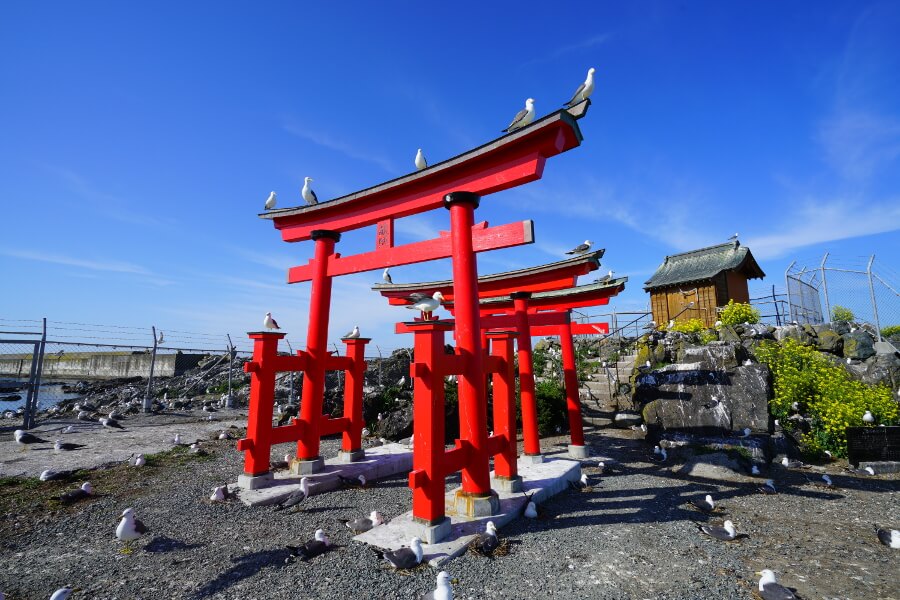 Access

Related Pages