Located inside the spacious Maginotai Green Park, the Shingo Roadside Station is a facility that has fresh produce, milk, yogurt, cured meats, sweets, and other local products that are all produced right in Shingo.
In spring the store offers a wide selection of special sansai, or wild vegetables foraged in the mountains, for sale. In summer the main attraction at the station is the town's delicious and fresh garlic. In fall, mushrooms and other seasonal vegetables are available in abundance. The produce and products available at the station are not only fresh but they are all locally grown and reasonably priced!

Other popular specialty products that are available in the facility include rich caramel senbei sandwiches, locally made ice-creams that feature interesting flavors (like basil, pumpkin, and even garlic), and more! The café at the station is called Tochi-no-ki-sou and is very popular amongst the locals for its braised pork ramen.

The Green Park that the roadside station is located in also offers facilities for camping, sports, and other leisure activities, making it a fun place for the whole family. So make sure you stop by the Green Park too if visiting the Shingo roadside station!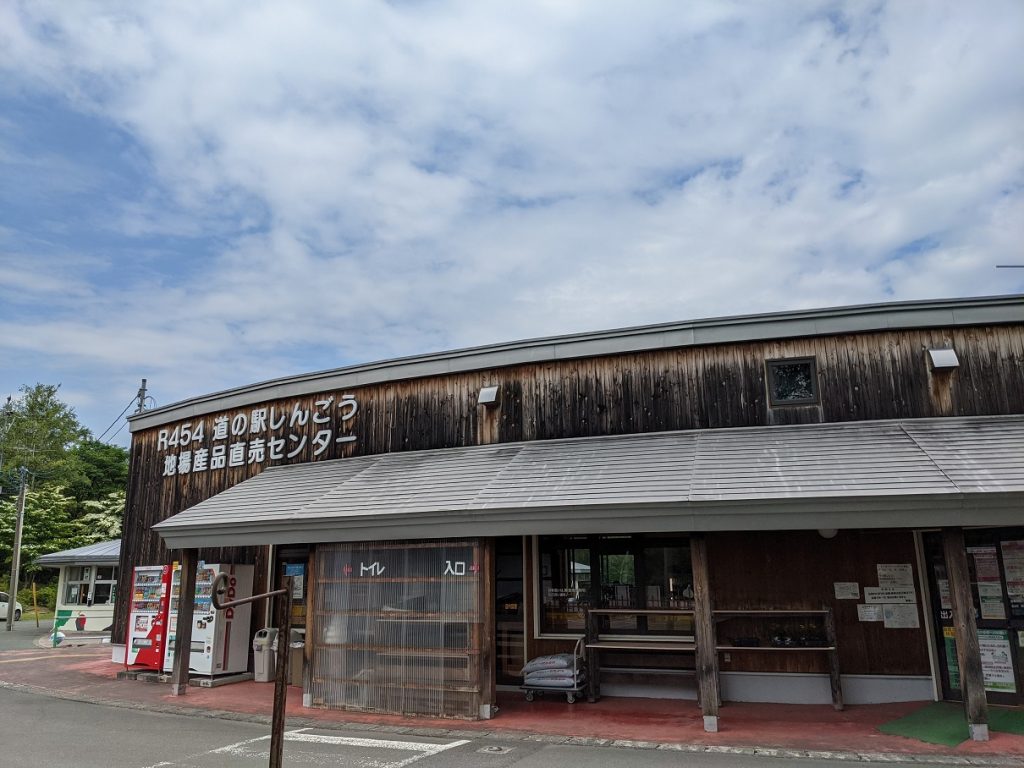 Information
Address:

Amaike-11-2 Herai, Shingo, Sannohe District, Aomori

Phone:

0178-78-3333

Open:

(Store) 9:00~17:00
(Café) 10:00~16:00

Closed: 

Wednesday (During the summer vacation period the facility is open on Wednesdays as well) (The facility is closed for winter from late Nov to April)

Access:

 By Car: 15 min from Shingo Village Hall

Parking:

Available

Website: