The days are getting shorter while the nights are getting colder as winter sets into the Hachinohe Area. Below are all the best things to eat, see and do this December in the Hachinohe Area while you try to stay warm and enjoy the cold weather! 
What to Eat: Kushi-Mochi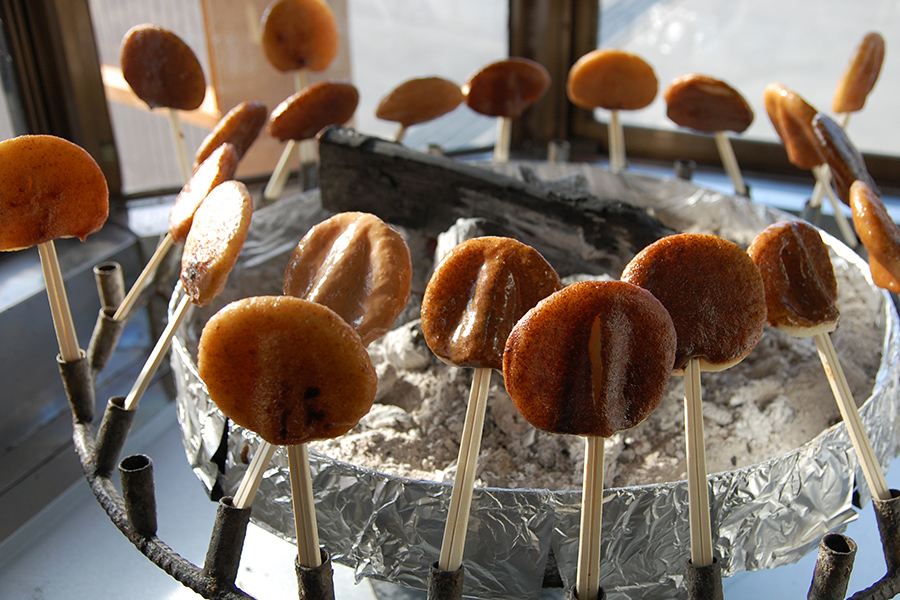 Kushi-mochi is a great local treat found in the Hachinohe Area. In most contexts, mochi refers to 'glutinous rice cakes'. However, much to the surprise of first-time visitors to the area, kushi-mochi is not made from rice but from wheat!
To make these treats, a dough of water and flour is formed into round, flat patties and skewered on chopsticks. They are then grilled over charcoal, imparting a slightly smoky flavor and aroma, and finally slathered with a sweet paste usually made from miso or wild sesame. These pipping hot discs are sure to warm you up on the first bite, making them particularly great street food for the winter. 
This snack is considered a local soul food by many people and is a staple at markets or food stalls at events, and are even occasionally sold at small shacks on roadsides. One of the best places to eat kushi-mochi is at the Tatehana Sunday Morning Market. The market will be closed until March for winter starting in January, so now is a great time to visit it and try this local specialty! 
What to Do: Explore Hachinohe's Yokocho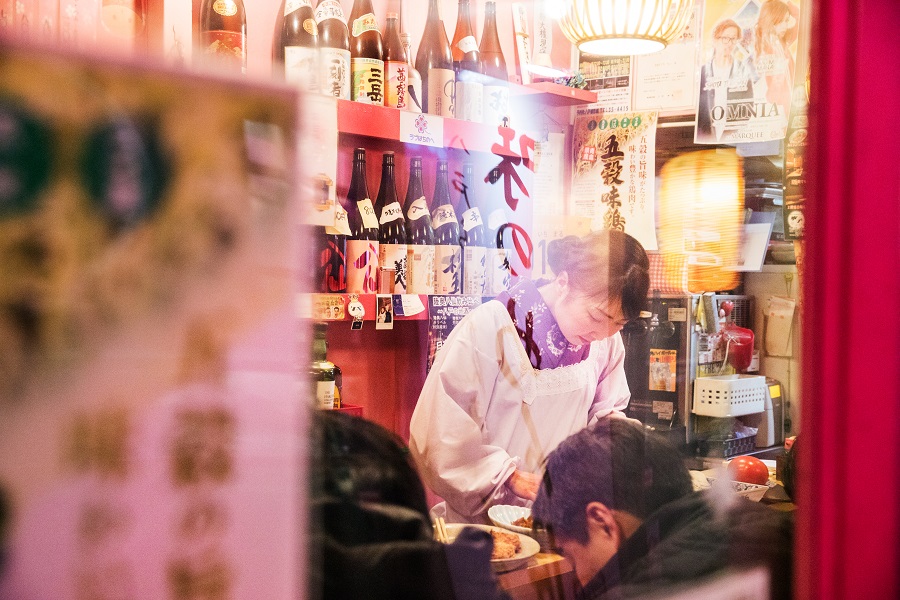 The yokocho, or drinking alleyways, of Hachinohe City are fun to explore at any time of the year, but during winter there is something extra magical about the warmth and hospitality of the small izakaya that makes them even more enticing. Literally rubbing shoulders with the locals as you pack into the intimate yatai stalls, you will find not only seasonal winter specialties and great sake waiting for you, but also a boisterous and friendly atmosphere.
Hachinohe City has a total of 8 yokocho alleyways containing countless izakaya and yatai stalls. Each of these establishments has their own distinct character and atmosphere, almost as if they were individual worlds unto themselves. So, come travel the cosmos of downtown Hachinohe and, between the snow and stars of the cold winter nights, find an adventure in the yokocho that will be sure to warm your body, heart, and soul.
What to See: Local Winter Illuminations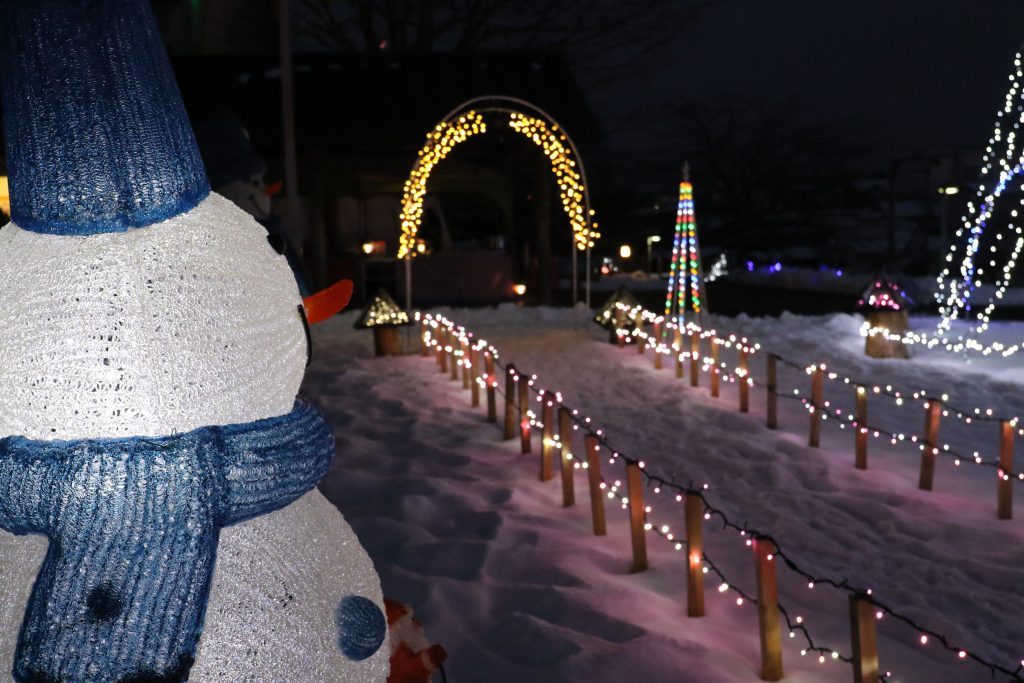 Night illuminations are common attractions found throughout Japan during the winter months, and the Hachinohe Area is no different. From now until the end of December (or even as late as February in some venues) different places throughout the area will be illuminated every night with seasonal winter lights, creating a beautiful and romantic atmosphere.