With the state of emergency lifted across Japan, the country is slowly moving to a new type of normal. Although Visit Hachinohe will be posting about events and places as they begin to open up again, the most important thing for everyone at this time is to ensure their safety and the safety of their loved ones. Please adhere to all recommendations and guidelines of the local and national governments during the easing of restrictions. From all of us at Visit Hachinohe, we hope that everyone stays safe, healthy, and happy while you enjoy the beginning of summer.
What to Eat: Hachinohe Blowfish (Maeoki Torafugu)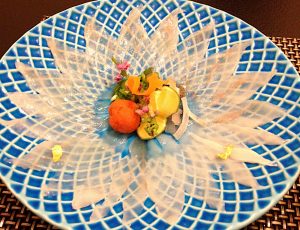 Over the past couple of years, the blowfish caught in Hachinohe has come to greater and greater prominence in the culinary world with its immaculate taste and extremely reasonable price tag.
The cold waters off of Hachinohe's coast are called Maeoki, and the blowfish caught in the waters are characterized by the soft pale color of their flesh that hides a richly deep flavor.
Every year from May to June the Hachinohe Maeoki Blowfish Festival is held. During the festival, different restaurants provide special course-menus in which you can enjoy the great flavor of blowfish prepared in different ways at affordable prices.
Due to the COVID-19 virus, the usual festival was canceled this year, but being the resilient people that they are, the people of Hachinohe found a new way to enjoy one of the culinary highlights of the year.
Starting from late May and lasting until late June or until supplies run out, six restaurants in the Hachinohe area are offering blowfish dinner sets to go, and a few are even offering delivery. Enjoying a luxurious meal such as this is usually a special occasion in itself, so being able to have top class blowfish in the comfort of your home is quite the treat.
Prices and details vary between restaurants, so please call or check their websites for more details. One drawback is that most of the restaurants require you to place your order two days in advance. But with such a unique and satisfying experience, it is well worth the wait.
Participating restaurants: Ginpa, Kongo, Tanen, Ito Wo Kashi, Ohana, Boteju
What to Do: Morning Yoga on the Tanesashi Coast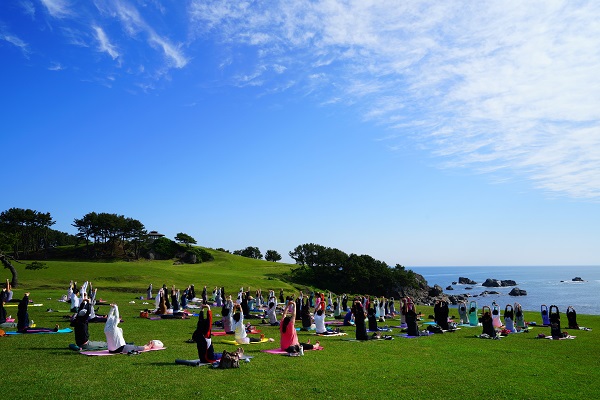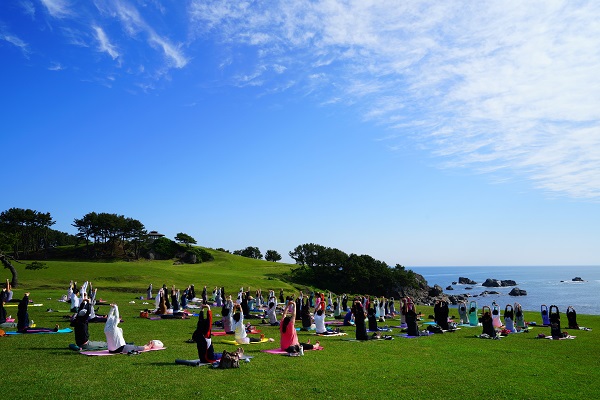 Although delayed due to COVID-19, morning yoga on the Tanesashi Coast is starting back up. From June 6 until September, every Saturday and on the 4th Sunday of the month, morning yoga sessions will be held on the Tanesashi Coast in front of the Information Center from 7:00 ~ 8:00 AM.
To take extra precautions against spreading the virus, the hosts of the morning yoga sessions have implemented a few changes. First, there will be two check-in booths so as not to crowd people trying to check-in. Second, appropriate spaces between each participant will be ensured, giving everyone adequate distance from each other. Rental yoga mats will still be available which will be cleaned thoroughly between each use, but participants are encouraged to bring their own. In the past, if the weather grew inclement or rained, the yoga session would be held inside, but this year it will be canceled instead.
Extra precautions and considerations will need to be taken by everyone joining this outdoor event, but with mindfulness, a yoga session on the beautiful green grass overlooking the dynamic Tanesashi coastline could be the perfect thing one needs to de-stress and center oneself after all the turmoil of this year.
For more information about Morning Yoga on the Tanesashi Coast, see here (Japanese).