Since long ago, the Hachinohe Area was well known throughout Japan for the warhorses it bred. This equine culture continues to have a significant influence in the area today. One example of this is the popular yawata-uma, a pair of horse figurines which are commonly found adorning everything from doorways to traffic build boards in Hachinohe. The yawata-uma were originally gifts sold in front of the Kushihiki Hachiman shrine. When visitors came to pray at the shrine these wood figurines would be taken away as toys and souvenirs. They were made by farmers during the offseason when they could not work in the fields.

Another cultural aspect that had and continues to have a profound influence on the everyday life of the people of this area is that of the konamon, or flour, culture. The Hachinohe area in the past frequently struggled to produce rice and instead had to rely on grains like wheat, millet, and buckwheat to survive. Over the centuries, the people of the Hachinohe area have created a culinary culture utilizing the flours of the grains, with the famous Nanbu senbei are being a perfect example.
The below itinerary serves as an example tour for anyone looking to explore the very roots of Hachinohe's culture.
Course Contents
Day 1 (Horses in Hachinohe & Beyond)
Hachinohe City
Hachinohe Station
Details:

Rent a Car
Drive 30 min
Gonohe Town
Restaurant Ogata
Estimated Time Required (ETR):

60 min

Details:

 Horse Meat Lunch
Horse meat has a long history in the Hachinohe area, and the town of Gonohe is particularly known for horse meat. The horse meat used in the Ogata restaurant comes from their farm war they take meticulous care of what they feed their horses. Horse meat is said to be low in both fat and calories, making it a healthy and delicious choice. The restaurant serves horse meat or 'sakura' hot pot, horse sashimi, horse yakiniku, hamburgers, and more on their extensive. The lunch sets, in particular, are delicious and a great deal.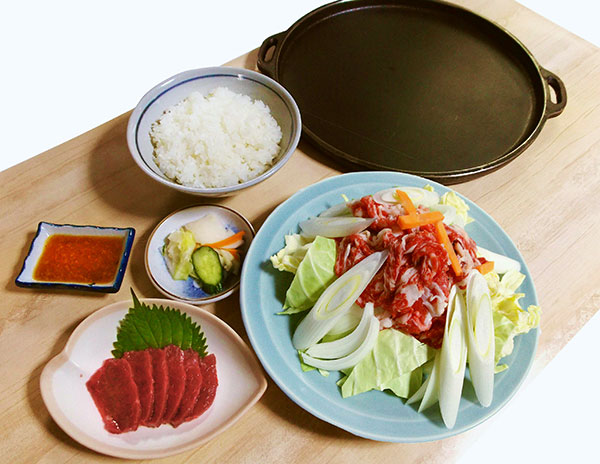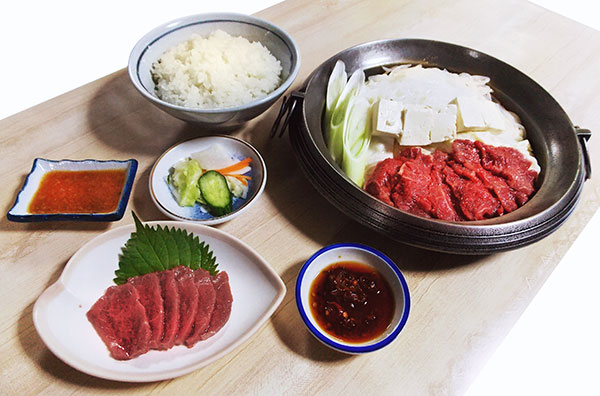 Drive 30 min
Hachinohe city
The Kushihiki Hachiman Shrine
ETR:

60 min

Details:

 Explore the Roots of Hachinohe's Equine Culture
Scattered about wherever one looks, the Yawata-uma are ever-present on the grounds of the ancient and grand Kushihiki Hachiman Shrine. Said to be the birthplace of the yawata-uma, the figurines were sold during shrine festivals and holidays as children's toys and souvenirs.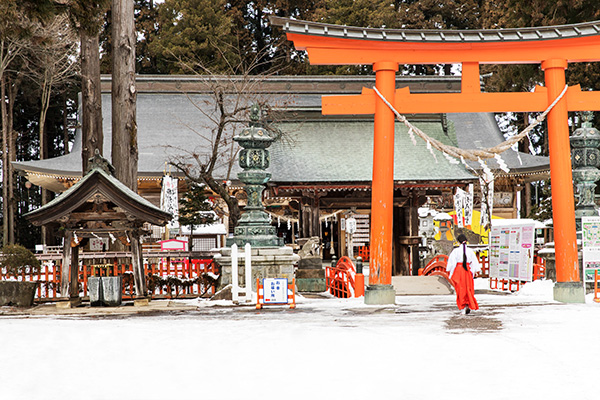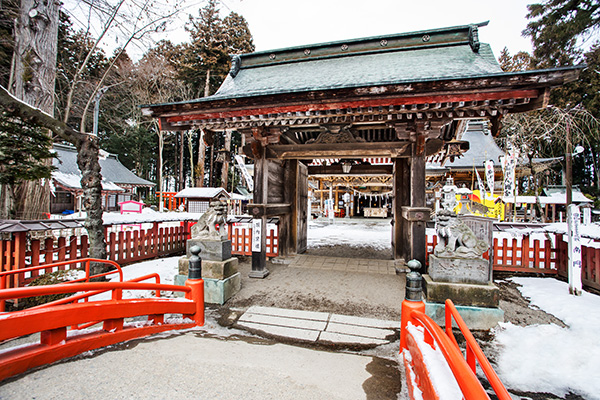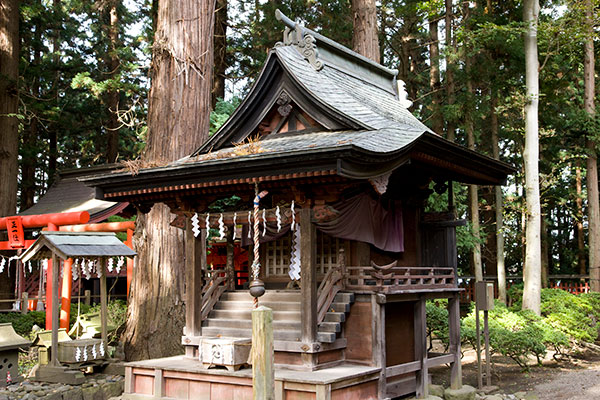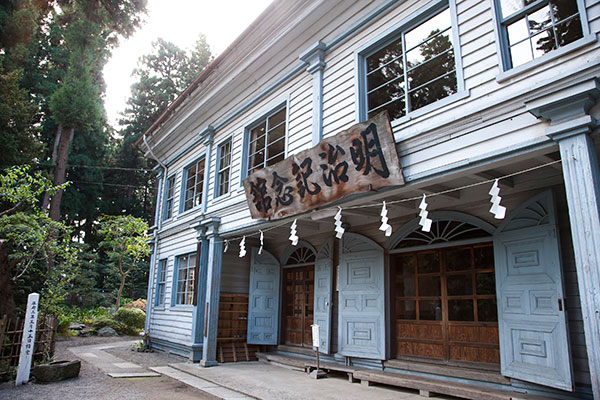 Drive 10 min
The Historic Nejo Site (Ne Castle
ETR:

90 min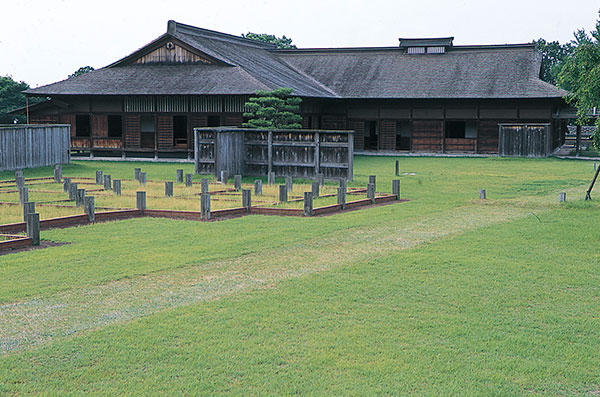 Chosen as one of Japan's Top 100 Castles, Nejo was designated as a National Historic Site in 1941. It was the main seat of the Nanbu Clan in Hachinohe for centuries. 
Drive 30 min
Hotel in Downtown Hachinohe
Details:

 Check-in
Walk
Eat Dinner at the Miroku Yokocho
Day 2 Exploring the Konamon (Flour) Culture of Hachinohe 
Hachinohe City
Leave Hotel
Drive 15 min
Senbei Café (Kamitate Senbei Shop)
ETR:

30 min

Details:

 Experience Northern Japan's Flour Culture
Besides the one month break taken during January, the Senbei Café is open every single day from 4 AM to 8 AM. The café serves Tenpo Senbei, which are also called mochi senbei, and differ from regular Nanbu senbei in that they are softer and springier. More akin to bread than crackers, these delicious, hand grilled treats are well worth the early rise.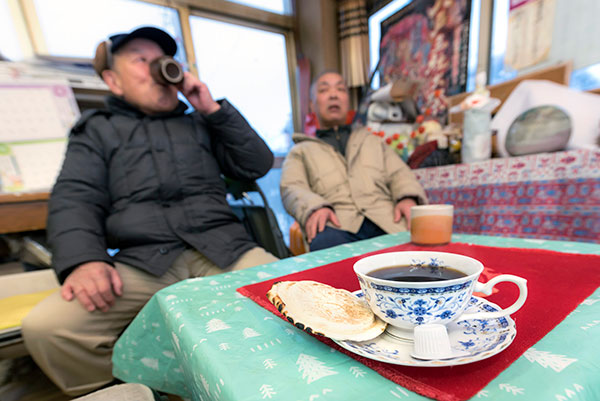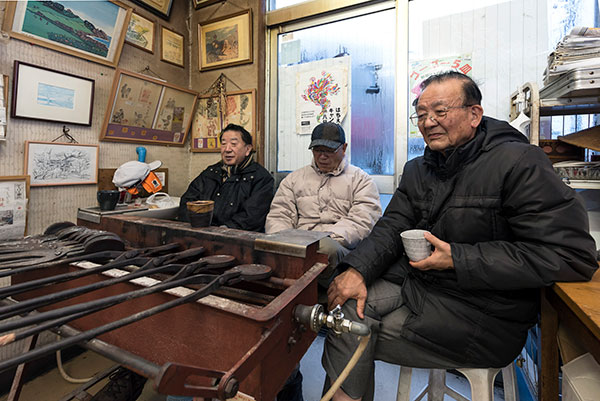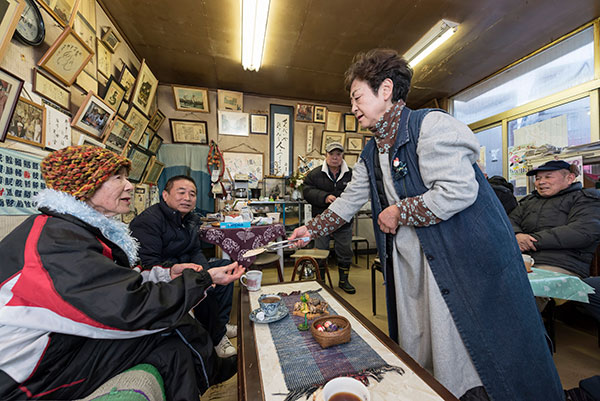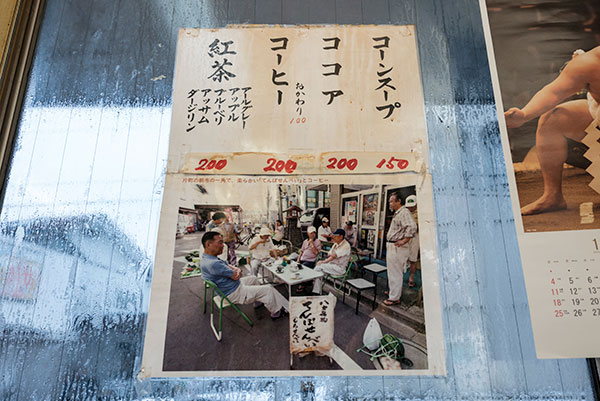 Drive 20 min
The Morning Market
ETR:

60 min

Details:

 The Mutsuminato Station Morning Market or the Sunday Morning Market, breakfast and walk
The Mutsuminato Station Morning Market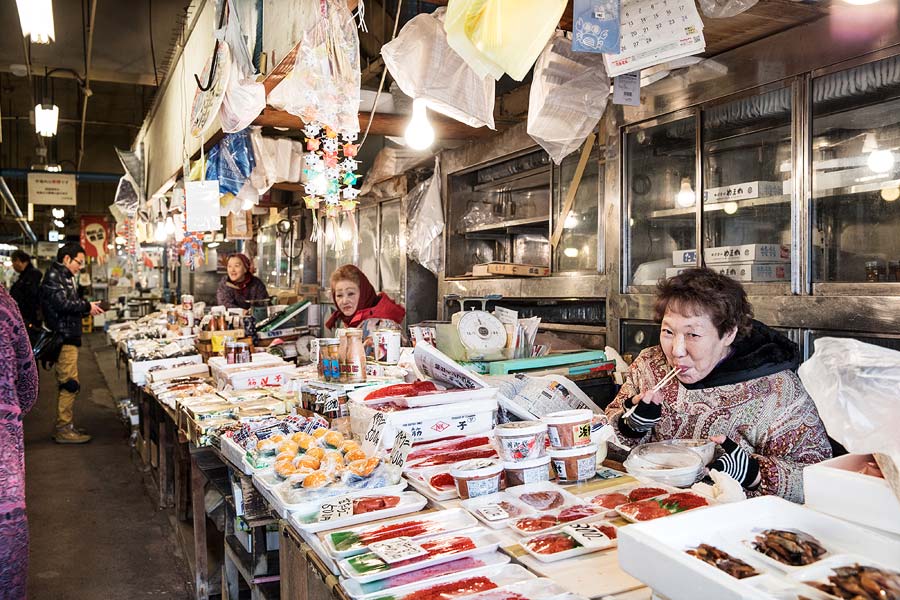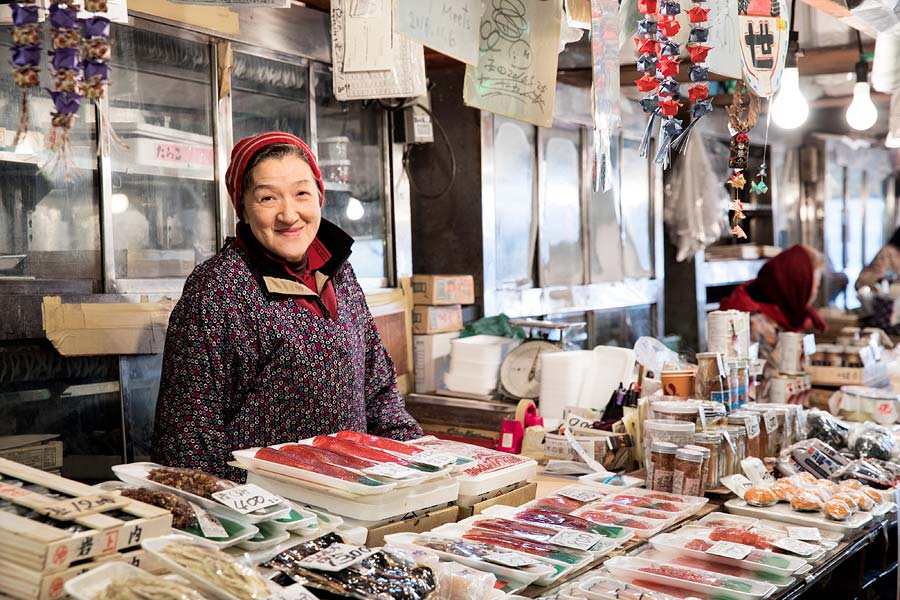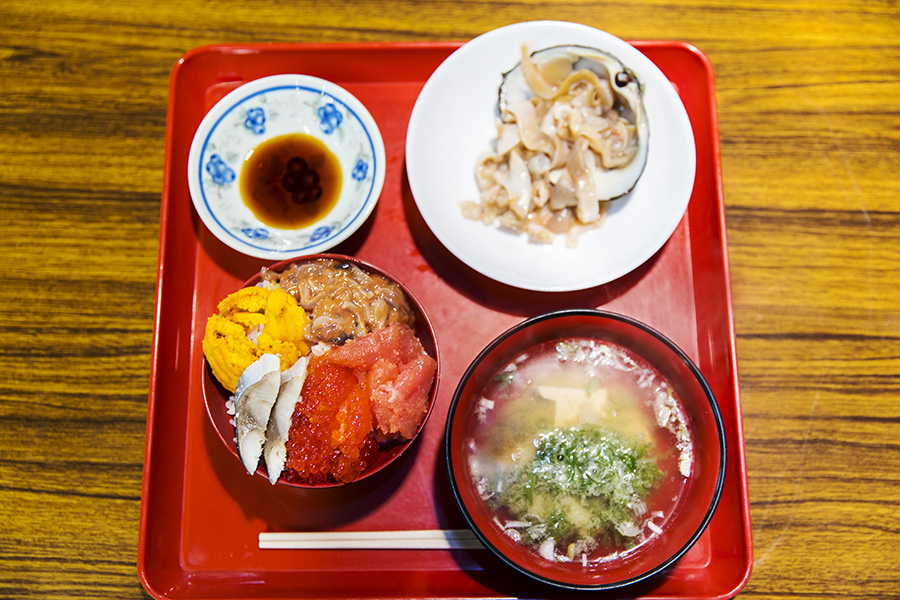 The Sunday Morning Market (at Tatehana Wharf) only takes place on Sunday and is Japan's biggest. Around 800 meters in length, with over 300 stalls participating, this market is full of traditional and seasonal food from the Hachinohe Area (as well as some great international food as well)! Come early and hungry!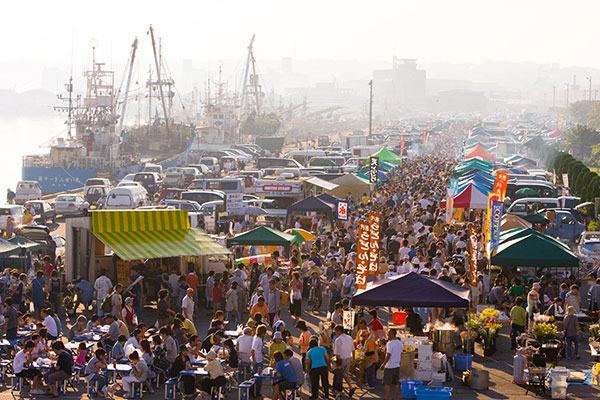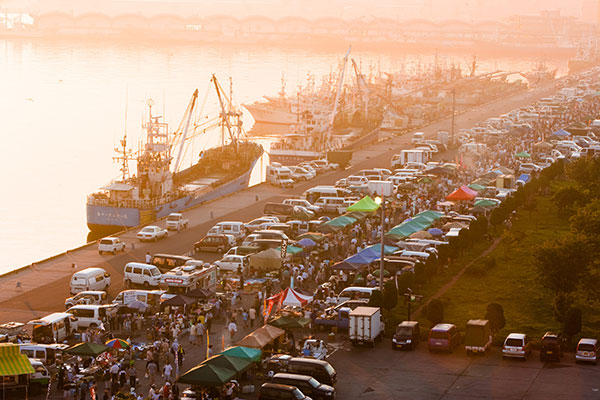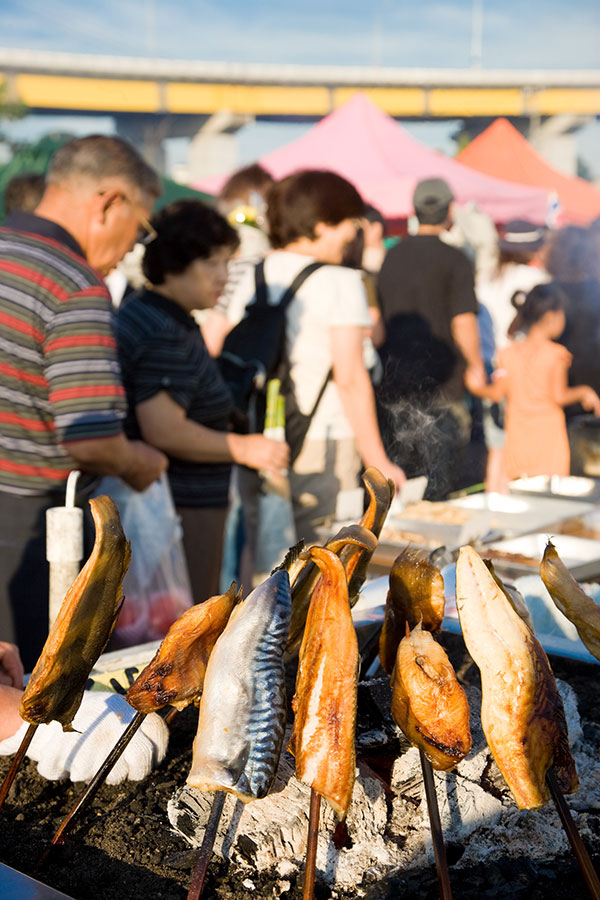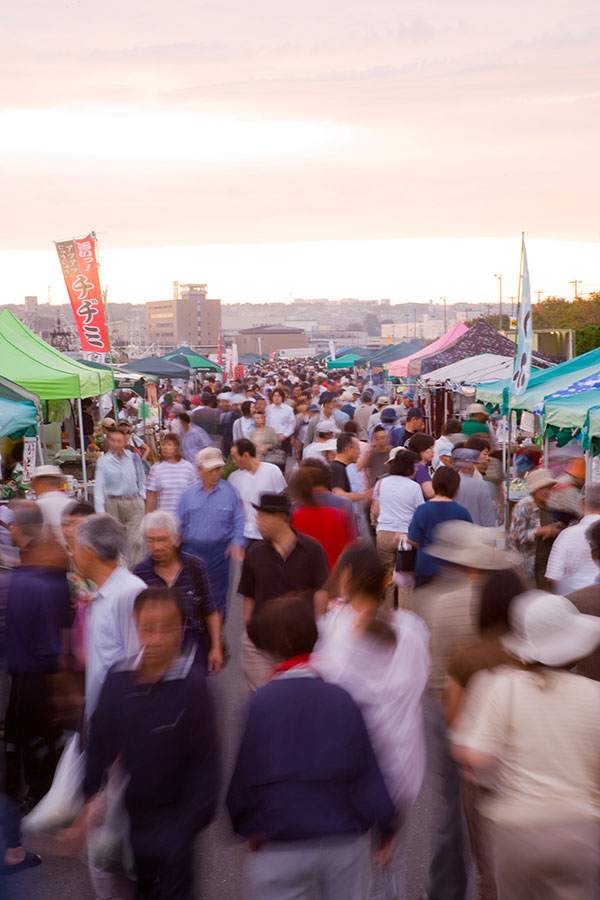 Drive 90 min
Takko Town
Tapukopu Village
ETR:

60 mins

Details:

 Making your own Nanbu Senbei
The Tapukopu Village is an area composed of several centaury old farmhouses that were gathered together, renovated, and turned into a community activity space. In one of these old farmhouses, you can try your hand at making your very own mochi-senbei, or a soft version of the Nanbu Senbei. After picking your topics and hand grilling your Nanbu senbei,  you get to eat it!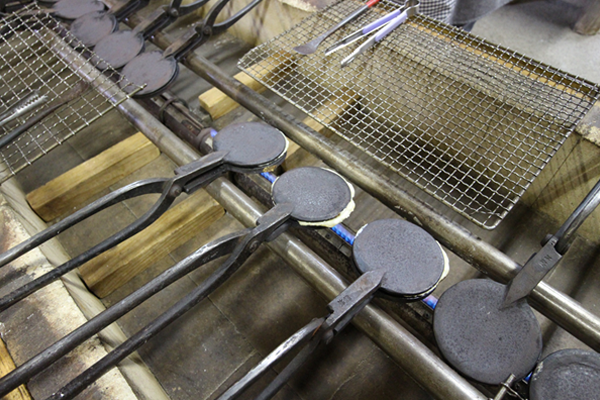 Drive 15 min
Takko Town's Garlic Center
Time Required:

60 mins

Details:

 Lunch
The restaurant inside the garlic center is one of the places you can eat Takko's famous "Garlic Steak & Rice". The facility also has a dazzling array of garlic related products, a small exhibit room about garlic, and is highly recommended to anyone who is a fan of garlic.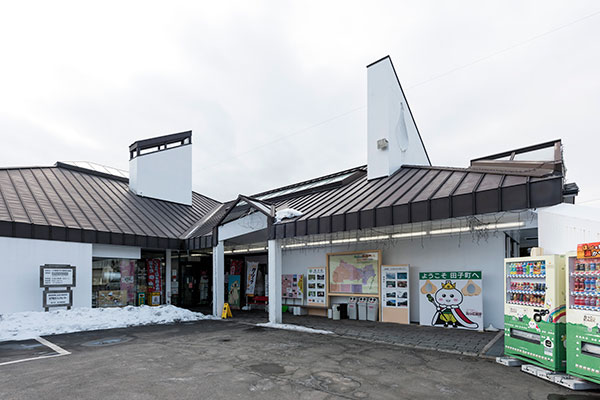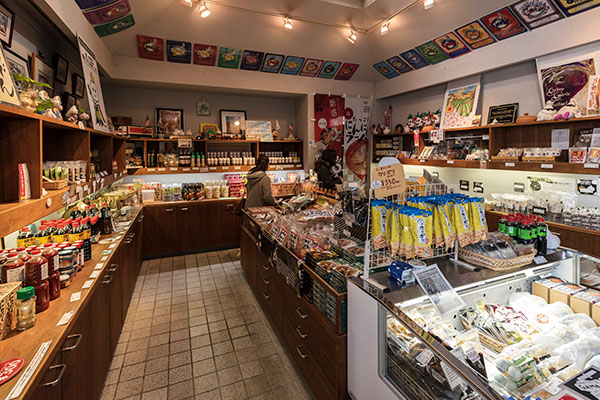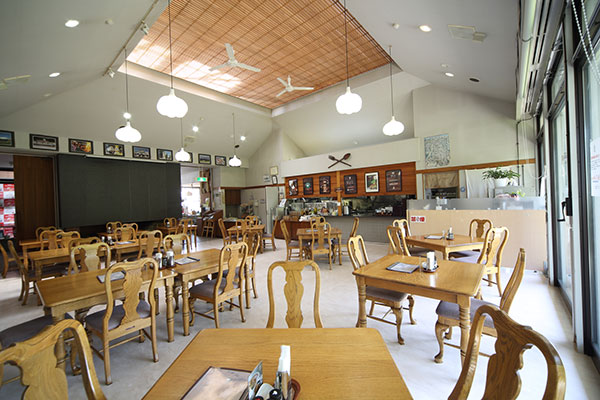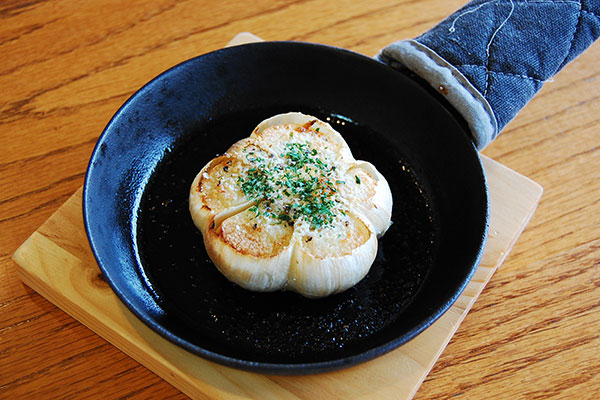 Drive 20 min
Sannohe
The Sannohe Roadside Station and Sansun Market
ETR:

30 mins

Details:

 Experience Northern Japan's Flour Culture (senbei, kushimochi, kinkamochi, etc)
The Sannohe Roadside Station also offers an abundance of vegetables and fruits that are locally grown and deliciously fresh. The store also sells a variety of traditional konamon foods from the area, such as hittsumi and kushimochi both of which are made from wheat flour.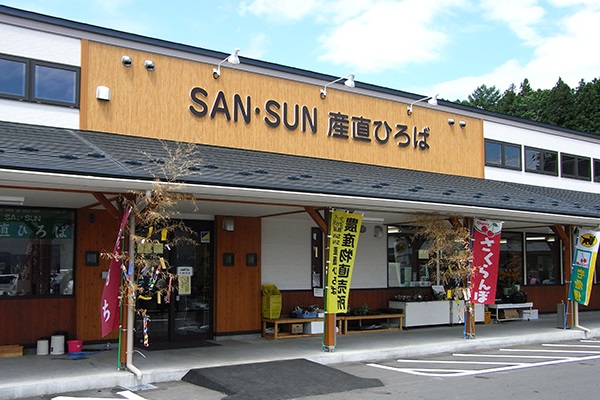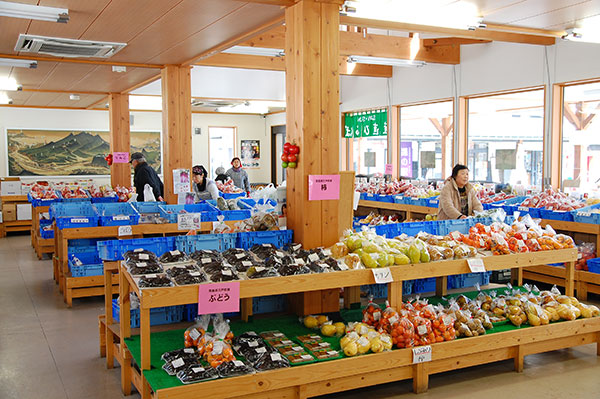 Drive 50 min
Hachinohe City
The Hasshoku Center
ETR:

60 min

Details:

Souvenir & Gift Shopping
The main attraction of the Hasshoku Center is the fish market where visitors can see the enormous variety of fish caught in and around the Hachinohe area. But with 60 stalls and stores in total, there is so much at the center besides fish. Dry goods, vegetables, fruits, meat, and local sake the food and drink available is endless. The center is also home to a large selection of souvenir stores so it is a great place to pick up some last-minute gifts.