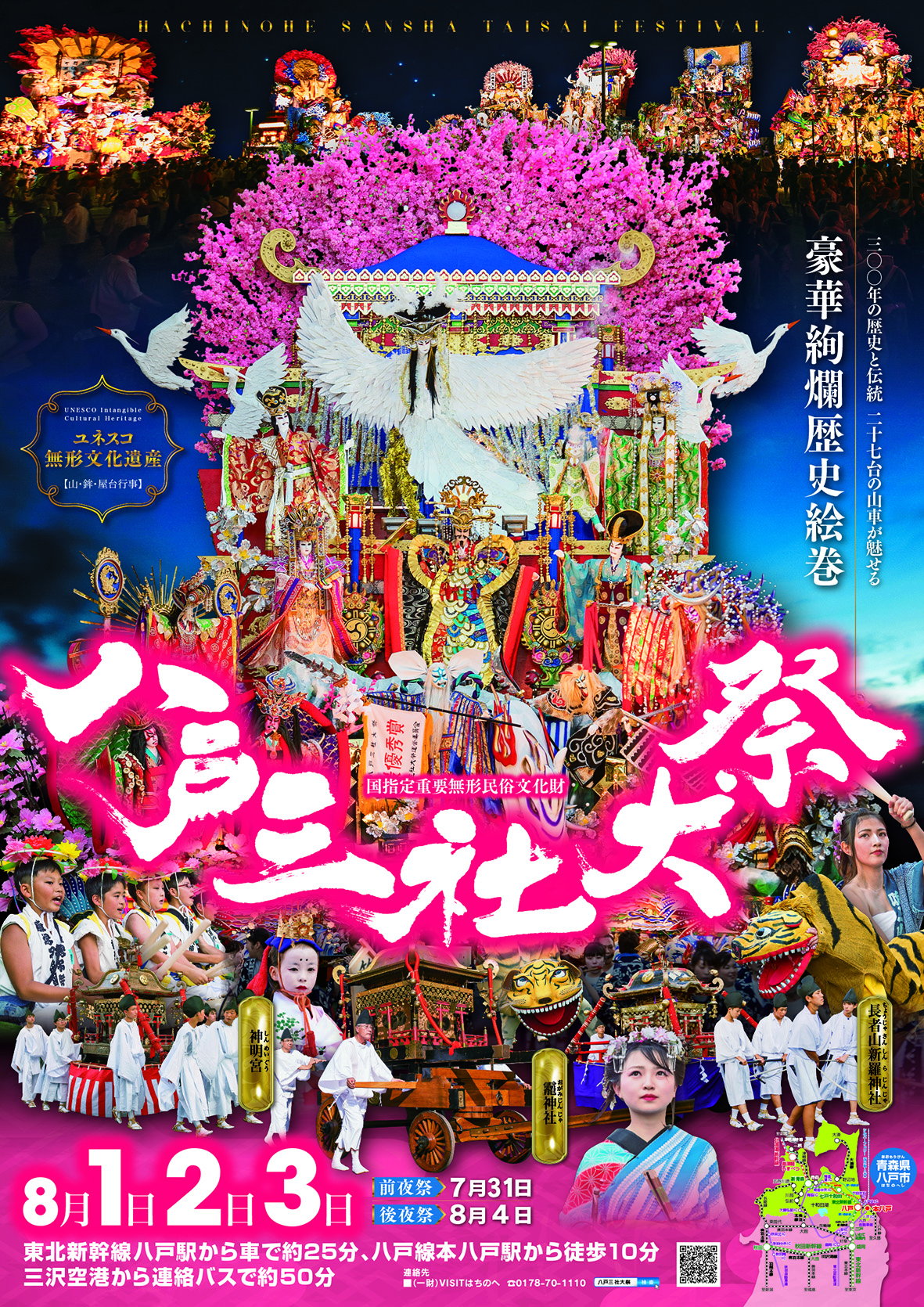 The Hachinohe Sansha Taisai (Three Shrine Festival) is held every year from July 31 through August 4, regardless of the days of the week.
Inquiries about Paid Viewing Seats for the festival, please contact
VISIT Hachinohe(TEL 0178-70-1110)
Hotel Availability during the Hachinohe Sansha Taisai Period
Travel & Lodging
Staying in the downtown Hachinohe or Honpachi area is the easiest and most convenient way to enjoy the festival!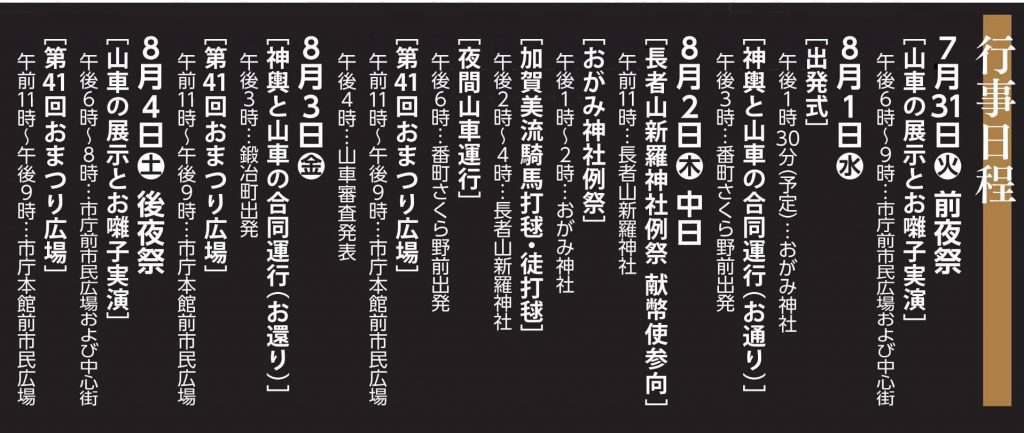 July 31: Eve festival / August 4: Last night festival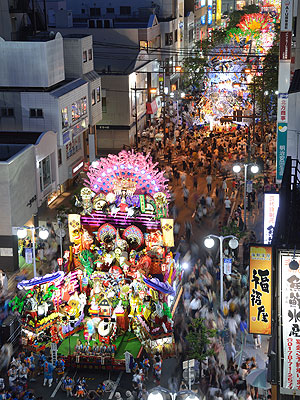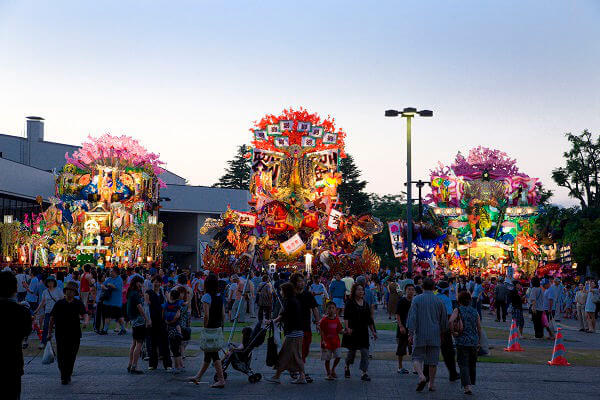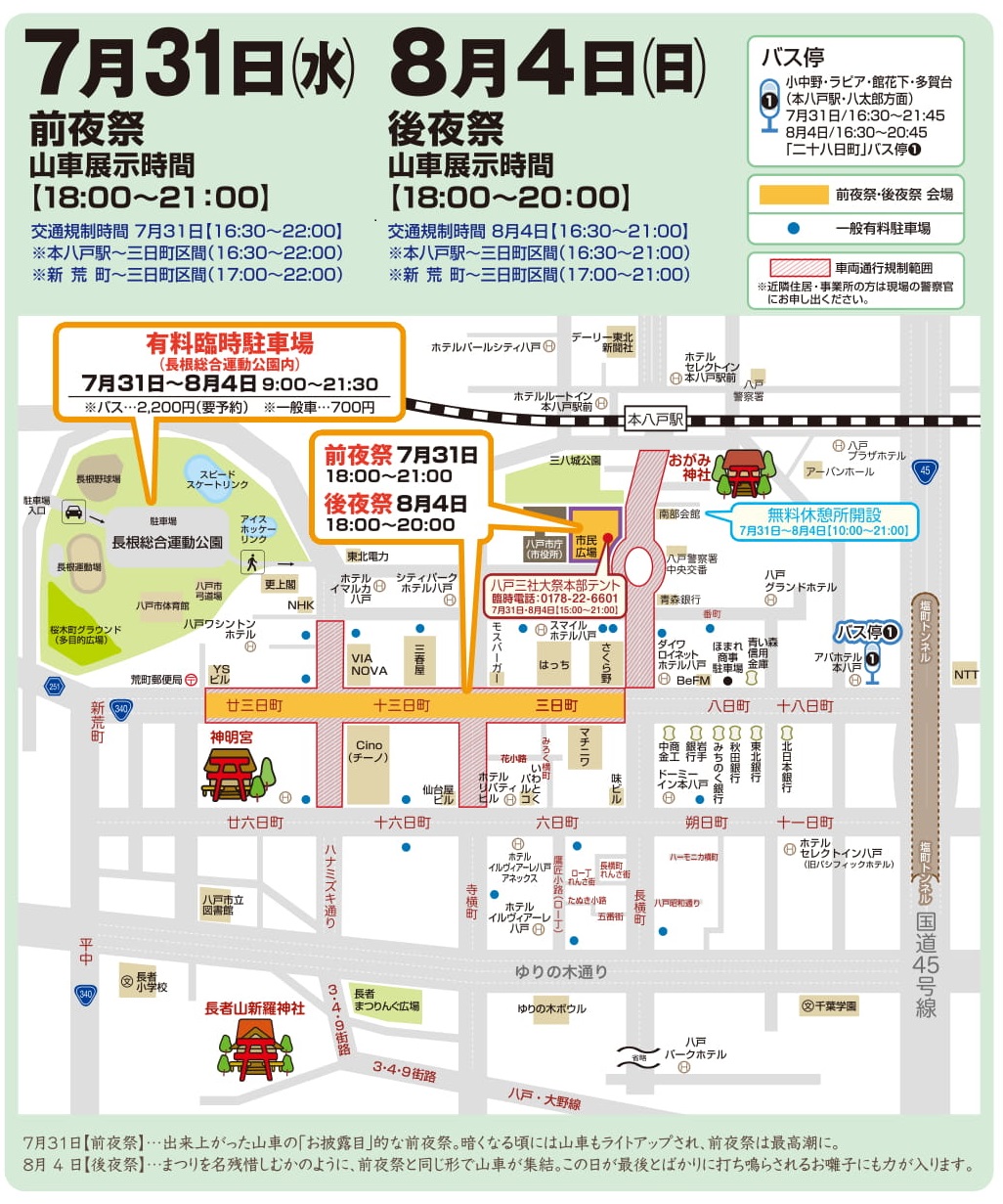 【Festival Eve】July 31 2019
    18:00~21:00
【Last Night Festival】August 4, 2019
    18:00~20:00
Downtown Hachinohe・八戸市庁前広場
【July 31: Eve festival / August 4: Last night festival】
At the evening festival before the first day, and the last night festival on the final day, illuminated floats are displayed in the city center. The glittering floats and traditional music competitions help create an energetic mood. At the evening festival on the 31st, the excitement reaches a climax, electrifying the hot summer night with anticipation. This fantastic sight has registered as one of Japan's "Night view assets".
August 1, 2019 Otori / August 3, 2019 Okaeri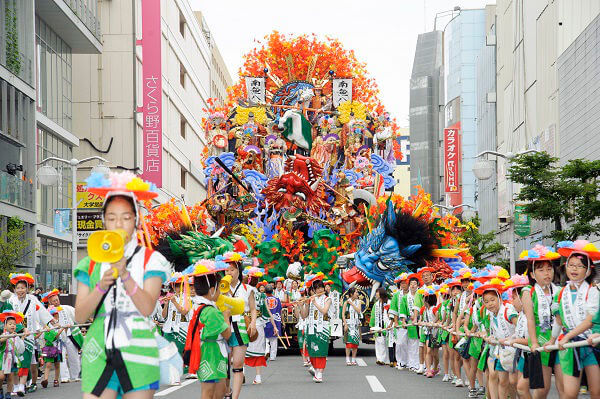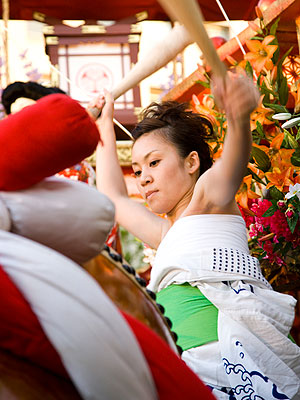 【Otori】 August 1, 2019 15:00~
【Okaeri】August 3, 2019 15:00~
Downtown Hachinohe
【How to Enjoy the Otori and Okaeri Days of the Festival】
Through the modern departure (otori) and return (okaeri) parades, the gorgeous floats and portable shrine parade combine to create a real life historical picture scroll which show the origins of the festival as a way to pray for good harvest and express gratitude.
In the three shrine parade, a diverse range of processions and performances are on view, including the shrine maiden (miko) procession, the warrior (musha) procession, the brisk tooth-chattering of the lion masks from the Horyo kagura, and the tiger dance which delights spectators with its humorous movements. The highlight of the parade is definitely the 27 amazing floats. The large floats, which can reach 8m in width, 11m in length and 10m in height, feature multiple mechanical devices which can spread the full width of the road, and when they cause the main figures to move about, the crowds shout with excitement. (Photo of procession / Photo of floats)
August 2 (Nakabi, or the Middle Day)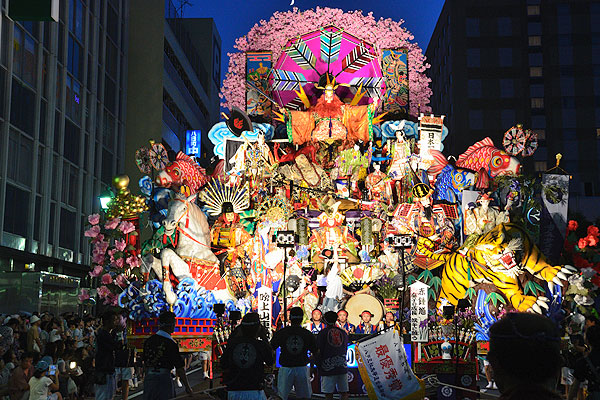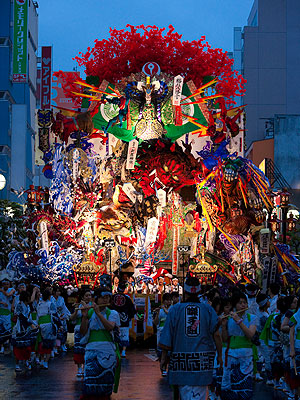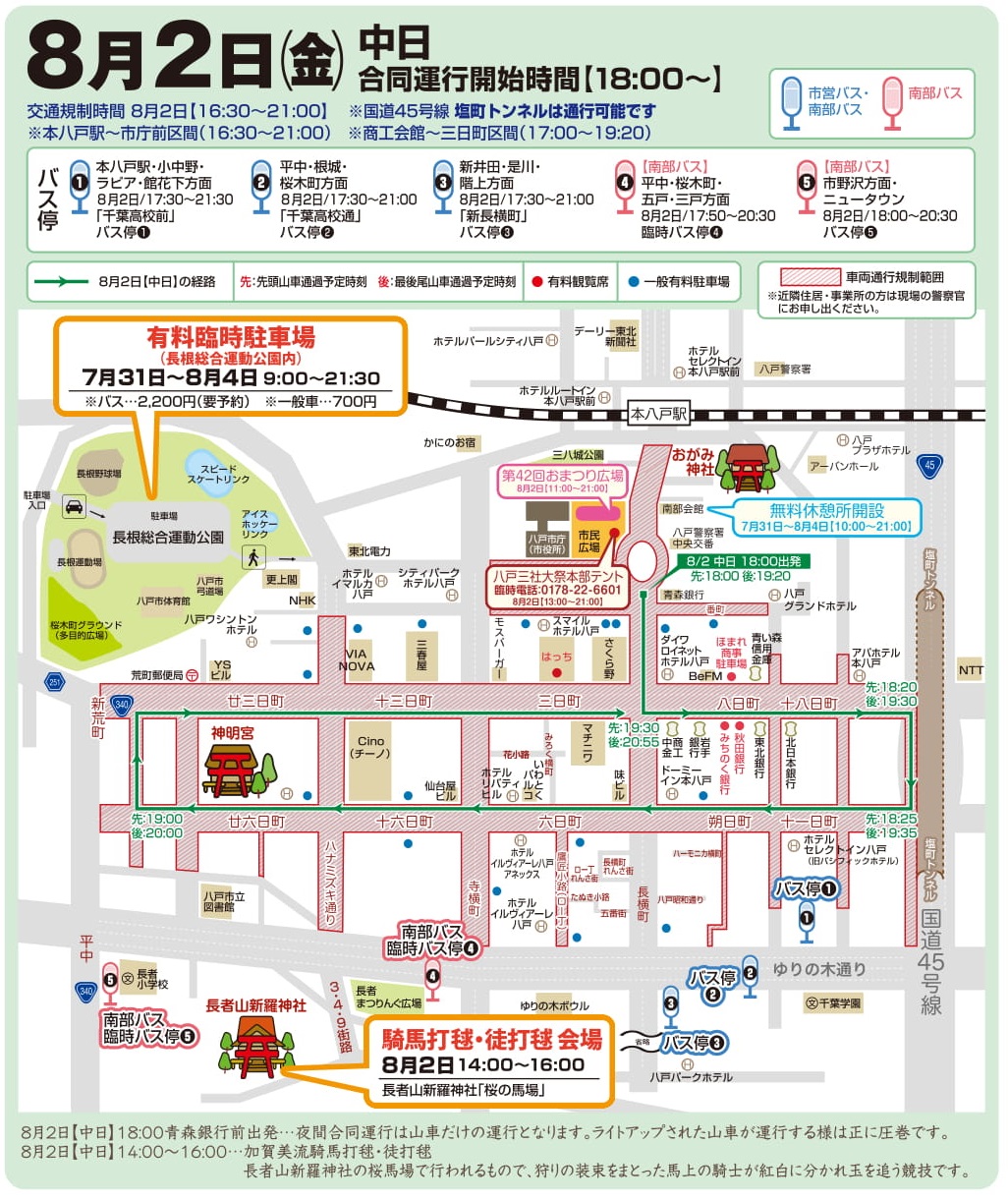 【Middle Day】August 2, 2019 18:00~
Downtown Hachinohe
Kagami-style kiba dakyu (Japanese polo) which was started in 1827 at Chojasan Shinra Shrine is played in the refined traditional style.
In addition, in the evening illuminated floats are paraded through the city center.
Furthermore a stage is erected in front of the city hall of Hachinohe, and the winners for the festival floats are announced. Afterwards different stage performances and live music are performed.(August 2, from 15:30~, 8/2 15:30~)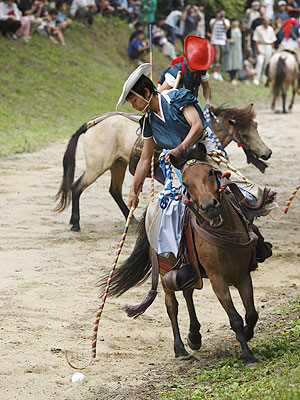 ---