Thanks to a great collaboration between the Hachinohe Hama-Relation Project, Hachinohe City, and the East Japan Railway Company Morioka Branch, Hachinohe's famous bouillabaisse is now available in canned form!  The wonderful and rich seafood soup made with fresh seafood that Hachinohe is so well-known for is now ready to easily be taken home and enjoyed no matter where.  
The soup was made to be as close to the taste of the Hachinohe bouillabaisse enjoyed during the yearly Hachinohe bouillabaisse festival. It uses both mackerel and cod from the port of Hachinohe as well as shrimp, vegetables, herbs, and spices for the most delicious tasting and richest bouillabaisse. 
Heating it up creates a delicious bouillabaisse soup ready for you to enjoy. For an extra special treat try adding in extra seafood of your own choosing, or even using the soup as a base for an amazing risotto or pasta sauce!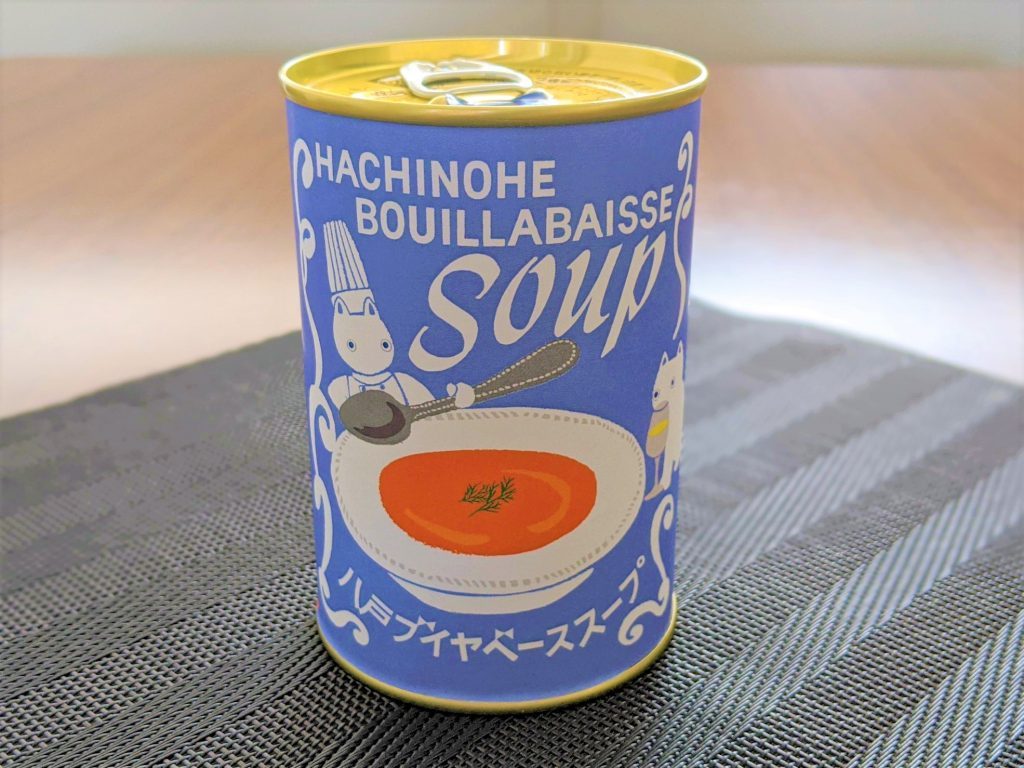 Product Information
Product Name:

Hachinohe Bouillabaisse Canned Soup

 

Price:

900 yen (before tax)

Product Maker:

The Hachinohe Hama-Relation Project

Container Amount: 

415g

Where to Buy: 

Hachinohe:the YouTree Building, other souvenir shops in Hachinohe
East JR: Gurutto-Yu Aomori Station,  Bimisankai in the Shin-Aomori Station, Gurutto-Yu Hachinohe Station, Tohoku Meguri Iro to Iro (Morioka Station Building, Fezan Store)