Sunday Only: The Morning Market at Tatehana Wharf
Every Sunday, from before daybreak until around 9 AM, the Tatehana Wharf comes alive with bustling activity. In a massive lot that is desolate at any other time, over 300 vendors come to set up shop. Soon Japan's biggest morning market is formed, one that reaches over 800 meters.
The market is visited by tens of thousands of people every Sunday, and it is one of the biggest points of pride for the people of the entire Hachinohe Area. It is a hub of activity, visited by both visitors and locals alike, and during public holidays the market can reach to point of chaos. With so much hustle and bustle, it is one of the hottest spots in Hachinohe and an absolute must-visit on any trip to the area.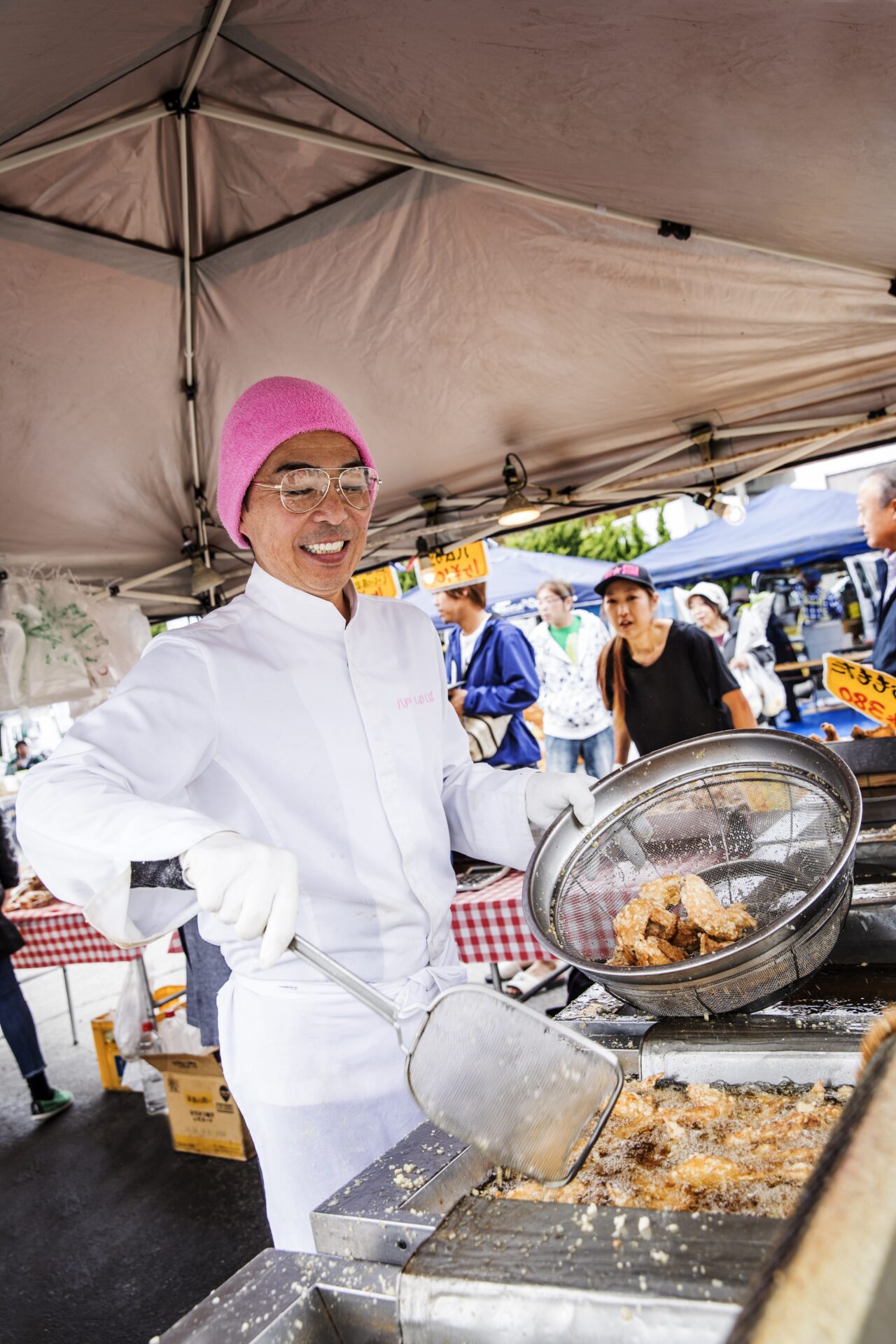 Look No Further 
Whatever you are looking for, you will likely find it here – the market sells practically everything: seafood (both fresh and dried), vegetables, fruits, flowers, as well as a variety of ready-to-eat dishes. But it doesn't stop there, there are coffee vendors, stalls selling pastries & baked goods, people selling knives, antiques, sewing machines, and much more. (There have even been cases of cars being sold!)
The market is more than just a market, it is a place many local people come to socialize. Often there is live music playing, and many people have breakfast and coffee with their friends and families after they finish shopping.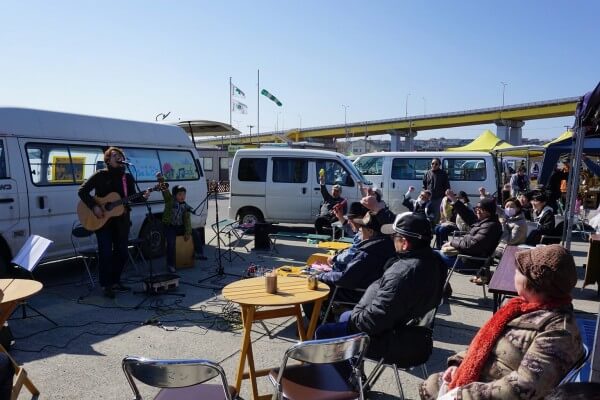 A Bizzare Mascot Loved by Locals 
「Ika Don」 
The Hachinohe Area can be an interesting place, and in some cases its unusual atmosphere borders on just strange. Visitors will need to look no further for evidence of this than the Morning Market's unofficial mascot. Well, technically it is a family of unofficial mascots. The Ika Don is a character that suddenly appeared at the morning market one day, and is a man dressed as an anthropomorphic squid wearing Japanese traditional clothes. Since his initial appearance, his family has seemed to expand and he can now occasionally be seen with his wife (Mrs. Ika Don) and daughter (Ms. Ika Don). These bizarre additions to the market haven't thrown the people of Hachinohe for a second. Conversely, they have been well received and are now seen as fixtures of the market.
Those lucky enough to see one of the family members are usually given a piece of candy and, in the true Japanese way, an ika don business card featuring the ika don hot-line.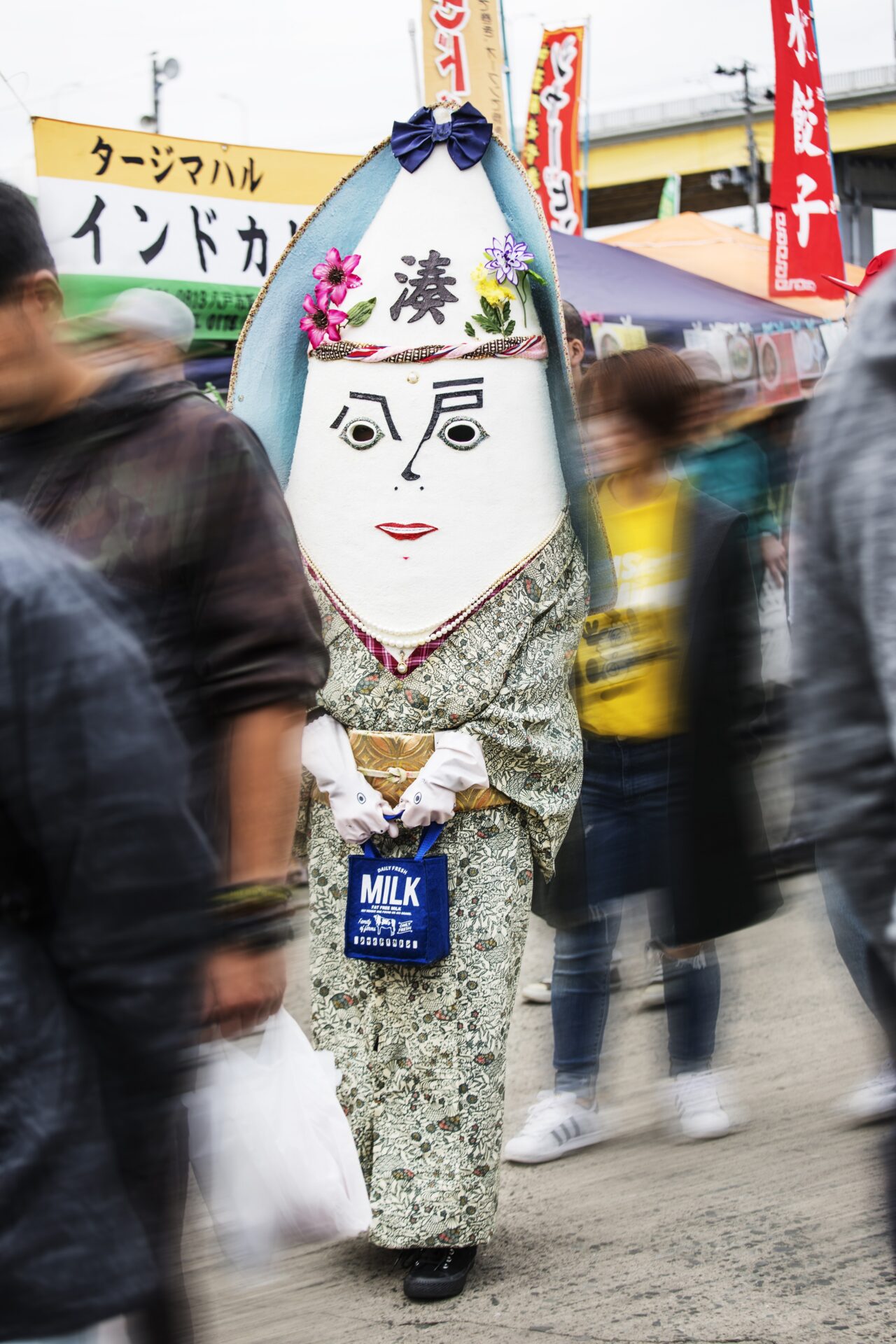 Tips to Get the Most out of the Sunday Morning Market

●Take about an hour to slowly walk around the whole market. Enjoy looking at the fresh produced, still hot pastries and bread, and see which stalls are popular enough to have long  lines. Every once and awhile a stall will have a new item that will surprise and shock the most hardened market goers. 
●One of the big draws of the Sunday Morning Market is the variety of the food available. Try everything and anything what looks interesting. Walk and eat (a custom usually frowned upon in Japan but totally ok at the market) or pull up a chair to a picnic table and enjoy coffee while chatting. Be careful you don't get too distracted by all the food options and run out of time though!
●Visitors can arrange for the posting and shipping of items at the main information tent for the morning market. So if you want to send fresh produce or even seafood as a gift to someone, you can!
● The parking lot at the market tends to be quite busy. Use the ISABA Bus (a 100 yen bus that connects the morning market to downtown) or take the JR train to the Mutsuminato Station and walk to the market to avoid the crowded parking lot.
» About the Sunday Morning Market Loop Bus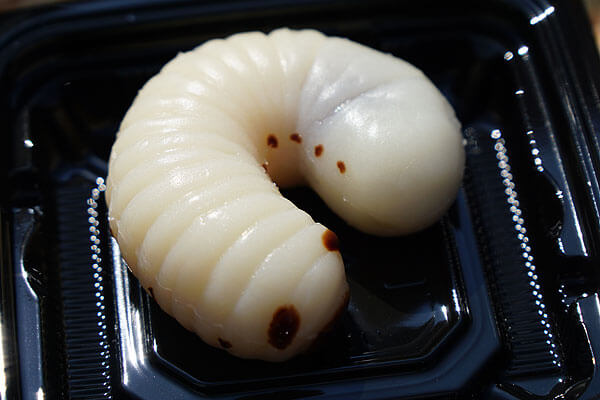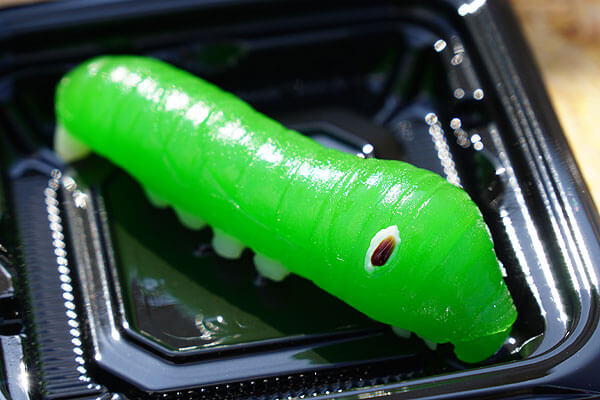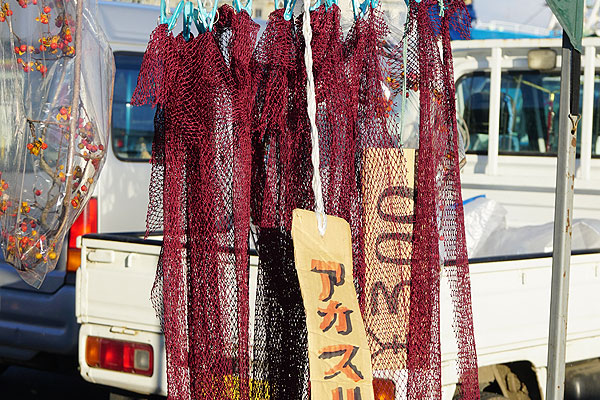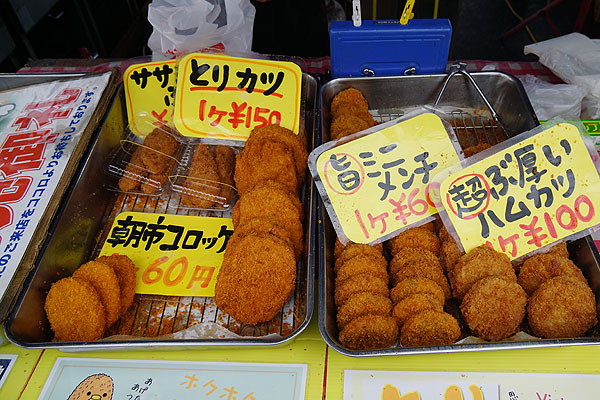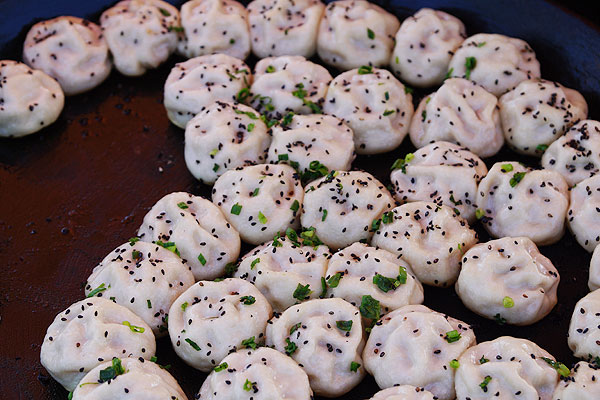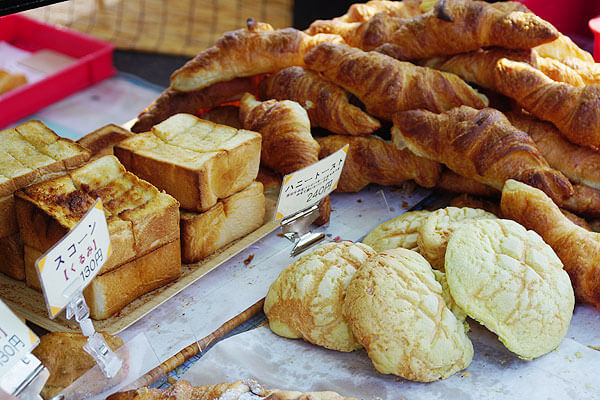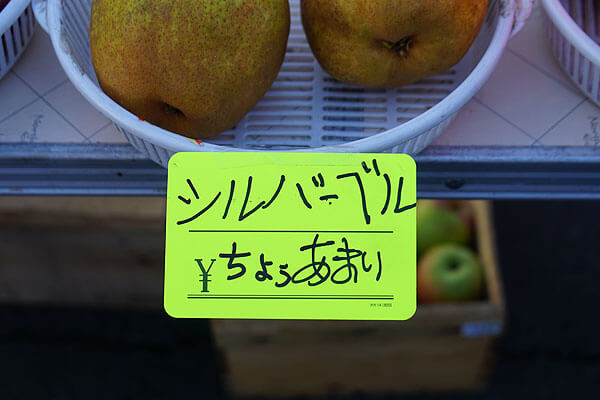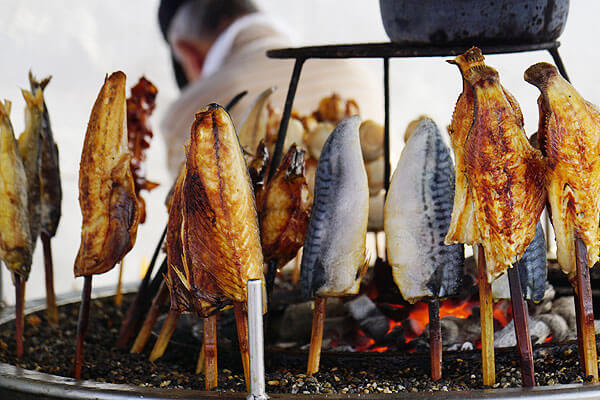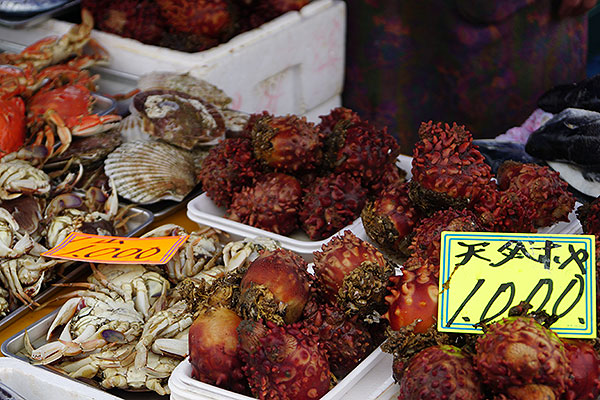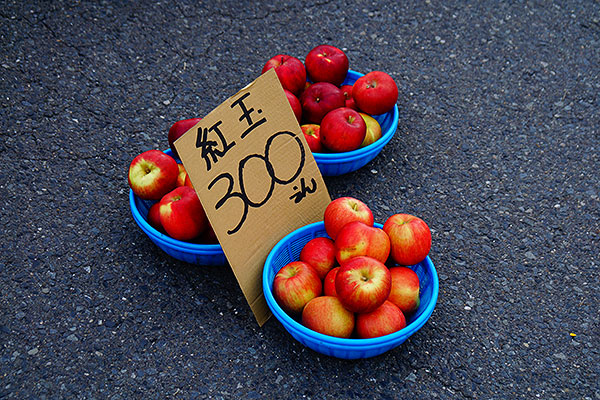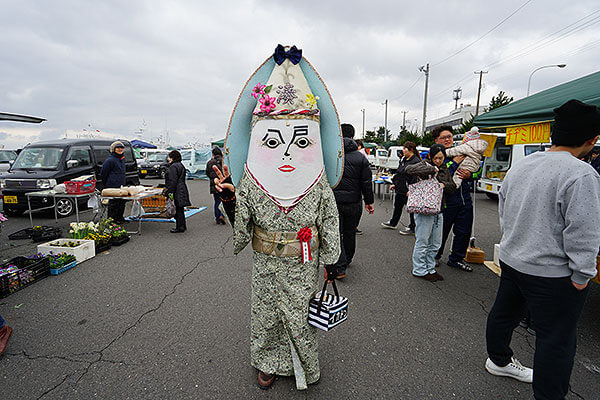 abroad in Japan
Information
The public restrooms will be open for use from March 16, 2019.
  ※The Isaba bus is a loop bus that links downtown Hachinohe and the Sunday Morning Market at Tatehana Wharf. The first bus departs at 5:55 AM but usually extremely crowded. We recommend catching the second bus (leaving at 6:05) because it tends to be less crowded.
Address:

3 Chome Shinminato, Hachinohe, Aomori




Contact:

TEL:080-5734-3251 (The Tatehana Morning Market Association Home Office)
Email:info@minatonichiyouasaichikai.com

Opening Period:

Every Sunday from Daybreak to around 9 AM March 14 ~ December 30 
& Extra Special Morning Markets will be held on the following days:
May 3 (Mon)
May 9 (Sun)
Jul 22 (Thu) 
Aug 12 (Thu)
Aug 13 (Fri)
Oct 11 (Mon) 
Nov 3 (Wed)
Dec 30 (Thu) 

Access:

◎By car: 20 minutes from Hachinohe Expressway, Hachinohe IC, 25 minutes from JR Hachinohe Station, 10 minutes from downtown Hachinohe
◎By train: 10-minute walk from JR Hachinohe Line Mutsuminato Station
      (DT= Departure Time  AT= Arrival Time) 
 ・Hachinohe (DT) 5:33 →Hon-Hachinohe (DT) 5:41 →Mutsuminato (AT) 5:47
 ・Hachinohe (DT) 7:08 →Hon-Hachinohe (DT) 7:17 →Mutsuminato (AT) 7:24
 ・Hachinohe (DT) 7:17 →Hon-Hachinohe (DT) 7:26 →Mutsuminato (AT) 7:33
 ・Hachinohe (DT) 7:52 →Hon-Hachinohe (DT) 8:01 →Mutsuminato (AT) 8:08

◎By bus: Isaba Sunday Morning Market Loop Bus – "Tatehana-Gyoko-Mae" bus stop
» For more information on the ISABA Sunday Morning Market Loop Buss and Time Tables click here



Walking the route to the Sunday Morning Market at Tatehana Wharf from the Mutsuminato Station

Returning to Downtown & Hachinohe Station by Bus & Train  

(DT= Departure Time, AT= Arrival Time) 

The ISABA 100 yen Bus (departs from the Tatehana Gyoko Mae Stop)
 ・Tatehana Gyoko Mae (DT) 7:23 →Downtown (Muika Machi)  (AT) 7:40
 ・Tatehana Gyoko Mae (DT) 8:03 →Downtown (Muika Machi)  (AT) 8:20

You can also take a regular bus back to the Downtown Area
For the F1 Bus
 ・Tatehana Gyoko Mae Stop (DT) 7:25 →Downtown (Muika Machi) (AT) 7:40
 ・Tatehana Gyoko Mae Stop (DT) 7:50 →Downtown (Muika Machi) (AT) 8:05
For the N61 Bus
 ・Tatehana Gyoko Mae Stop (DT) 8:45 →Downtown (Muika Machi) (AT) 9:00 
    ・Tatehana Gyoko Mae Stop (DT) 9:25 →Downtown (Muika Machi)  (AT) 9:40
  (Adults  200 yen, Children 100 yen)
 ※The stops for the ISABA 100 bus and the regular buses are on opposite sides of the road

Returning by JR Train (Departing from the Mutsuminato Station)
  ・(DT) 8:08 → (AT) 8:16 Hon-Hachinohe → (AT) 8:25 Hachinohe 
  ・(DT) 8:39 →(AT) 8:46 Hon-Hachinohe →(AT) 8:55 Hachinohe
  ・(DT) 9:25 →(AT) 9:32 Hon-Hachinohe →(AT) 9:41 Hachinohe<

Parking

Available (Around 500 Spaces)

Restrooms

Access to public restrooms available from March to December Temporary Restrooms (porta-potties) are also available during the duration of the Morning Market Period (From around 4 AM to 9 PM)

Links
Map of the Sunday Morning Market
This map is a convenient guide to the Morning Market at Tatehana Wharf and also makes for a great souvenir! It costs 100 yen and is available at the Market's information tent or the Hachinohe Morning Market online shop. Mutsuminato Station Morning Market (open on weekdays and during winter)