Make a Day of It with Two of Japan's Best Museums
Aomori may be best known for its apples and seafood, but its rich natural environment also nurtures a great love for the arts and culture. In addition to World Heritage sites, national parks, and one of the largest collections of Jomon ruins in Japan, Aomori is also home to some of the best contemporary art museums in the country, namely the newly opened Hachinohe Art Museum and nearby Towada Art Center. A visit to these two museums is the perfect way to spend the day for any art lover on the move in Aomori.
Hachinohe's Affinity for Art & Culture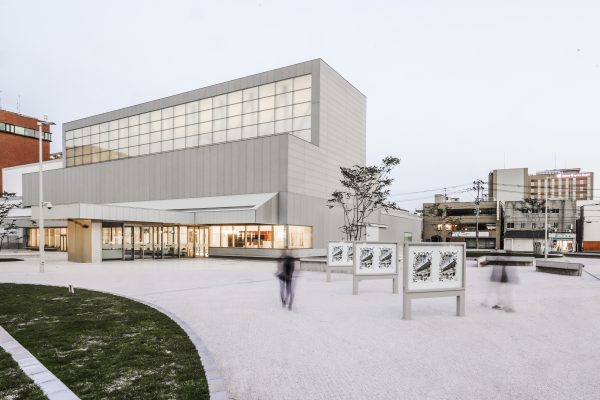 The Hachinohe Art Museum opened its doors in November 2021 as the newest addition to a consortium of the five largest art museums in the prefecture. Together with the Towada Art Center, the Hachinohe Art Museum represents a new approach to contemporary art, engaging the community in their efforts while presenting exhibitions and amassing collections of today's leading contemporary artists. "In Hachinohe, Aomori…culture has been cultivated around the knowledge necessary for survival in a tough natural environment," writes Yumi Yoshikawa, Culture Creation Director at Hachinohe Portal Museum "hacchi" in Hachinohe. Gift, Gift, the inaugural exhibition at the Hachinohe Art Museum, reflects the area's connection to the environment and traditions that have formed out of survival.
A central theme of the exhibition is the Hachinohe Sansha Taisai Festival, the region's foremost festivity, which originated in 1721 in a time of drought and famine after the prayers for better weather and a bountiful harvest by Hachinohe's wealthy and powerful were answered. As a sign of their gratitude, they paraded portable mikoshi shrines through the town. Eventually, doll-clad floats made by the townspeople joined the parade, transforming into elaborate works of art. Nearly three hundred years later, in 2011, nature dealt another devastating blow with the strongest earthquake and tsunami in Japan's recorded history. But Hachinohe is resilient, bouncing back in an astounding recovery that has seen a revival of arts and culture.
Brand-New Museum Brings Community to Downtown Hachinohe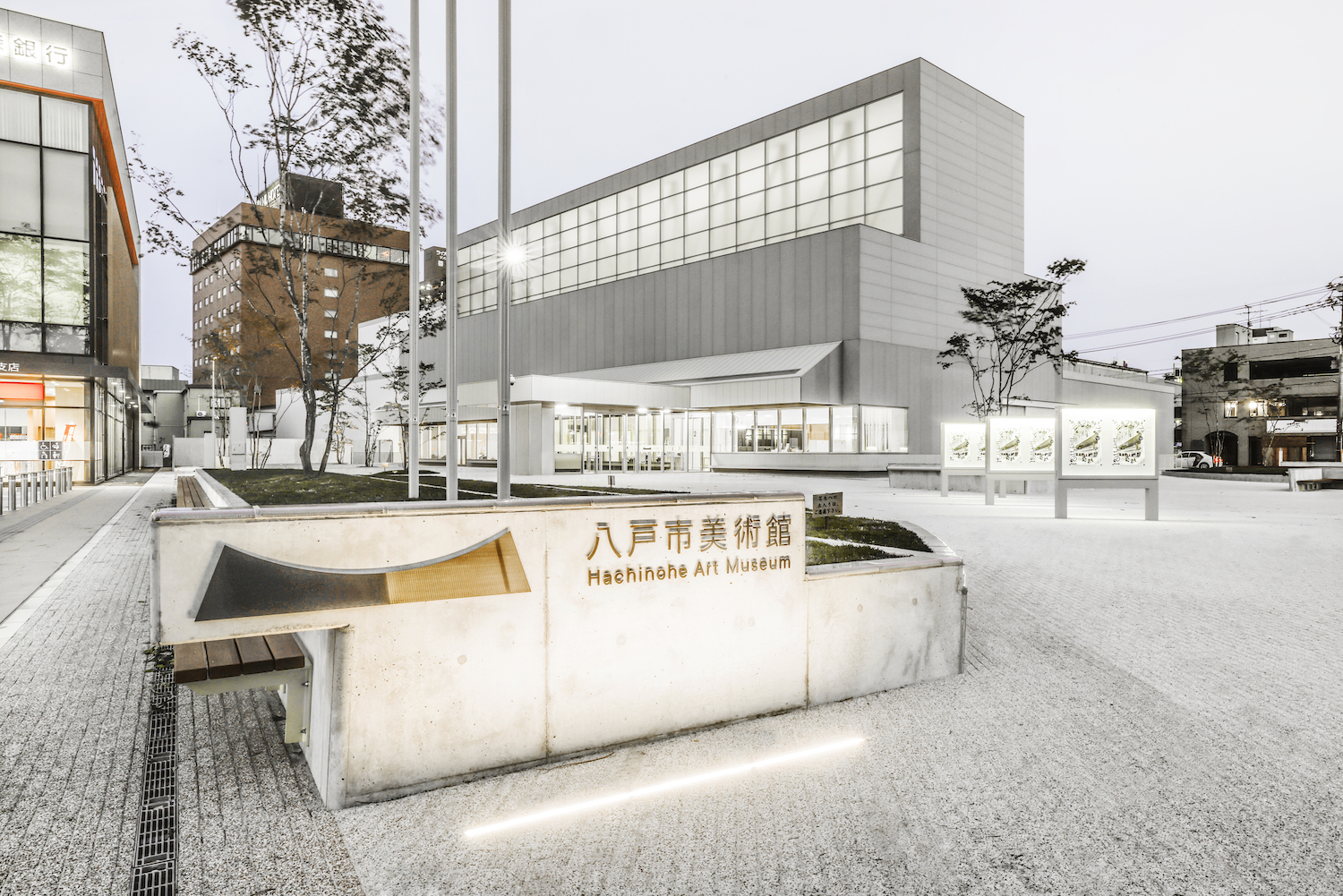 The recently opened Hachinohe Art Center has a distinctly unique and versatile approach to its architecture, located in downtown Hachinohe, a ten-minute walk from Hon-Hachinohe Station. It operates under the premise that everyone is an expert in something, with the expectation that citizens, artists, and staff will trade places as they engage in a variety of creative activities. The museum is equipped with two types of spaces to facilitate this interaction. The first is the striking "Giant Room," a cavernous space with movable partitions and furniture that enable all kinds of creative activities. It is juxtaposed by a group of private rooms, each with a dedicated function for exhibition or production, allowing for profound learning experiences and interdisciplinary exploration.
The museum calls itself an "art farm" with a forward-looking view to sow the seeds of community and foster creativity in the lead-up to the 22nd century. Unlike conventional art museums, which focus on exhibiting artworks as objects, this museum aims to revitalize Hachinohe by providing a large space for new art experiences. Its growing collection reflects its ambitions with works by artists from or related to the city, including Sessho Hashimoto, Eiho Nanao, Rei Tsukidate, Tainan Sasaki, and Chuzaburo Ishibashi. The collection also includes other works by famous artists such as Shiko Munakata, Tatsuzo Shimaoka, and Yasutake Funakoshi. In addition, the educational woodblock prints produced during the 1950s, '60s, and '70s are an inspirational example of creativity rooted in the community.
Leading Contemporary Art Center Less Than an Hour Away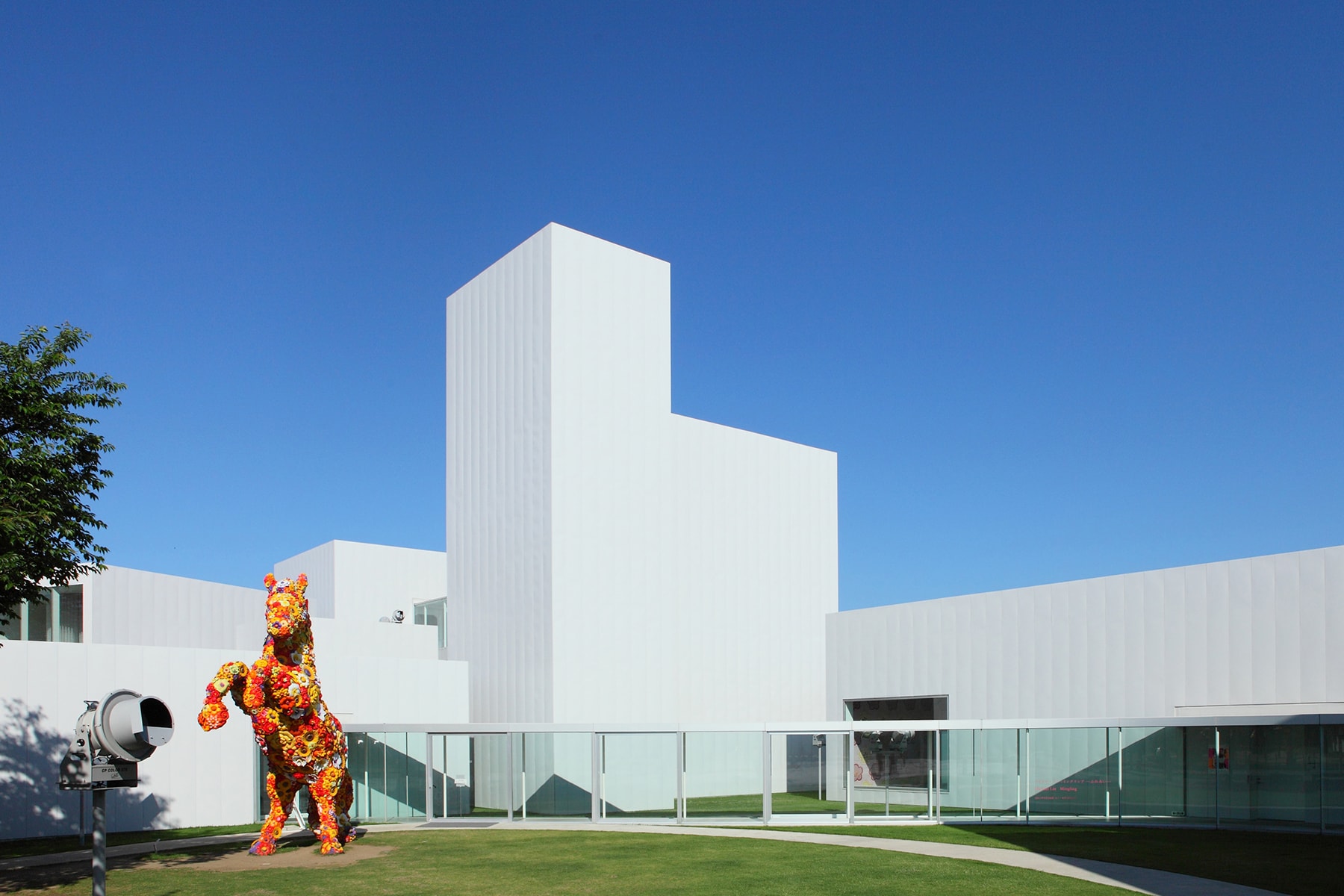 If you're willing to stretch your legs another family-friendly art space encouraging creativity in the community is the Towada Art Center in downtown Towada. The center hosts a permanent collection of more than twenty commissioned artworks by international and Japanese renowned artists like Yayoi Kusama and Ron Mueck. Its most recent additions are an interactive artwork opened at the end of 2021 by internationally acclaimed artist Leandro Erlich as well as artworks by Japanese artists, which include a tangled labyrinth of red yarn by Chiharu Shiota and a surreally bubble-wrapped deer by Kohei Nawa.
Designed by award-winning starchitect Ryue Nishizawa, the Towada Art Center is one of Japan's foremost contemporary art institutions and just a one-hour bus ride from Hachinohe. From the Hachinohe Art Museum, take the JR Hachinohe Line from Hon-Hachinohe Station to Hachinohe Station. Then, hop on the Towada Kanko Dentetsu bus from the bus stop near the East Exit of Hachinohe Station. The Towada Art Center is a five-minute walk from the Kanchogaidori bus stop.