The Machiniwa is Hachinohe's new public city square that opened in downtown in July 2018. Designed with the perfect balance of light, water, and greenery, the Machiniwa is a place for people to rest, connect, and hold events.  
《The Machiniwa aims to be: 》
A place to make downtown more enjoyable for residents of and visitors to the city alike.
A place of activity were people can gather socially and comfortably.  
A place in harmony with its surrounding buildings and architecture, old and new alike.
A place for culture, art, and creative activities working together to enrich the community.
A place for visitors and locals alike to have spontaneous interactions that will promote the continuation of the sense of community in the city.
A place to share time with each other, across all generations, and enjoy each other's company.
《The Tree of Water: the Symbol of Machiniwa》
If you take a map of Hachinohe and color in all of the streets, it begins to look like a giant tree that has its roots anchored in the ocean. The image of Hachinohe as a tree growing out of the ocean is a particularly fitting one because the city has always been one connected to the ocean and sustained by it over the centuries. Thus, the idea of a 'Tree of Water' was proposed by the Hachinohe Junior Chamber.
 Led by the Aomori native and art director Chie Morimoto, the Tree of Water fountain was designed and constructed. Every hour water and sound well up and fill the square with a beautiful and ethereal symphony.
《The Uses of Machiniwa in the Community》
⇒ Machiniwa literally means 'garden of the city' and as such it will remain open as a public space for everyone to use year-round. In the warmer months the 1st-floor area is open, and during the winter glass panel partitions are set up to provide a warmer space.
⇒During Hachinohe's major festivals like the Sansha Taisai, Enburi, and Tanabata festival, and even during non-festival times, the Machiniwa will provide a central space for special activities and events.
⇒ During times of emergencies and evacuations, the Machiniwa can also function as a temporary evacuation shelter.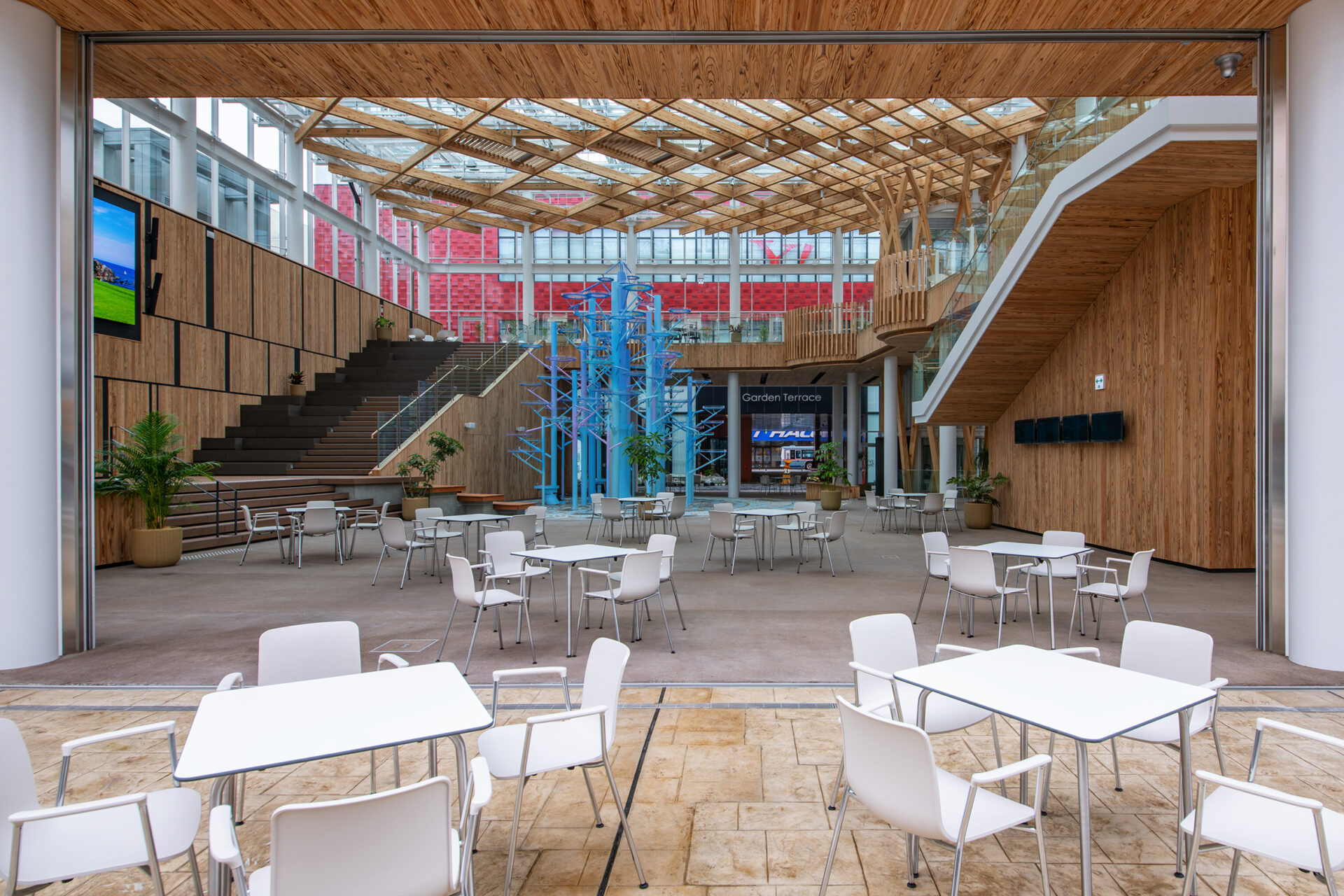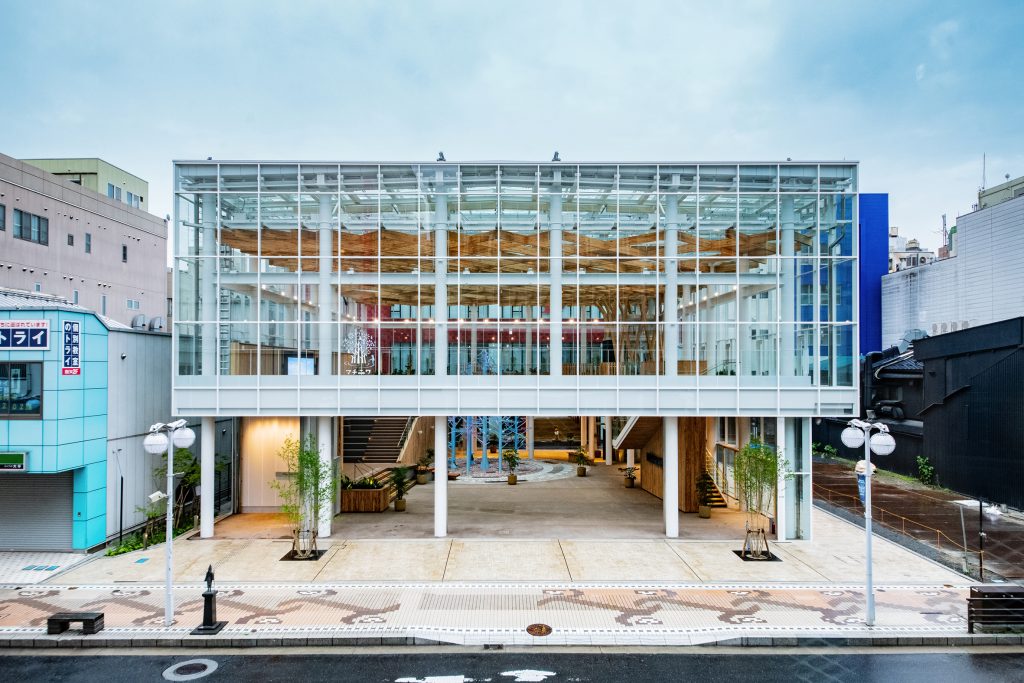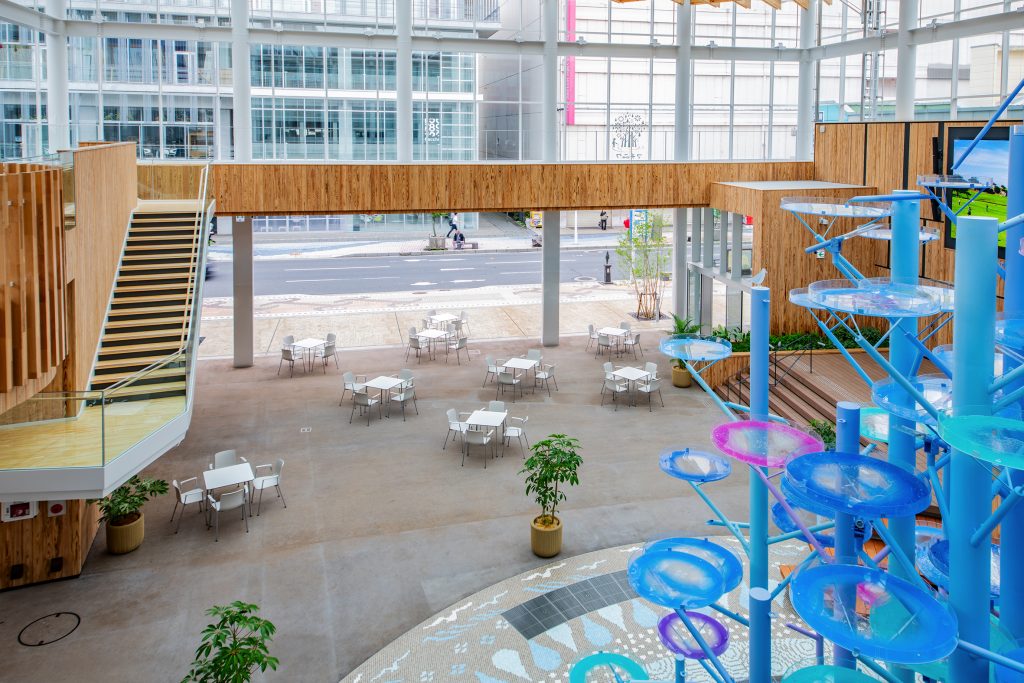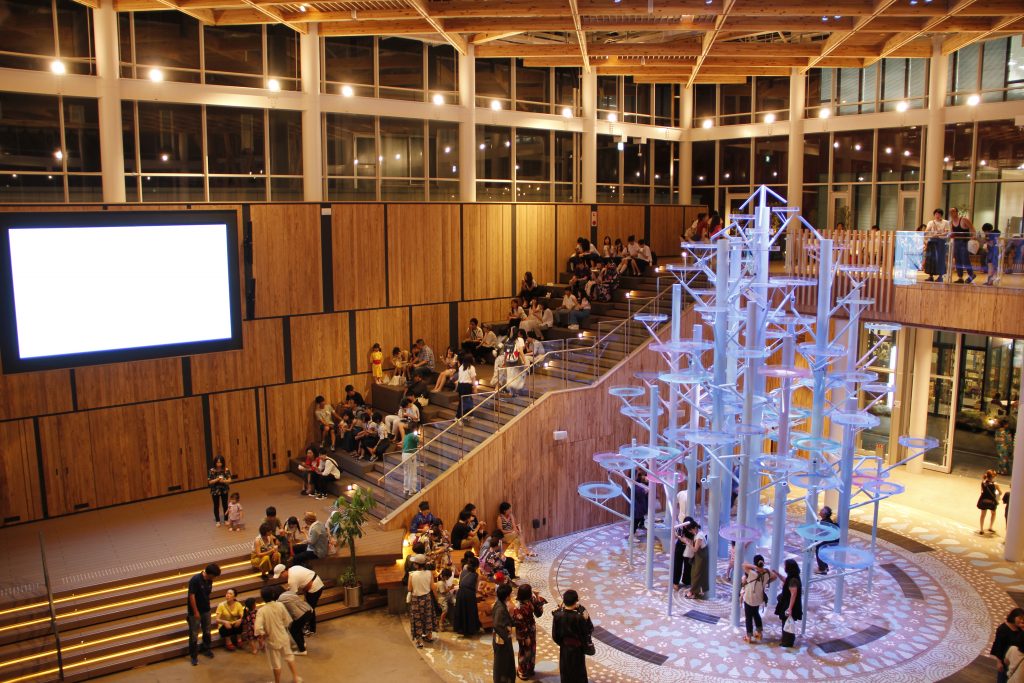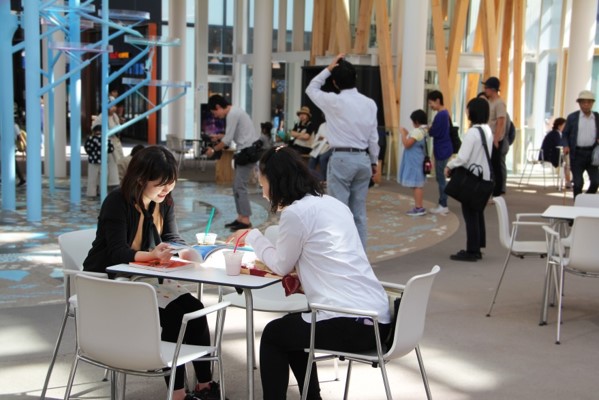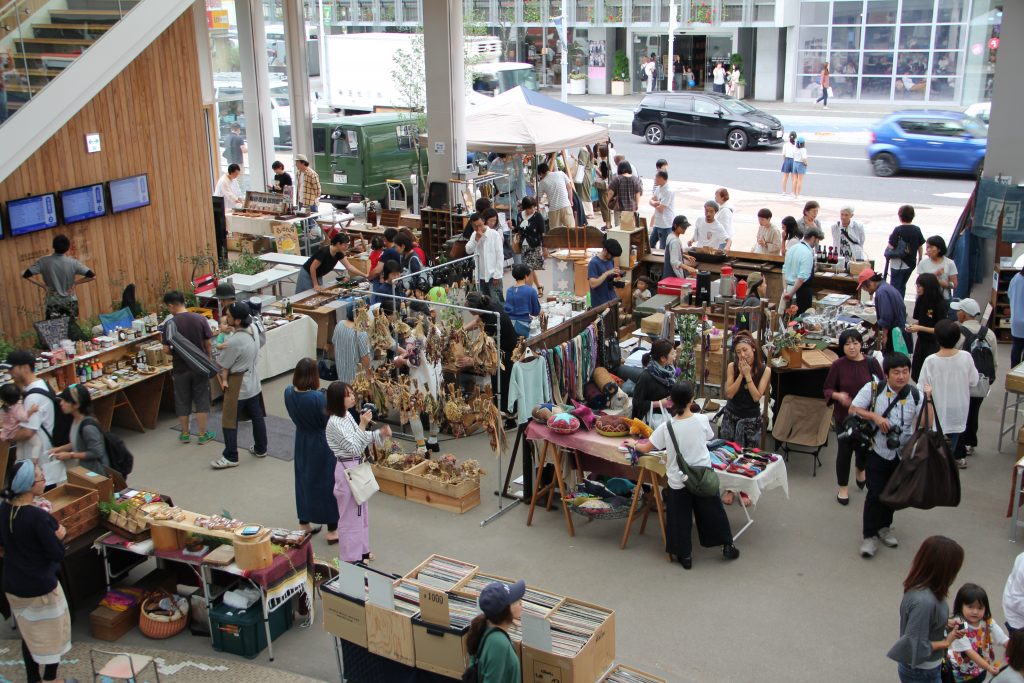 Information
Address:

21-1 Mikkamachi, Hachinohe, Aomori 031-0032




Phone:

0178-22-8228(Hachinohe Portal Museum 'hacchi')

Open:

Regular Hours: 6:00~23:00
Event Hours: 9:00~21:00

Access: 

By Car: 20 min from Hachinohe Station 10 min from the Hacihnohe IC

By Train: 10 min walk from the JR Hon-Hachinohe Station

By Bus: directly in front of the 'Hachinohe Chushingai Terminal: Mikka Machi' bus stop