The Shinzan Shrine in Gonohe was founded in 860 by a famous Japanese Buddhist Monk called Enin. The current main building of the shrine dates to 1931 and is highly renowned for its design. In July 2004, Gonohe designated the shrine a Tangible Cultural Property. 
The shrine is adorned with beautiful mythical beasts carved by master woodworker Mantaro Honda and shrine carpenter Sadakichi Morita. Every year on August 18 & 19 the shrine holds its Shinzan Three Shrine Festival. During the festival two of Gonohe's designated intangible folk cultural properties, the Tatemachi Kagura Dance and the Tatemachi Torimai, are performed. 
Many people in Gonohe usually refer to the shrine by name
fufu jinja,
or husband and wife shrine. This is because it is a very popular spot to pray for love & marriage. It is known as a 'power spot'  and praying there is supposed to ensure smooth relationships not just between husband and wife, but also between friends, family members, etc.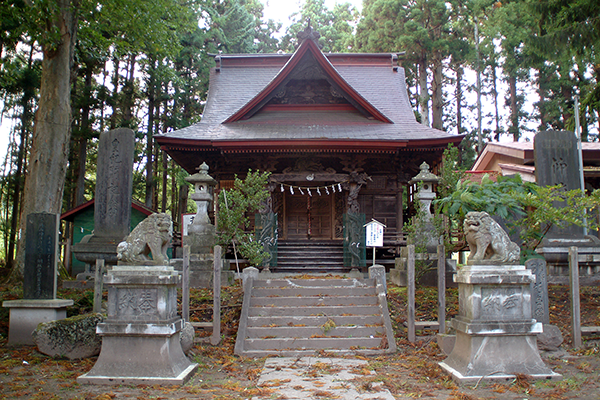 Information
Address:

Maetai-7, Kuraishimatashige, Gonohe, Sannohe-gun, Aomori 

Phone:

0178-77-2575

Access:

By Car: 40 min from Hachinohe Station, 35 min from Hachinohe Kita IC