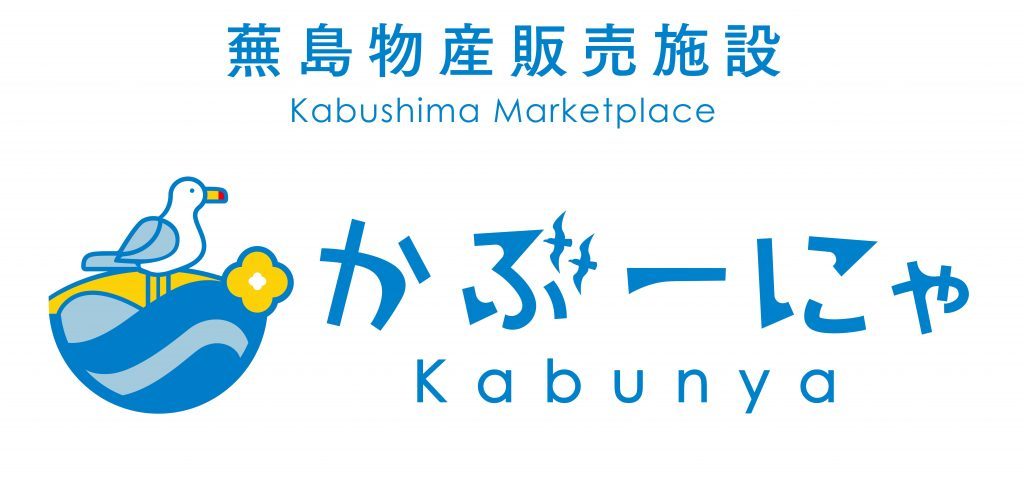 Kabunya is a new marketplace located right next to the parking and rest area in front of Kabushima. This new facility is home to an array of products like a great selection of Kabushima and Tanesashi themed souvenirs. They also have a range of local seafood products, produce, drinks, and more! Particularly exciting are the handmade mochi and other desserts, all made in Hachinohe!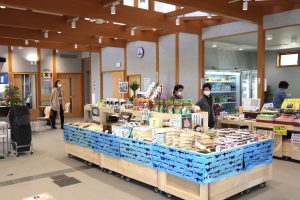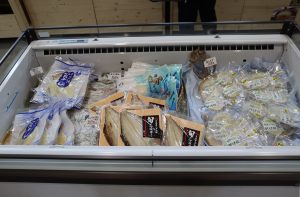 It also has a small cafe area where customers can relax and enjoy a few tasty dishes that reflect the local area.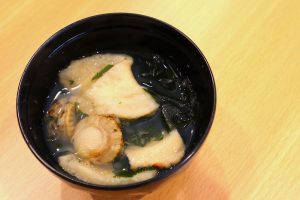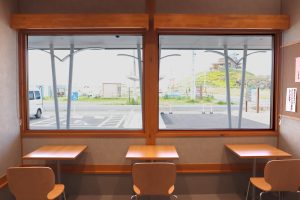 Try the squid shaped konjac (こんにゃく)on a stick or the coastal version of senbei-jiru which features delicious scallops and wakame in the soup. Although the menu at the cafe area is small, the food is great and very reasonably priced. 
…. ….. .. ..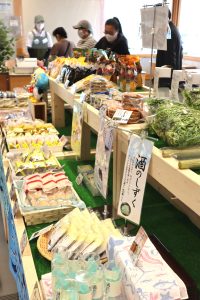 .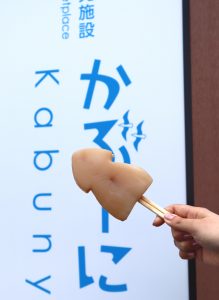 Kabunya is sure to be a great addition to the Kabushima area, so don't forget to stop by when you visit the newly reopened Kabushima Shrine! 
Address: Same-86 Samemachi, Hachinohe, Aomori
Opening Hours: 10:00~17:00
Information
Address:

Address: Same-86 Samemachi, Hachinohe, Aomori
View Map

Open Date

2020 May 11 

Hours:

10:00~17:00(April  ~ October)
10:00~16:00(November ~ March)

Closed:

・Every Tuesday (October  ~ March)
・December 29 ~ January 3

Inquiry

0178-38-5228