The Kabushima shrine is a picturesque shrine located on a small hill surrounded by the sea. The shrine enshrines goddess Benzaiten and for centuries local fishermen and townspeople have come to the shrine to pray for good luck business, fishing, and more. 

Since the word "kabu" in Kabushima can mean both "turnip" and "stock" in Japanese, the shrine is a popular place for people to come and pray for good luck in the stock market, as well as for a few people who come to pray for their own popularity "stock."

The shrine was completely destroyed in a fire on November 5, 2015, but has since been rebuilt and is now officially re-opened!
»
An Island of Black-Tailed Gulls & Faith
»
The Tanesashi Sightseeing Bus Umineko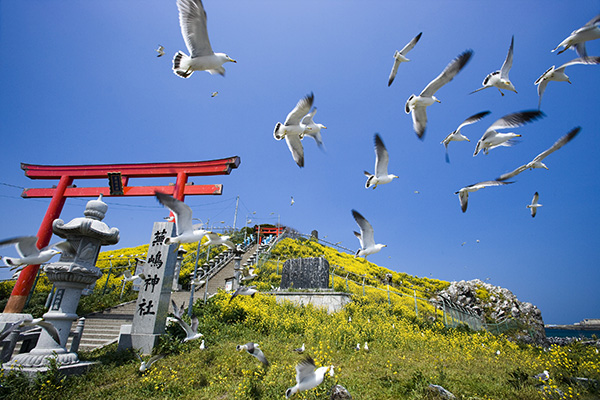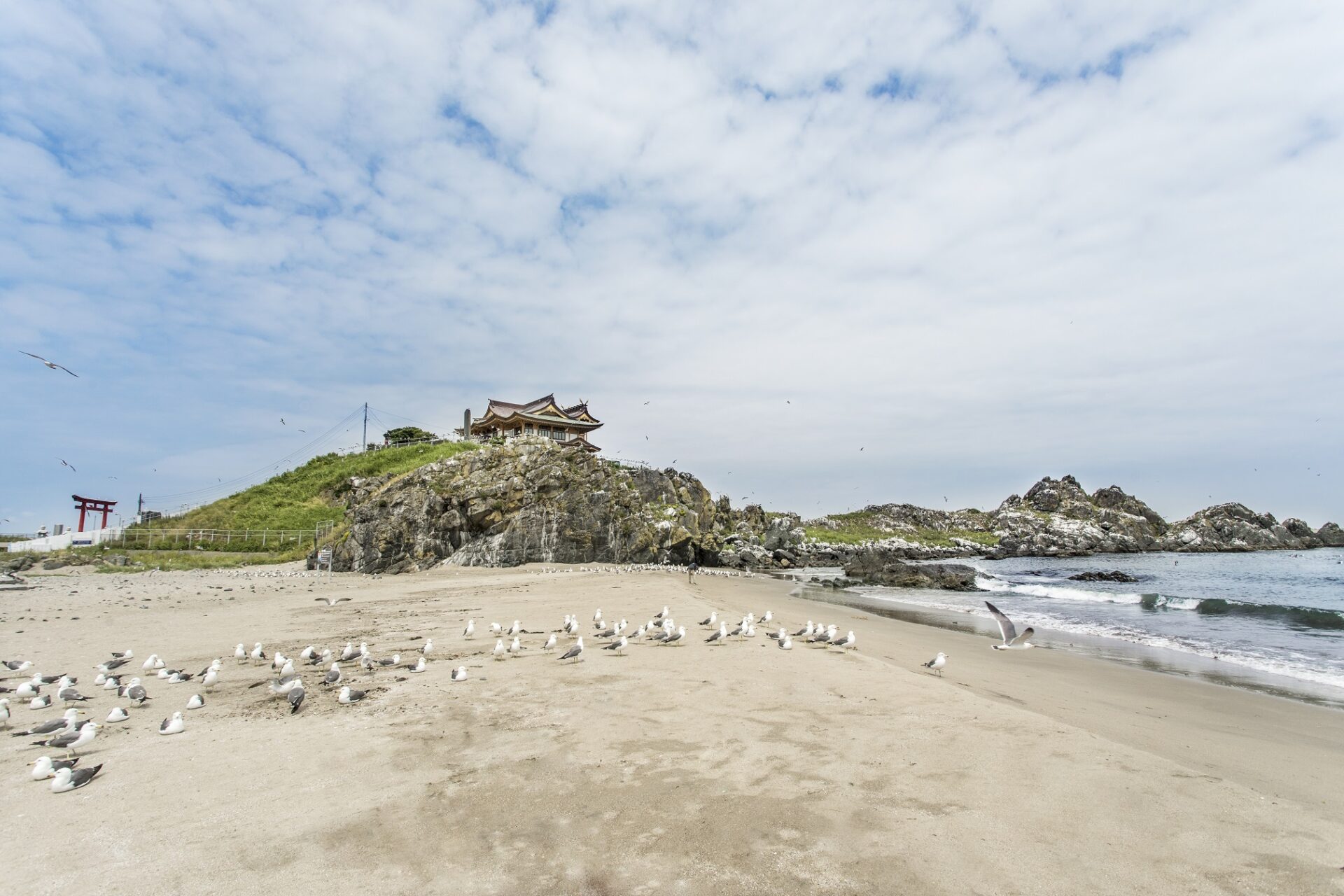 Address:

Same-56-2 Samemachi, Hachinohe, Aomori 




Access:

By Car: 30 min from Hachinohe Station, 20 min from downtown, 25 min from the Hachinohe  
By Train: 15 min walk from the Same Station
By Bus: Get off at the「Kabushima Kaihin Koen」on the Umineko Bus

Parking:

Available

HomePage:
Kabushima Rest Station
This rest stop facility opened in April 2015. You can observe Kabushima and the black-tailed gulls through a large window here without worrying about gull droppings falling from the sky.
The interior has been decorated luxuriously with wood, and it also functions as a museum where visitors can learn about the four seasons and history of Kabushima on panels. The building is inset into a small hill where black-tailed gulls can build their nests while visitors can relax in comfort.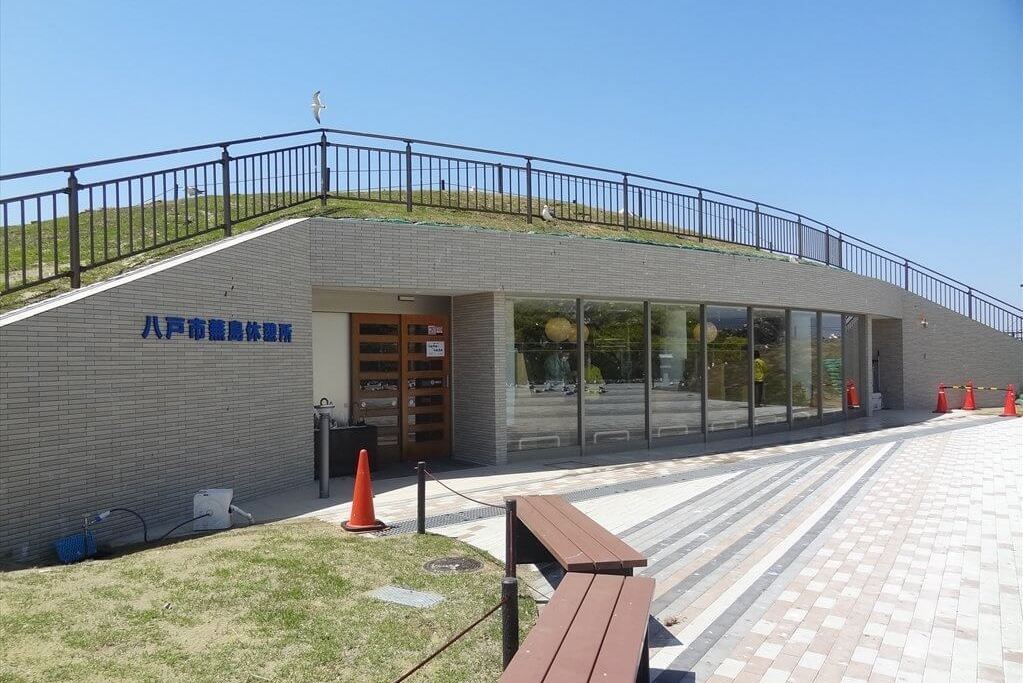 An Island of Black-Tailed Gulls & Faith
The Tanesashi Sightseeing Bus Umineko
Address:

56-2 Aza Same, Oaza Same-machi, Hachinohe City


Phone:

℡0178-51-6464

Hours:

9:00AM to 5:00PM
(until 4:00PM from December to March)

Regular Holidays:

Closed for year-end holidays

Access:

Access By car: 30 minutes from Hachinohe Station, 20 minutes from downtown Hachinohe, 25 minutes from Hachinohe IC
By train: 15-minute walk from Same Station on JR Hachinohe Line
By bus: Tanesashi Kaigan Sightseeing Bus Umineko – "Kabushima Kaihin Koen" stop

Parking:

Available

Other:

Free Wi-fi available