The Kushihiki Hachiman Shrine was constructed when control over the province of Nukanobu (present-day SE Aomori & N Iwate) was given to the samurai lord Mitsuyuki Nanbu in return for his distinguished service in the subduing of the Oshu Fujiwara Clan. The samurai lord left his home in Kai Province (present-day Yamanashi Prefecture) and arrived in his new territory where he erected a new Shinto shrine in the village of Kushihiki in Shinohe in 1222. The new shrine was made to house a deity from his home province, called Hachiman Okami.  

The Kushihiki Hachiman Shrine was one of the main patron shrines
of the Nanbu Clan. As such, it has been a major center of faith for the area for centuries.  The honden, or main hall of the shrine, was built in the early Edo era and is a designated National Important Cultural Property. The structure is a valuable example of the early-Edo style of shrine architecture. Kushihiki Hachiman-gu is also home to the Akaito-Odoshi Yoroi (armor laced with red threads) and the Shiroito-Odoshi Tsumadori Yoroi (armor with a white triangular-patterned thread lacing), both of which are national treasures. The Meiji Kinenkan Hall located on the shrine grounds is known as the oldest western-style building in Aomori prefecture.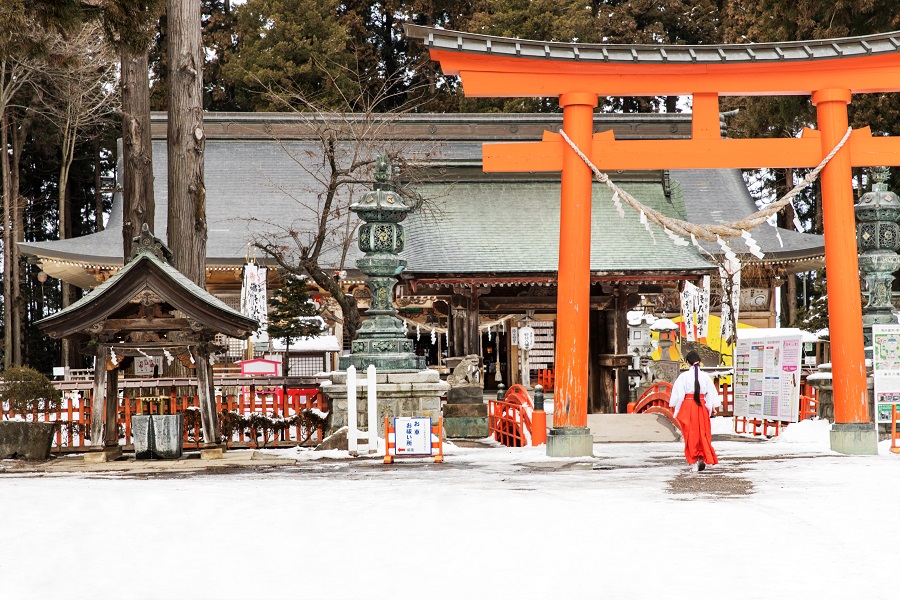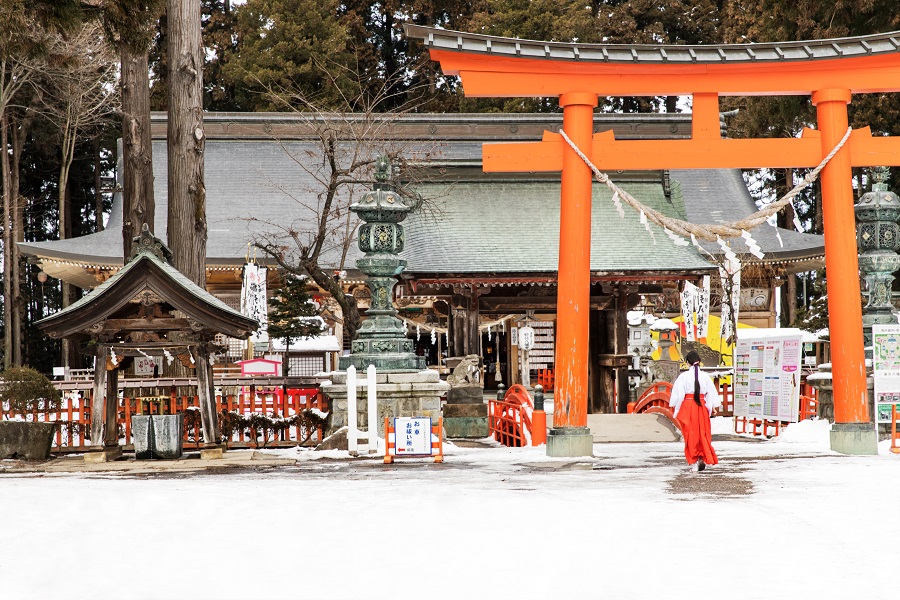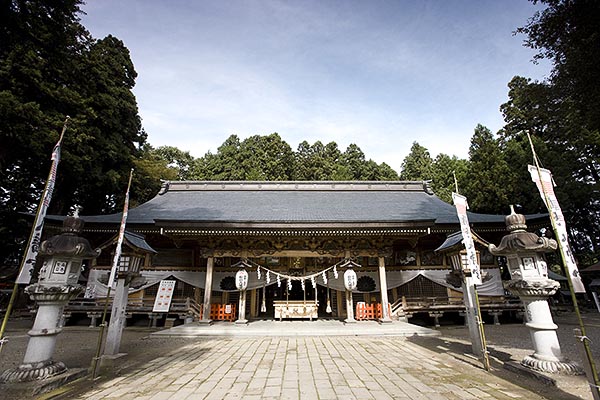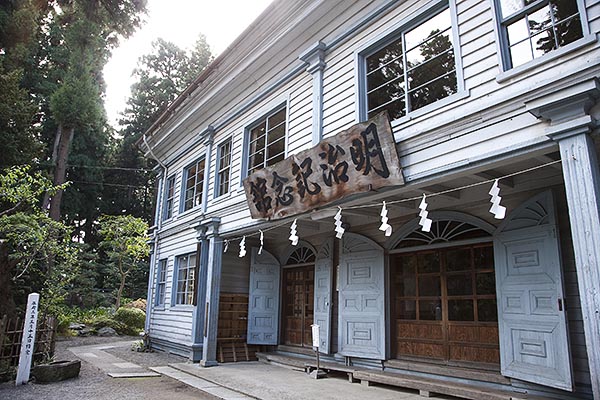 Address:

3 Aza-Hachiman-Cho, Yawata, Hachinohe City




Phone:

0178-27-3053

Hours:

[Visiting Hours] National Treasure Hall 9:00AM-5:00PM

Regular Holidays:

[Closed] Open all year round rates

, etc.:

[Admission Fee] Adults 400 JPY, Junior/Senior High School Students 300 JPY, Elementary/Junior High School Students 200 JPY, Preschoolers Free

Access:

By car: 10 minutes from JR Hachinohe Station, 10 minutes from Hachinohe IC, 20 minutes from Hachinohe City Center
By bus: Nanbu Bus – "Kushihiki-Hachiman-gu-Mae" bus stop
»http://www.city.hachinohe.aomori.jp/public_transport/dl_kushihiki_buspack.html

Parking:

Large parking lot available 

Homepage: