Hachinohe 38 Can Bar  (Canned Mackerel)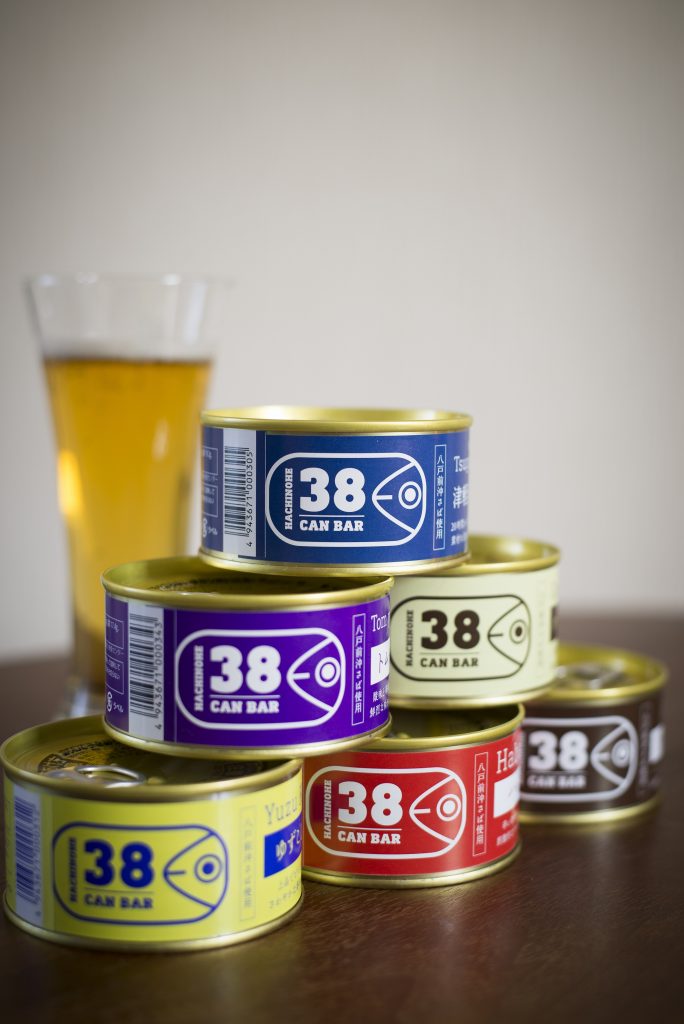 The 38 can bar brand of canned mackerel was designed with one thing in mind: to provide an interesting variety of flavored canned mackerel to match any assortment of drinks. 
The cans are produced by Hachinohe's seafood products manufacture Marunushi Co., Ltd.
All of the mackerel used in the cans are locally caught 'Hachinohe Maeoki Mackerel,' and the cans have already won the highest awards at regional and national competitions.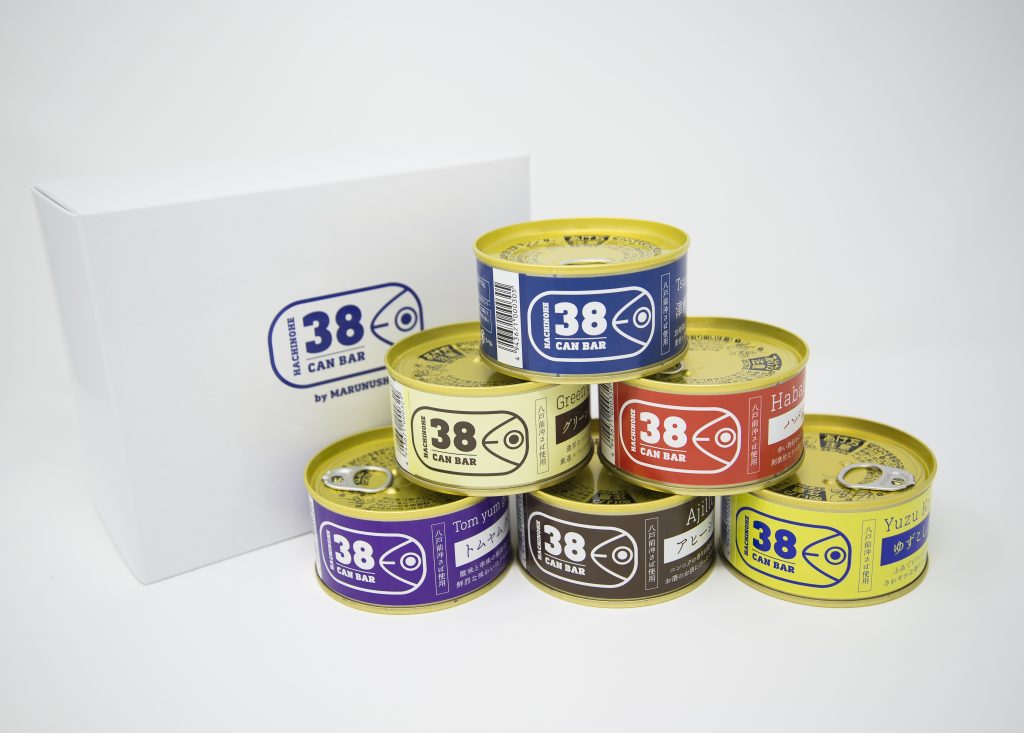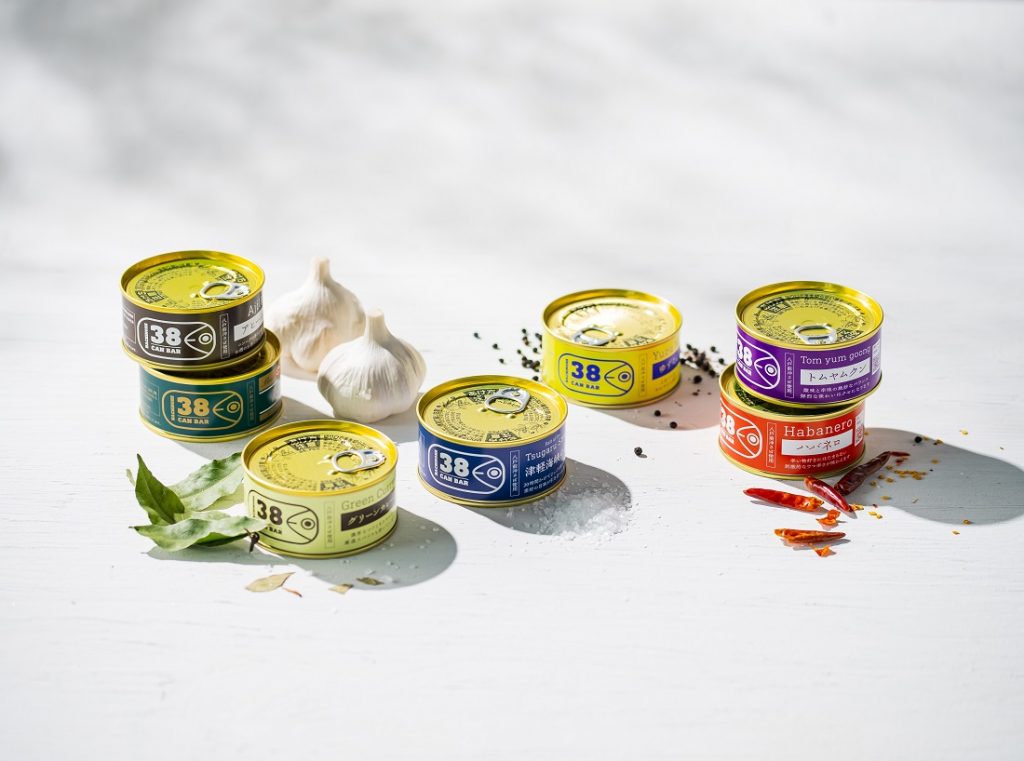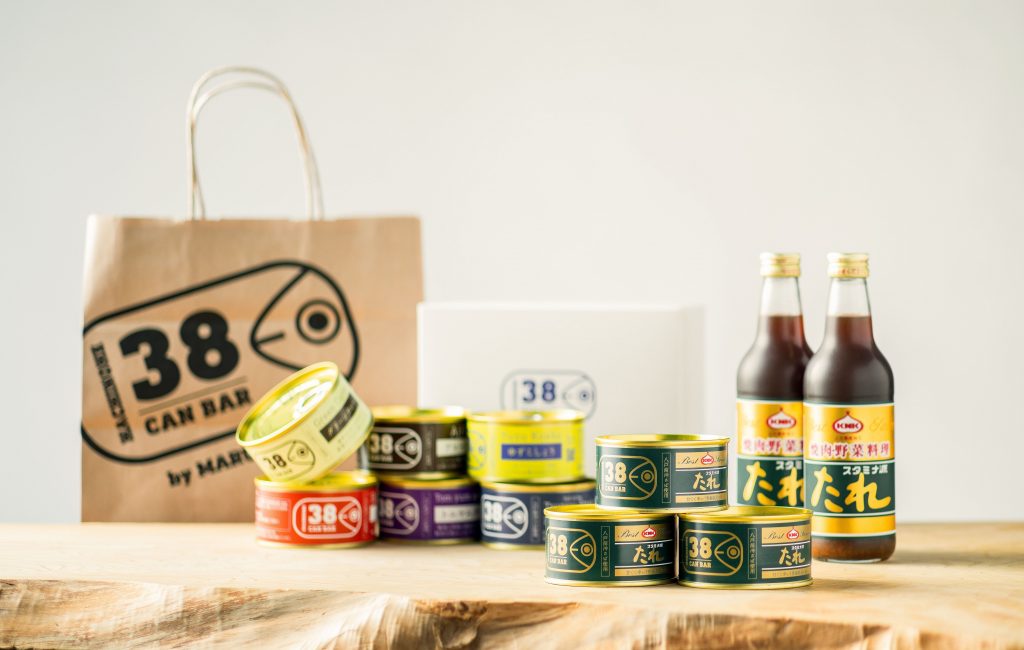 The 38 Can Bar brand started in 2018 with 6 original flavors. In March of 2019, the Stamina Gen Tare flavor was added bringing the total number of flavors available to 7. Stamina Gen Tare is a local yakiniku sauce produced in Aomori that is extremely popular the prefecture over.  
With flavors ranging from Tusgar Strait Salt to Green Curry, there is sure to be a can for everyone. 
Flavor Lineup: 
Tsugaru Strait Salt
Yuzu & Black Peper
Green Curry
Ajillo (Garlic)
Tom Yum Goong 
Habanero 
Stamina Gen Tare 
The 38 Bar Cans have increasingly become the new 'go-to'  souvenir from Hachinohe. Because the cans are only available in physical stores and are not yet available online, don't miss your chance to grab one while in the area!
For more information about the cans and the store in which you can find them see the link to the brand's website below.