Hashikami Town is known as the "Home of Giant Trees" and is dotted with giant and ancient trees that are estimated to be 1,000 years old. In this region, trees have been revered not only at shrines but also in residential areas and on private property, as it has been believed that "the gods reside in the trees and protect the houses". Some of these giant trees are also on the route of the "Michinoku Coastal Trail", and you can experience the unique forest culture of Hashikami Town by taking a tour of the giant trees with a local guide.
▶︎Click here for details on the Michinoku Coastal Trail (Ministry of the Environment Website)
Tate Shrine Japanese fir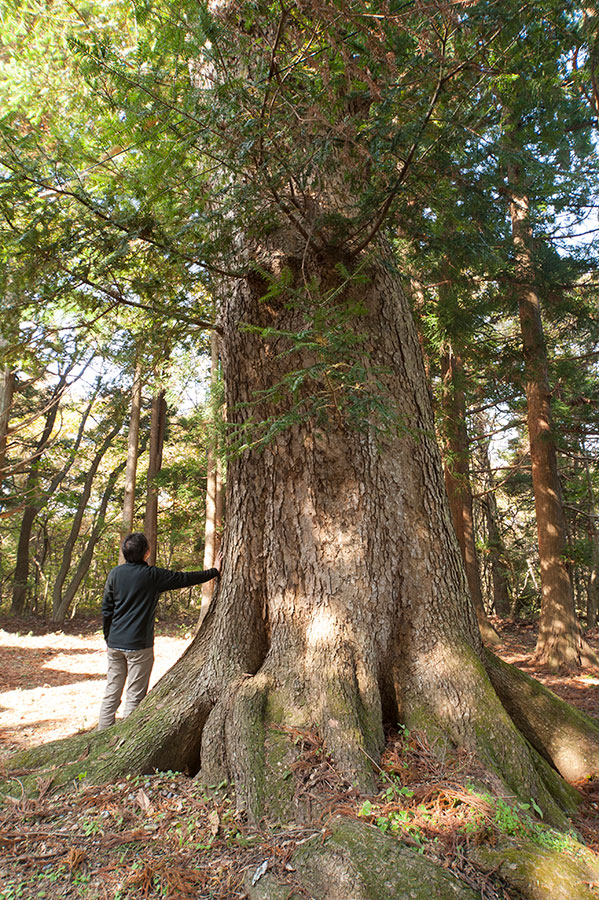 The Japanese fir tree stands guard over the Tate Shrine, located on the ruins of a medieval mountain castle. 28 meters tall with a trunk circumference of 6.27 meters. You can also see giant trees such as zelkova in the precincts of the shrine.
The Icho-Kikubo Giant Ginkgo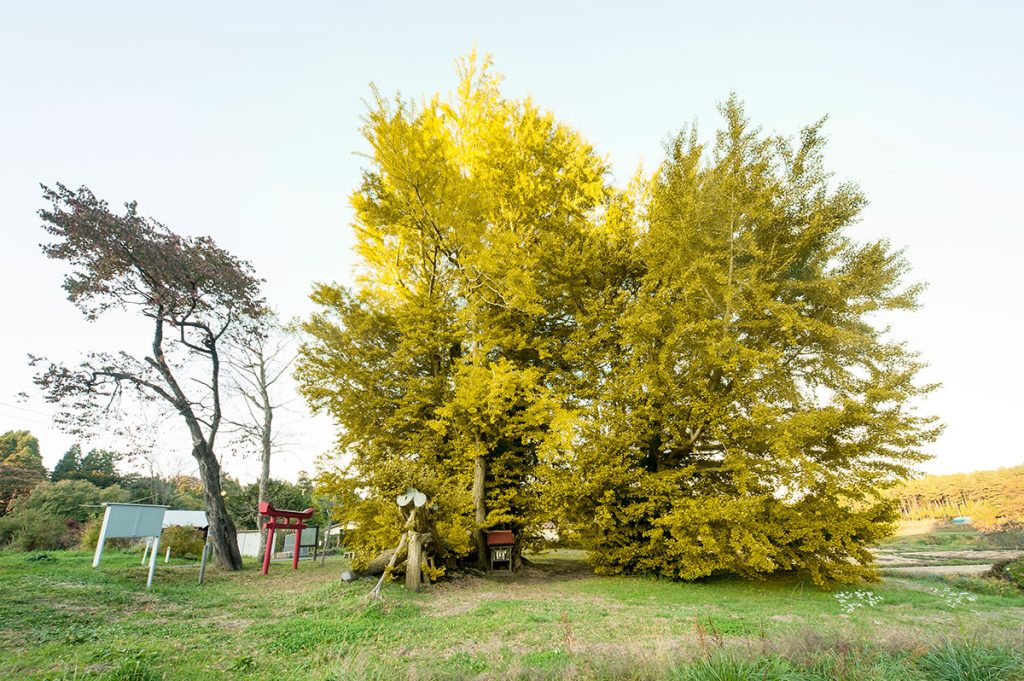 It is estimated to be 1,000 years old, with a height of 27 meters and a trunk circumference of 13.29 meters. At its base is the "Ichou-daimyojin" the deity of the ginkgo tree, which has become a symbol of the village. Since the numerous aerial roots (roots exposed to the air) hanging down from the branches resemble the shape of breasts, it is worshipped as a place where touching the branches will improve the production of breast milk, also known as "Tarachine-no-Ooicho".
Giant trees of Terashita Kannon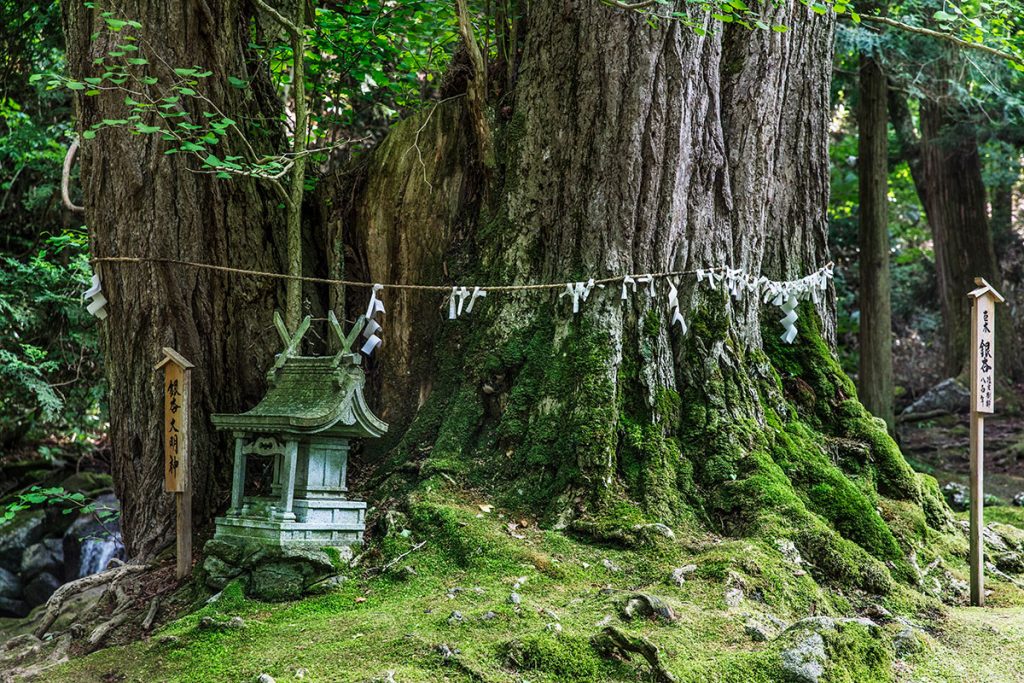 On the eastern foot of Mt. Hashikami is the "Terashita Kannon", the first temple on the Oshu-Nanbu-Nukanobu's 33 temple pilgrimage route (Nukanobu is the general term for the northern part of Iwate Prefecture and the eastern part of Aomori Prefecture since the late Heian Period) and there are a few giant trees in the area.
"Ryujin-no-matsu" (Pine tree of Ryujin – the dragon god) is an estimated 300-year-old red pine tree stretching more than 17 meters from side to side from a single root. "Yamafuji (silky wisteria) of Terashita Kannon" is approximately 25 meters tall and wraps around an oak tree like a giant snake. Other trees include the 27 meters tall "Terashita Metasequoia", and the 23 meters tall "Ushioyama Shrine Ginkgo Biloba" which is estimated to be 800 years old.
The Barajima Japanese Horse Chestnut Tree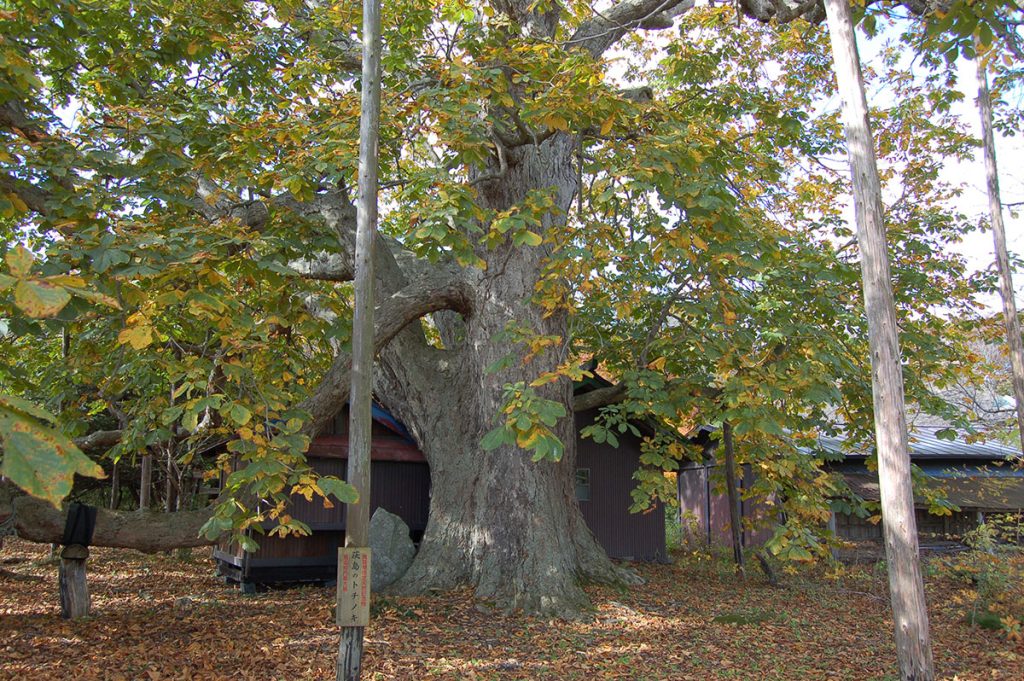 The tree is estimated to be 850 years old, 28.50 meters tall, and has a trunk circumference of 6.98 meters. Because of its long and heavy branches, it is supported by pillars. In autumn, it bears horse chestnuts.
★ Touring Giant Trees with a Guide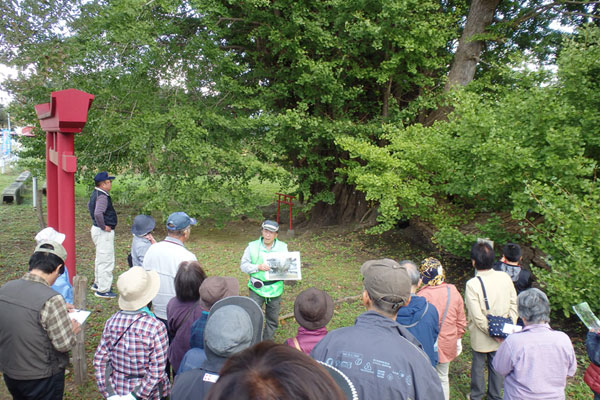 The "Hashikami Urikomitai" conducts tours of giant trees. There are giant trees with names such as "Hiruko Family bridal wreath", Honey locust of the Plain", "Komatsu Family Japanese yew", located in residential gardens, and it is recommended to visit with a guide.
▶︎Click here for more information on guided tours
---