~The Hachinohe Local Market: A Selection of the Best Products from Around the Area & More~
Visit Hachinohe started the 'YouTree Renewal Project' to improve visitor's experiences when they come to the Hachinohe Station and the neighboring YouTree Building. As part of this project, Visit Hachinohe has started holding the monthly Hachinohe Local Market.
The Hachinohe Local Market will take place every month on a selected weekend. The market will have two parts. The first part of the market will feature local select products, consisting of different specialty products from the local area, for sale. Some of the items will be classic favorites, while others will be new and limited-time-only products made just for the event.
The other half of the market will conversely offer specialty products from around Japan. Each month, a different city from around Japan will be selected and specialty products from that city will be presented and available for purchase.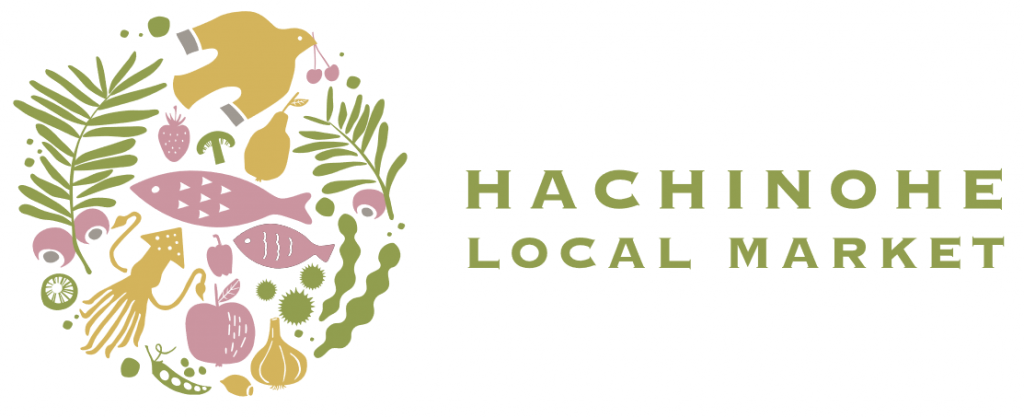 The first Hachinohe Local Market will feature local sea urchins during a Sea Urchin Fair from 6/15 to 6/16, and the first specialty products from around Japan will feature some great items from the city of Imabari.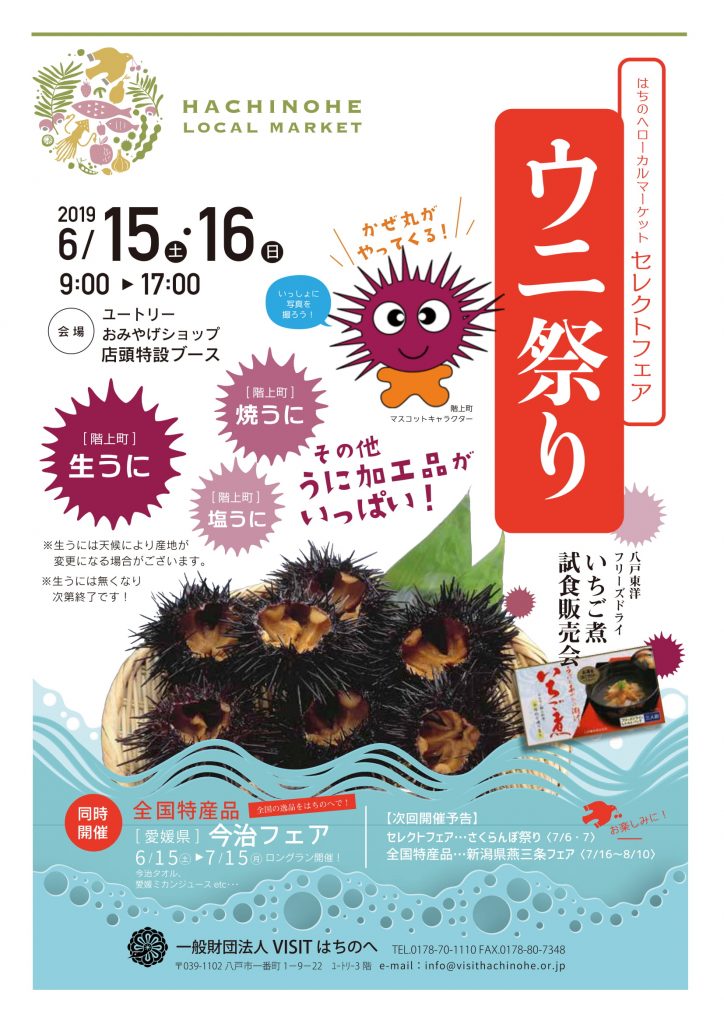 The themes and dates of some of the upcoming Hachinohe Local Market events include:
■Select Products Fair:
Jul 6 ~ Jul 7   Cherry Festival
Aug 24 ~ Aug 25   Chilllllled Sweets Festival
Sep 14 ~ Sep 16   Black Garlic Festival
Oct 19 ~ Oct 20   Bread Festival in YouTree
■Specialty Products from around Japan:
Jul 16 ~ Aug 10: Tsubame-Sanjo, Niigata Fair
Aug 20 ~ Sep 19 Kofu, Yamanashi Fair
Sep 20 ~ Oct 21: Yuzu Fair from Tsubame-Sanjo, Niigata
We appreciate the constant support of our customers and are looking forward to working to improve the YouTree building for everyone!