※The YS Arena will be closed April 10 ~ June 1, 2020.
 Hachinohe is known as the 'city of ice' due to the great love its people have for ice skating and ice hockey. The YS Arena opened on Sep 29, 2019, and is a symbol of the city's continued passion for ice sports. This state-of-the-art facility is one of only three in Japan made to international standards and boasts a 400-meter indoor speed skating rink. The area inside the rink contains an artificial turf and multi-use court, and the arena also features training rooms, meeting rooms, and more. It is the perfect facility to hold both domestic as well as international competitions, and can even be converted into a venue to host concerts, conventions, and other large-scale events.
The YS Arena is conveniently located a short walk away from downtown, making it an easy to access facility for visitors and residents alike.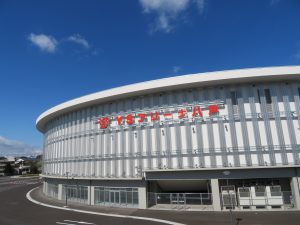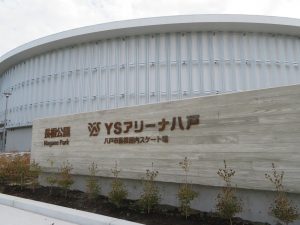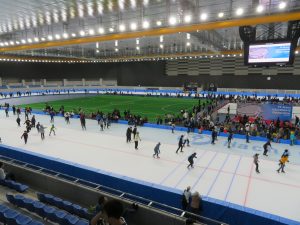 Information