The Kaneiri Museum Shop
The Kaneiri Museum Shop was designed as a celebration of all things not only Aomori but all of the Tohoku (northeastern Japan) region as well. The store stocks a variety of Tohoku's most culturally interesting and entertaining products like Hachinohe's famous Yawata-uma (wooden horse) figurines. Crafts such as traditional Tsugaru-nuri lacquerware from Aomori's western side and books regional design, culture, and art can be found lining the shelves. The shop takes great care to support local art and culture and helps develop products and goods that support and grow the community. This makes it a great stop for anyone looking for an interesting souvenir or looking to learn more about the area's culture.
Address:

11-1 Mikkamachi, Hachinohe City Hachinohe Portal Museum 1st Floor

Phone:

0178-22-8228

Hours:

10:00~19:00

Regular Holidays:

The second Tuesday of every month (Closed the following day if Tuesday is a holiday), December 31, January 1

Access:

By Train: 11 min walk from the Hon-Hachinohe Station
By Bus: Get off at the 「Jusan-Nichi-Machi」or「Hachinohe Chushingai Taminaru」stops

Parking:

No

Home Page: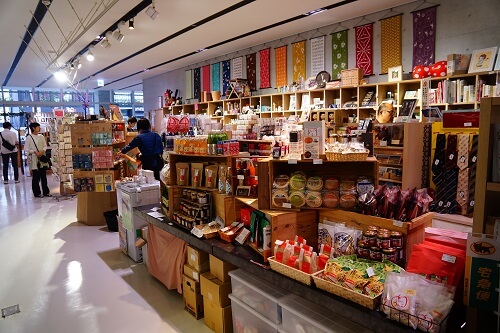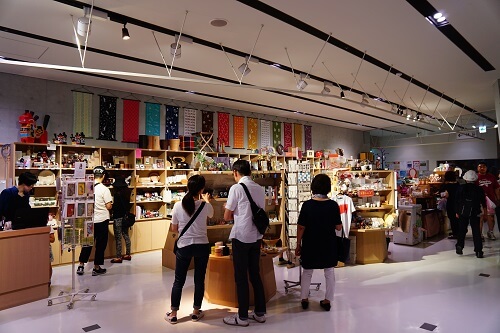 YouTree (Hachinohe Regional Industry Promotion Center)
About 1,800 specialty products from Hachinohe and Aomori prefecture are available at the YouTree's souvenir shop (1st Floor). From Nanbu senbei (local wheat crackers), sweets from the city and around the prefecture to Nanbu senbei-making kits and replicas of the National Treasure Gassho clay figure the shop has it all. Customers can even taste piping hot "tenpo senbei" at the Nanbu senbei corner where the shop makers make them fresh daily.

 

Located in the building adjacent to Hachinohe Station, the YewTree is the perfect spot to round off your trip by getting a little bit of Hachinohe to take home with you. 
Address:

1-9-22 Ichibancho, Hachinohe City, Aomori




Phone:

0178-27-2227
0178-70-1110
0178-70-1111

Hours:

Specialty Products Market 9:00 AM – 7:00 PM, Ekimae Yokocho 10:00 AM – 6:00 PM, Restaurants 11:00 AM – 7:00 PM

Closed:

December 31

Access:

Hachinohe Station

Parking:

Available

Home Page: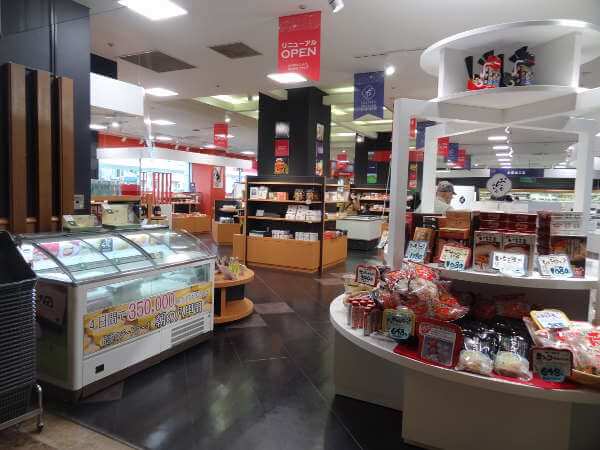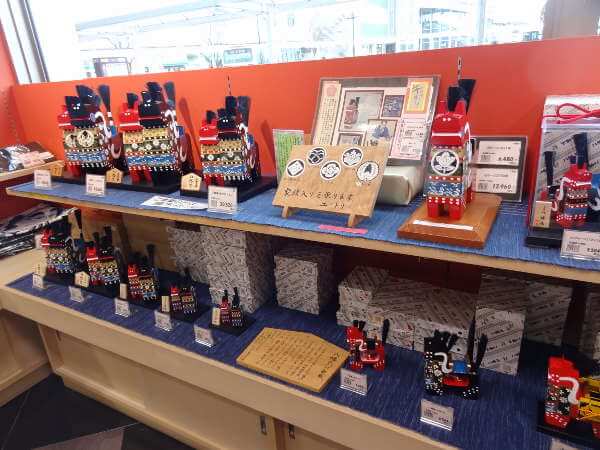 The Hasshoku Center
If you want to take home some of Hachinohe's famous seafood, the Hasshoku Center is the place to go. Even just looking at the seafood is fun, and convenient nationwide delivery is available for most products.

 

For those who can't send fresh seafood back to their home, don't worry! The best part of the Hasshoku Center is that it has a facility called Shichirin-Mura where you can grill fresh fish that you just bought in the market. That way no one has to miss out on experiencing Hachinohe's amazing seafood. 

The Hasshoku Center is a huge market and it has so much more outside of seafood. The center has a wide variety of packaged souvenirs from Hachinohe and Aomori prefecture, several restaurants and dessert shops, as well as stores with plenty of local sakes from around Tohoku. The Hasshoku Center is conveniently accessible by bus from the Hachinohe Station (100 yen) or downtown (200yen)
Address:

22-2 Aza-Kamisai, Kawaragi, Hachinohe City




Phone:

0178-28-9311

Open:

Market Building 9:00 AM – 6:00 PM
Aji Yokocho 9:00 AM – 6:30 PM
Kuriya Stadium 9:00 AM – 9:00 PM

Closed:

Wednesdays (Kuriya Stadium is open every day)
*Business hours change during busy seasons and on national holidays

Access:

From Hachinohe station, there is a 100 yen bus for the Hasshoku Center 
From downtown Hachinohe, there is a 200 yen bus for the Hasshoku Center 

Parking:

Available

Home Page: