The Kabushima Promenade Park was completed on July 1, 2018. It connects the Kabushima area to the marine science museum Marient. The park is a great place to stroll and enjoy the beautiful scenery. It features water fountains, benches, public restrooms, and a wonderful walking path. The park even has a designated area for grilling and barbequing; it is a perfect place for picnics.
Information about the Kabushima Area
The Tanesashi Coast Sightseeing Bus Umineko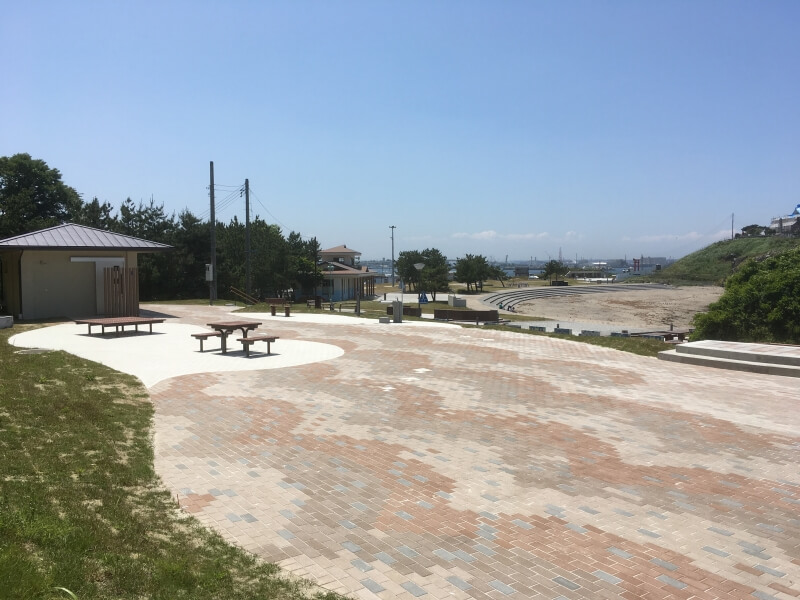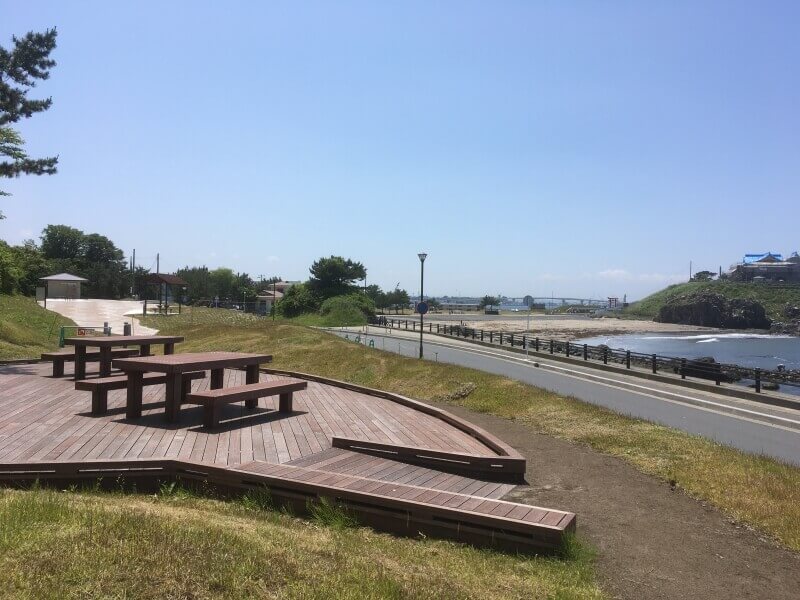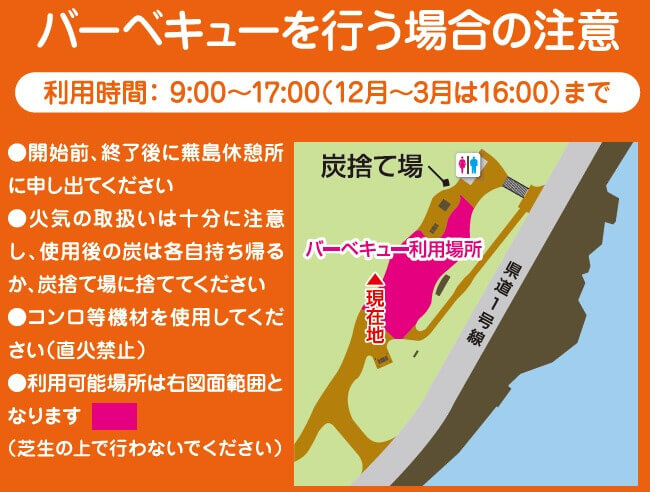 Location:

 Shimomatsunaeba, Same, Hachinohe City


Open:

 Year Round (Public Rest Room is closed from Nov ~ Mar for winter)
※The barbeque area can be used from 9:00 to 17:00 (to 16:00 from Dec to Mar)

Fees:

 Free 

Access: 

By Car: 30 min from Hachinohe Station, 20 min from downtown, 25 min from the Hachinohe  
By Train: 15 min walk from the Same Station
By Bus: Get off at the「Kabushima Kaihin Koen」on the Umineko Bus

Parking 

Available 

Please Note:

 For visitors wishing to use the barbeque area
・Please let the staff of the Kabushima Rest Area know before using and after you finish using the BBQ area.
・The BBQ area can be used from 9~17:00 (~16:00 from Dec ~ Mar).
・Please be careful and conscious when using fire after you finish please take the ashes of your fire with you or dispose of them in a proper place.
・Please use a grill, etc. (Open fires are prohibited)
・Please see the map below for where grilling is permitted (the red area). Grilling etc. is not allowed on the grass.