Yoga on the Tanesashi Lawn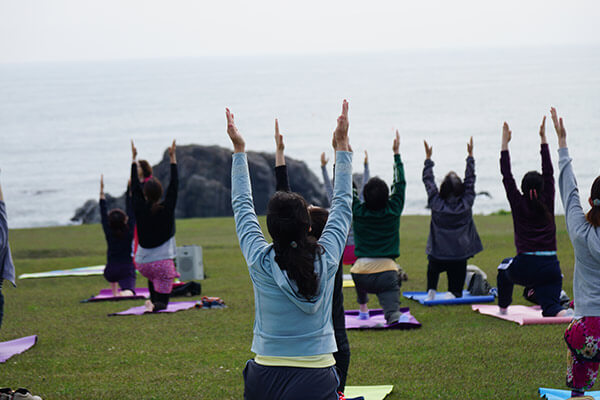 Enjoy the beautiful scenery, the sounds of crashing waves, and the cool ocean air of the Tanesashi coastline as you embrace the morning during a yoga session like no other. Refresh and relax as an instructor leads you through an hour-long yoga session right on the Tanesashi Natural Lawn.
Location:

In front of the Tanesashi Information Center on the Tanesashi Natural Lawn

Sight Seeing Info

Fee:

Adults: 500yen
※Elementary Students and Younger: Free
※Reservations are Not Necessary
※Yoga Mats are available for rent for 100 yen, (30 mats available, first come first served)
Guided Horseback Riding on the Tanesashi Coast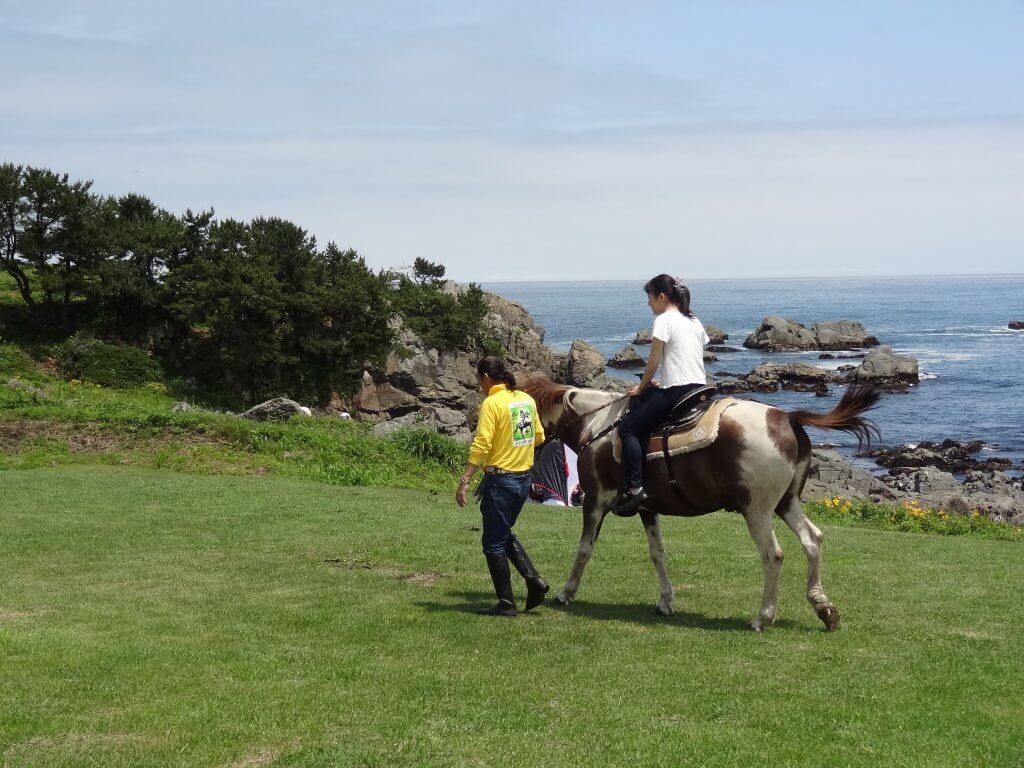 Part of the Sanriku Reconstruction National Park and Tanesashi Coast used to be a horse pasture. This beautiful vista of natural grass along the coast was created by this pasture. Tanesashi Coast Horseback Riding gives visitors the experience…
Location:

 Tanesashi Natural Lawn


Fee:

 Adults 700 yen Children 500 yen
Rent-a-Cycle on the Tanesashi Coast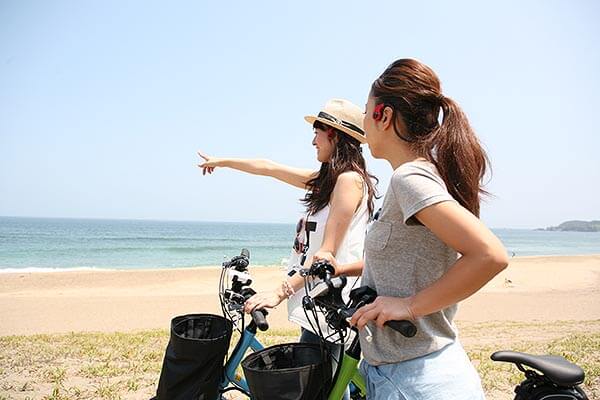 Explore the Tanesashi Coastline with the GPS equipped electric-powered bicycles.
Rental Location:

【Rental & Return Locations】
①Hachinohe Seagull View Hotel
0178-33-3636

※Reservations Needed, Please contact up to the day before.
②Tanesashi Tourism Association
0178-38-2024

③Takaya Shoe Store
0178-33-7140

※Closed: Every 2nd and 3rd Tuesday of the Month

Rental Fee:

3 Hrs or less: 1,000 yen
1 Day: 1,500 yen (500-yen charge for returning the bicycle to a different rental location)